Atualidades !!!
---
---
Veja AQUI o ABRA-PC Notícias no126 na versão em PDF.

Veja AQUI o ABRA-PC Notícias no126 na versão digital (E-Magazine).
---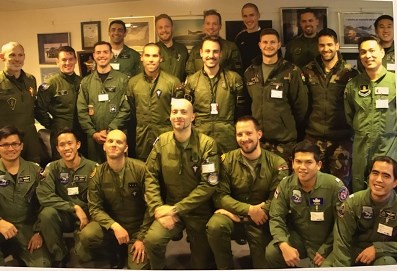 Pilotos do Brasil lideram combate aéreo pela 1ª vez com Gripen, novo caça do país
Capitães da FAB participaram de treinamento simulado na Suécia jogando bombas em inimigos de outros 4 países, em alvos a 80 km de distância, a 12 km de altitude e velocidade superior a do som.
Por Tahiane Stochero, G1 São Paulo -  
Os capitães da Força Aérea Brasileira (FAB) Gustavo de Oliveira Pascotto, de 35 anos, e Ramon Santos Fórneas, de 34 anos, os únicos brasileiros treinados para pilotar o caça supersônico Gripen, o novo caça do Brasil, comandaram pela primeira vez pilotos de quatro outros países em um treinamento de combate aéreo simulado para desenvolver novas táticas na Suécia.
Durante os combates virtuais, Fórneas e Pascotto chegaram a chefiar outros 7 pilotos contra 40 aeronaves inimigas, comandadas por computadores de alta performance, simulando ataques e contra-ataques vituais e abatendo inimigos com voos além da velocidade do som (1,2 mil km/h). Uma das qualidades diferenciais do Gripen é combate muito além ao campo de visão do piloto: nos combates, os brasileiros derrubaram inimigos a mais de 80 km de distância do alvo.
O Brasil comprou 36 caças Gripen de nova geração (NG), que ainda está sendo reformulado e produzido, da construtora sueca Saab, por 39,3 bilhões de coroas suecas (US$ 4,2 bilhões). A previsão é de que eles devem chegar ao país entre 2018 e 2019 (clique aqui para conhecer detalhes do novo caça do Brasil).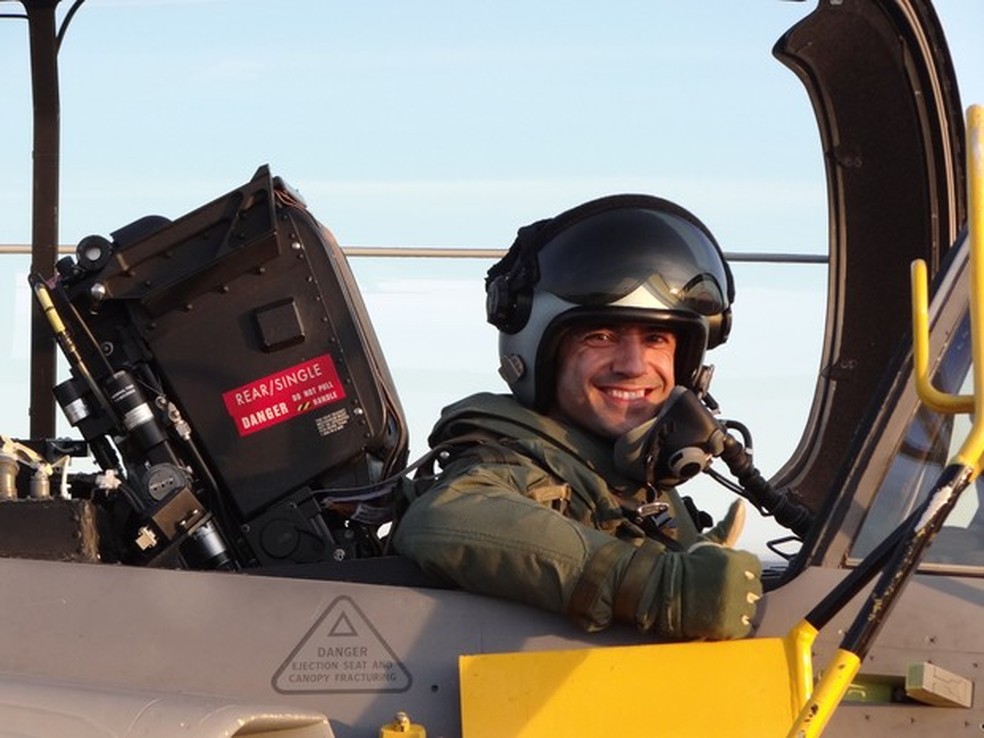 Ambos os pilotos já haviam passado por testes em uma centrífuga em que aguentaram até 9 vezes a força da gravidade sobre seu corpo para poderem pilotar o Gripen (veja vídeo aqui) e ficaram um ano na Suécia, em 2014, fazendo um curso real para comandar a aeronave. O G1divulgou com exclusividade o primeiro voo solo sozinhos de ambos em janeiro de 2015.
Durante o novo curso, realizado agora em outubro e novembro deste ano na Suécia, os pilotos participaram pela primeira vez do treinamento tático de liderança da aeronave, trabalhando e comandando colegas pilotos que já empregam o Gripen na Suécia, Hungria, República Tcheca e Tailândia. Entre eles, pilotos que já participaram de operações militares da Organização do Tratado do Atlântico Norte (Otan), como ações em conflitos no Oriente Médio e África.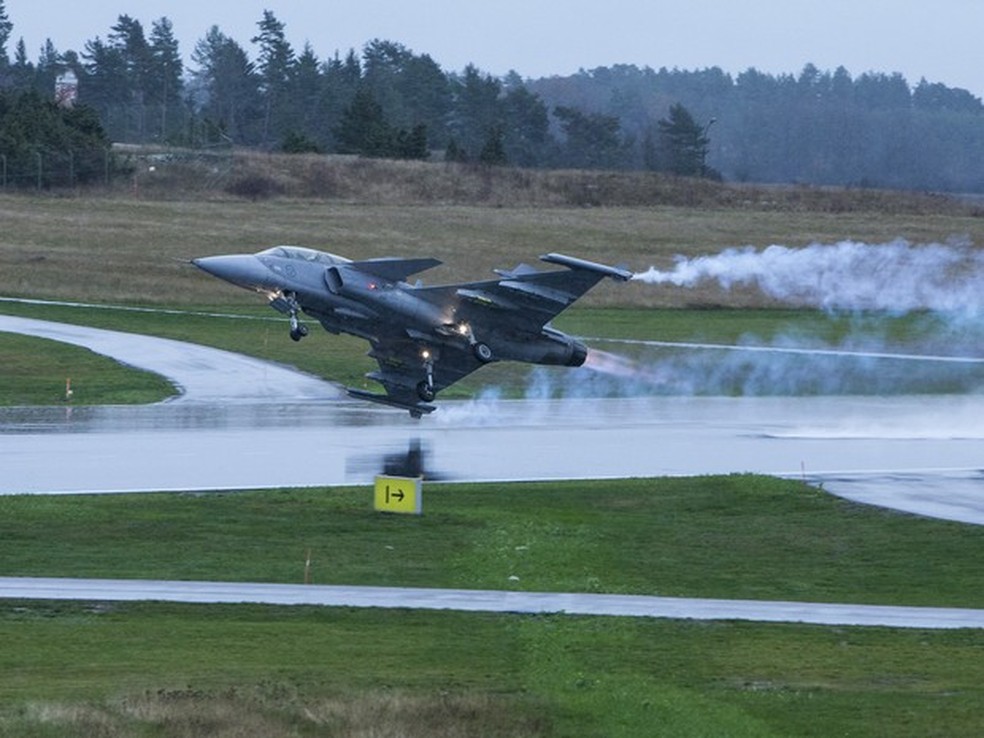 "O grau de realismo dos combates foi o ponto alto da missão. A imersão dos pilotos, ou seja, o quanto o piloto se sentia realmente voando, era total, uma vez que, quando sua aeronave era abatida, ela era retirada do combate, situação impraticável durante os treinamentos reais com as aeronaves", disse Fórneas. Ele e Pascotto serão, no Brasil, os instrutores dos novos colegas que irão pilotar o Gripen na Aeronáutica.

"Por envolver cenários complexos e pilotos de diferentes nacionalidades e experiências, foi excelente oportunidade para se aferir nosso grau de adestramento em relação ao combate além do alcance visual atual e, acima de tudo, para verificar quais os melhores modos de emprego do Gripen. Vai gerar, no futuro, consideráveis ganhos para cumprirmos a missão de maneira mais eficiente", disse o capitão Pascotto.
Os combates são travados a altitudes bem superiores às que voam os aviões comerciais – cerca de 40 mil pés (12,2 km de altitude). Nos cenários de treinamento virtual, eles comandaram equipes mistas com pilotos de diferentes países em times de 8 pilotos contra 40 aeronaves inimigas, controladas por computadores de alta tecnologia.
Questionado pelo G1 sobre como se sentia ao abater um inimigo e não ser abatido, Fórneas desabafou: "Não acredito que este sentimento seja só meu, mas de todo piloto de caça quando consegue cumprir sua missão, se sente bem por ter feito aquilo que a nação espera dele e que é missão da FAB: manter a soberania do espaço aéreo para defesa da pátria. O sentimento de ter tido cumprido sua missão".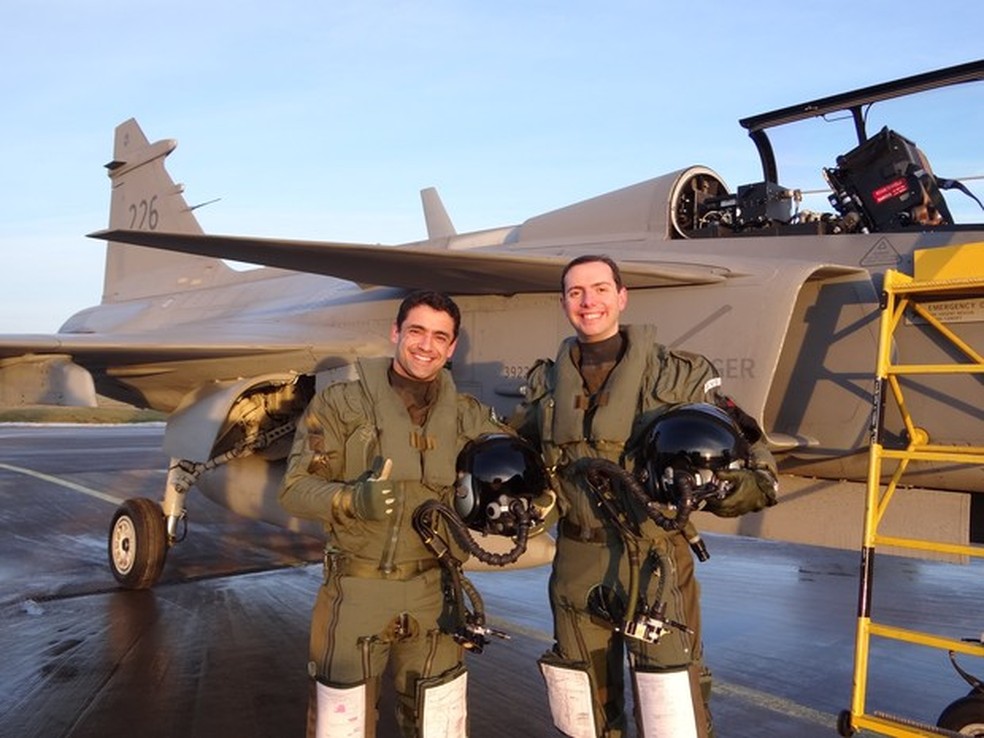 "Quando a aeronave é abatida, o piloto perde os comandos e ele cai, literalmente, até colidir com o solo", explica Fórneas.
O treinamento de combate antecede uma competição que ocorre a cada três anos entre os pilotos de países que usam o Gripen, chamado, devido à sigla em inglês, de GuG (Grupo de Usuários do Gripen), para o qual ainda estão feitas tratativas para a inclusão do Brasil, pois o país ainda não recebeu nenhuma aeronave.
"Para a aviação de caça brasileira, a participação deste treinamento foi um ganho substancial, pois a avaliação das táticas empregadas e a doutrina do combate além do alcance visual foram colocadas em prática em alto nível", afirmou Fórneas.
Clique no link abaixo para acessar o artigo:
https://g1.globo.com/mundo/noticia/pilotos-do-brasil-lideram-combate-aereo-pela-1-vez-com-gripen-novo-caca-do-pais.ghtml
---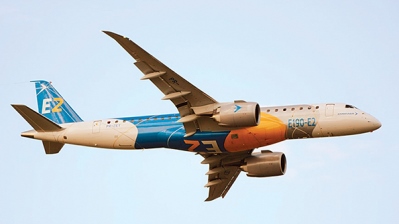 It Makes Sense For Boeing And Embraer To Join Forces
Jens Flottau
Just before the end of 2017, Boeing and Embraer made sure the aircraft industry had lots to think about during the holiday break as it prepared for what already would be an important year. The two companies confirmed they were in talks about some form of combination, the details of which remained to be confirmed. Since then, not much further information has surfaced. But it would be wrong to assume a deal that would align the No. 1 and No. 3 producers of commercial aircraft is off. It is not, and it likely will come. The only questions are: How fast? In what form?
Both sides have enough reason to believe they will benefit from getting together. Managements at Boeing and Embraer have held that view for some time. And in that sense, it is accurate if Boeing CEO Dennis Muilenburg claims the two have been considering the move since well before Airbus announced its takeover of a majority stake in the Bombardier C Series program last year. But while the Airbus/C Series transaction originally was more in the nice-to-have category, it is now probably necessary.
How necessary shows the recent move of Embraer Commercial CEO John Slattery, who told his audience at the Airline Economics Growth Frontier conference in Dublin in late January that he would support a plan with Boeing. He did so knowing the Brazilian government, owner of a golden share in Embraer, remains to be convinced, but still took the risk to expose himself politically. Things have changed.
Embraer has argued publicly that the C Series is an expensive, heavy aircraft in a size category with light airline interest. If that were the case, the Brazilian manufacturer would have little to worry about. But it is worried. Airbus has the tools to make the C Series a lot more competitive. It has the strength to renegotiate the ridiculously unfavorable supplier contracts Bombardier was forced to enter so they reach a level Airbus knows from its A320neo family. There is also the extremely powerful Airbus sales organization that now can pitch the C Series in joint campaigns with the A320neo. Since the U.S. International Trade Commission  rejected import tariffs for the U.S. market, the C Series case has substantially improved.
Both Boeing and Embraer will want to be able to counter an A320neo/C Series campaign with a joint offer of the 737 MAX and the Embraer E2. They can in theory do that without a takeover deal, but it is a lot more efficient if a combined salesforce can work with a customer.
Embraer also has to look beyond the immediate threat and at its long-term strategy. The E2 is about to enter the market and will in all likelihood become a big commercial success. But Embraer also has to study what it could do next. It has talked about reentering the smaller turboprop market, but even if it did, it would be a small niche hardly exciting for investors and not exactly a road to fast growth. If Embraer's interests are aligned with Boeing's, other opportunities could arise: Boeing will have to come up with a successor for the 737 MAX at some point, possibly around 2030. Given market dynamics, that aircraft likely will be significantly larger than the current 737, even if that means it would move dangerously close to competing with the possible new midmarket airplane (NMA). Embraer then could build an aircraft larger than the E2 and smaller than the next Boeing narrowbody in the size field that opens. The company can dream of unprecedented growth and volumes. And Embraer can receive training in building parts of bigger aircraft if Boeing involves it in the NMA project as a major partner.
Of course, everything can change because it still appears uncertain that Boeing will launch the NMA and a 737 successor. Maybe the two projects ultimately will become just one?
Regardless of that uncertainty, Boeing has a strong incentive to work with Embraer, too. Boeing needs to offer a broader range of aircraft in sales campaigns to closely mirror the Airbus/Bombardier portfolio. Boeing also is impressed by the quality of Embraer's engineering workforce that is winning praise worldwide. Embraer engineers have expertise in systems such as fly-by-wire that have been outsourced by Boeing. That fits well with its new drive to insource more work. And with NMA and a new narrowbody, there could be more than enough work on the horizon.
But there is one big unknown in the equation: the Brazilian government. In all likelihood, it will not allow a complete takeover of Embraer by Boeing. Embraer is a prestigious exporter of high-tech products. It has a defense business, so national security interests are at stake. President Michel Temer is expected to demand concessions that address the government's concerns. Despite all this, a phased approach is still realistic: Boeing could buy up to 49% in Embraer while guaranteeing the Brazilian government certain veto rights. Or Embraer's commercial division could be moved into a separate joint company with Boeing. That would be an arrangement with which both sides could live well for years until even deeper integration becomes possible. 
Clique no link abaixo para acessar o artigo:
http://aviationweek.com/commercial-aviation/it-makes-sense-boeing-and-embraer-join-forces
---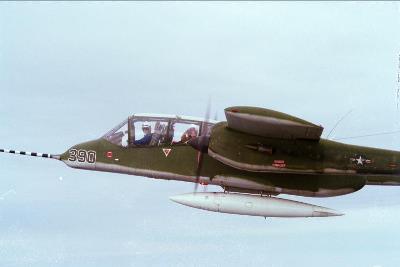 Will USAF Actually Buy A Light Attack Aircraft This Time?
The U.S. Air Force does not have the best track record of putting procurement dollars toward light attack
---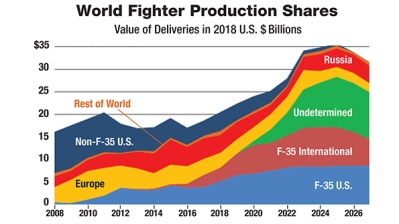 Opinion: F-35 Catalyzes High-End Export Fighter Market 
Richard Aboulafia 
The world fighter market is growing at an impressive pace. Deliveries in 2017 grew 9.1% by value over 2016, and Teal Group projects 10% growth in 2018. High levels of tension in key regions are a big demand driver, along with delayed replacement cycles in many countries.
But the interesting aspect of this growth is that it is primarily benefiting high-end models, particularly (but not exclusively) Lockheed Martin's F-35 Joint Strike Fighter. What was once an exclusive club—customers of high-end fighters with a unit recurring flyaway price above $75 million in today's money—is becoming much less exclusive.
Australia became the first member when it began operating F-111s in the 1970s. Later that decade, Israel and Japan acquired F-15s. Under the Shah, Iran acquired F-14s, but after the revolution it exited the high-end market.
Excluding countries that built their own high-end fighters (Germany, Italy and the UK built and operated Panavia Tornados, for example), the high-end export fighter market stayed at just four countries through the 1980s and 1990s. In the 2000s, South Korea and Singapore joined when they bought F-15s. That brought the club to six members. The other 30+ countries in the export fighter market bought aircraft in the $40-60 million class (F-16s, Mirages, etc.).
Source: Teal Group
But since 2015, the club has grown from six to 15 members. Tensions in the Middle East, coupled with a growing awareness that fighter procurement can be used as a form of diplomacy, and the arrival of the F-35, have produced a remarkable market disruption.
Dassault's Rafale was the first beneficiary of this boom. After 25 years of failed marketing campaigns, the first two export customers—Egypt and Qatar—signed in 2015. Both wanted a second source for air weaponry, one that probably would not cut them off in the event of conflict. Egypt gets a caveat on our list since its fighters were largely paid for by other Gulf countries.
Qatar, astonishingly, went on to purchase F-15s and Eurofigther s, meaning it has now signed for three of the four available high-end Western fighters. India signed for Rafales, too, while Kuwait and Oman went with Eurofighters (along with less expensive F/A-18E/Fs). These countries, therefore, have joined the high-end club.
The most recent market catalyst, however, has been the F-35. For decades, while numerous export market countries were part of the Joint Strike Fighter development team, it was not clear when—or if—some would actually sign production contracts. But contracts have been signed in the past few years, resulting in deliveries. Lockheed Martin delivered 66 F-35s in 2017, of which 19 went to international customers. Ninety deliveries are planned this year, about one-third of which are going overseas.
Source: Teal Group
F-35 production will grow to approximately 150 F-35s annually, with at least one-third for export. F-35 output will exceed over half the market's value by output in the early 2022s, even if it does not win any of the key undecided fighter competitions (see graph).
Thanks to the F-35, the Netherlands, Norway and Turkey are now high-end fighter customers. Our list excludes the UK and Italy, but it is noteworthy that the F-35 represents the first time that these countries have purchased high-end fighters built out of country.
This market shift is also driven by the need to incorporate new technologies. High-end fighters can better exploit the full range of external tracking and targeting systems that are increasingly available, from satellites to UAVs to sensor aircraft. This translates into more operational flexibility and greater ability to track targets over larger areas—critical considerations for an air force with fewer aircraft.
To look at this shift from the other perspective, more expensive aircraft often means fewer aircraft, which will translate into tough force structure decisions. The U.S. Air Force is not buying nearly enough F-35s to replace its F-15s, F-16s and A-10s, especially since the F-22 program was slashed by over 70%. As an extreme example, the Netherlands plans to buy 37 F-35s, and the government is concerned that it can afford only 34. By contrast, the country purchased 213 F-16s.
Perhaps these force structure concerns will create a market for less expensive combat aircraft, to be purchased as a complement. But until then, the average price of a combat aircraft is rising fast.
Contributing columnist Richard Aboulafia is vice president of analysis at Teal Group. He is based in Washington. The views expressed are not necessarily shared by Aviation Week.
Clique no link abaixo para acessar artigo:
http://aviationweek.com/defense/opinion-f-35-catalyzes-high-end-export-fighter-market
---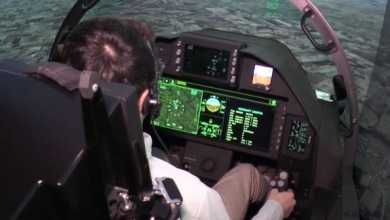 Boeing Reveals T-X Cockpit Layout
James Drew | Aerospace Daily & Defense Report    Jan 31, 2018
Boeing wants to confine knobs and switches to a bygone era.
The company this week released the first images of its T-X cockpit, revealing a 21st century knobless and switchless touchscreen large-area display.
The "BTX" aircraft Boeing designed with Saab for the U.S. Air Force's Advanced Pilot Training, or T-X, competition has identical displays and symbology in the front and rear cockpit. In a training flight, the instructor pilot can see exactly what the student sees, and which inputs are selected.
If Boeing's offering for T-X is selected, this new cockpit design would become standard for all airmen preparing to fly Air Force fighters and bombers. Large-area touchscreen displays are also featured in the cockpits of Boeing's main rivals, the Leonardo T-100 and Lockheed Martin T-50A.
Boeing says when designing the cockpit it had today's youth in mind—a generation raised with smartphones and tablets that have few, if any, physical buttons. It has tried to eliminate as many knobs and switches as possible by consolidating them into a virtual touchscreen architecture.
"Brand-new features include the avionics large-area display, the up-front control, and the touchscreen technology," Boeing T-X Chief Test Pilot Steve Schmidt says. "We've really tried to put as much functionality on there as we could and take as many mechanical switches out of the cockpit."
Boeing first unveiled its T-X proposal in September 2016 but waited until now to reveal the cockpit configuration. It has not named the supplier.
The BTX is up against the T-100 and T-50A for the $16 billion trainer procurement program. The Air Force needs at least 350 trainers to replace its 1961-vintage Northrop T-38 Talon. The Talon's avionics were last updated beginning in 2001.
The service issued its much-anticipated T-X request for proposals in December 2016 and has taken longer than expected to announce a winner. The selection is now expected this spring or summer.
Air Force Secretary Heather Wilson said recently that T-X evaluators have requested additional technical details from each of the competitors. Boeing would build its BTX in St. Louis.
Clique no link abaixo para acessar o artigo:
http://aviationweek.com/defense/boeing-reveals-t-x-cockpit-layout
---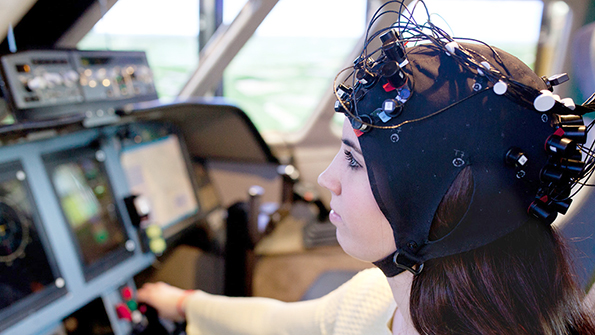 Neuroscience Spurs Ergonomics Progress On The Flight Deck
Thierry Dubois | Aviation Week & Space Technology    Feb 1, 2018
Too often, accidents still generate controversy, with various parties blaming either the flight deck's design or the crew's performance. The French judicial case over the fatal crash of Air France Flight 447 in 2009 is still open, and the latest report transmitted to the judges added fuel to the fire. Meanwhile, airframers still have a hard time convincing pilots that adding automation will benefit safety.
But renewed scientific research applied to the cockpit may help move the industry past that tired, overrated debate. Rapid progress in neuroscience-based ergonomics is opening the door to an enhanced human-machine interface in the cockpit, with improvements in factoring in of the weaknesses and strengths of a pilot's brain.
A Toulouse research laboratory, part of the ISAE-SupAero engineering school, has been making strides in what Director Frederic Dehais calls neuroerg onomics, or neuroscience applied to human factors. With his 20-strong team, he is moving forward "from understanding to predicting."
Electroencephalography to predict alarm deafness

Eye-tracking to help improve pilot's visual patterns
One of his focuses has been alarm deafness. In several accidents, pilots did not react to an aural alarm, which could be heard on the cockpit voice recording. Thanks to electroencephalography, the activity of the auditory cortex can be measured, and Dehais found the precursor of alarm deafness: a visible change on the electroencephalogram.
Combining real-time measurement of the brain's activity with machine learning, a computer can detect and even predict the cognitive state leading to alarm deafness. Therefore, when an aircraft system wants to send an aural warning, a central computer could choose an alternative, such as a visual alarm, Dehais suggests.
The pilot would not have to wear a full, uncomfortable electroencephalography "helmet." Two or three electrodes behind the ears could suffice. A challenge, however, is to make the technology work in an actual cockpit environment—an electroencephalograph "hears" every electromagnetic signal. Its signal-to-noise ratio is poor, Dehais notes.
To describe the circumstances that create alarm deafness, he took pilots through a simulated "Red Bull" pylon race in a magnetic resonance imaging (MRI) system. The researcher then sent aural warnings. "Pilots miss the alarms when they fly through the gates," says Dehais. An "attentional filter" in the prefrontal cortex automatically lets relevant information in. In that instance, this is visual not auditory information.
Dehais and his team also have discovered that attentional skills are linked to working memory. The latter is the capability, for example, to immediately remember several numbers and use them. The greater the working memory, the better the attentional skills. Working memory tests are easy to devise and could be used as a criterion to select pilots.
In Bordeaux, a startup company called Akiani is advancing knowledge of the pilot's cognitive state. The cognitive state differs depending on the task's difficulty. "We look at cardiac arrhythmia, sweat, pupil dilation and some electroencephalography waves," says co-founder Sami Lini. The brain's workload can thus be described. "We go beyond 'heavy or light workload,' we determine whether the pilot is ahead or behind." Akiani's algorithms, however, are only 75-80% reliable, and the company's researchers are working to improve that rate, along with the algorithm's processing speed.
What about informing the pilot about his own cognitive state? "We asked ourselves the question three or four years ago; for some profiles, that piece of information proved deleterious," Lini answers. Maybe it discourages the pilot, or adds to the workload in an already tricky situation, he suggests.
Electroencephalography can help measure engagement. Two different brain areas are considered connected when their electric waves have the same beat. The more a person is engaged, the more areas are found to be connected. And two people working together efficiently will have brain areas connected in a similar way, says Dehais. In a crew, monitoring such activity could help find different levels of engagement.
In turn, detecting insufficient engagement could trigger a "wake-up" procedure. The crewmember could be stimulated with a new task.
Another way to improve crew coordination could be to emphasize the importance of visual patterns. In a test conducted with France's air accident investigation office, the BEA, Dehais and his team had crews performing a simulated go-around during which an additional requirement came from the control tower—a new heading. Due to a lack of cross-checking, 50% of the pilots overshot. In those crews, 90% of the pilots monitoring did not see the deviation.
An eye-tracking device helped the researchers understand that the pilots were not looking where they should have been. One, for example, was focusing on the airspeed to avoid flying faster than VFE (the maximum velocity with flaps extended).
One reason for an inadequate visual pattern is the brain's need for fresh information. "Neurons being sensitive to gradients, the brain needs novelty or incongruity," Dehais explains. The bottom line of the test was the lack of a defined visual pattern in the go-around procedure.
Akiani used eye-tracking to help the French Air Force with the Airbus A400M transport's entry into service in tactical missions. "We watched the way crews appropriate information and measured the dispersion of sources; we therefore made recommendations on the time spent head-down and head-up," says Lini
Eye-tracking has also helped Dehais find an eye-movement signature that indicates the pilot is looking at some information, but not understanding it. "One could highlight those items, on the display, that will help him or her understand," Dehais suggests. "The pilot is an expert; he sometimes has weaknesses: Let's put him back into the loop." Lini concurs: "We have to find a strategy to assist the pilot without him feeling belittled in his job."
An experiment Akiani conducted showed pilots could be kept engaged in low-workload flight phases, for a very convincing result. The pilots were given "what if?" scenarios. They prepared and rehearsed. When the hypothetical scenario materialized in a real situation, the brain's workload, measured with pupil dilation, was lower than for a crew caught unprepared. "Hence better decisions," Lini concludes.
An extreme level of disengagement can be reached when the brain is overloaded. Such a situation can be measured with near-infrared spectrography, which "sees" the concentration of cerebral oxygenation. In case of overload, some specific areas of the prefrontal cortex stop working, Dehais explains. The pilot can make a mistake when facing an obvious choice, such as shutting down the wrong engine.
To deal with overload, it is critical that pilots should be heavily trained for reflex actions, says Dehais.
He hopes to make the most of a new tool. In addition to experiments in a laboratory and a fixed-base flight simulator, Dehais and his team have been using a Socata TB20 light aircraft in flight. It is being replaced with a heavier Vulcanair P68 Observer 2. The latter aircraft is expected to be more representative of a commercial one, thanks to its two engines, modern avionics and sophisticated autopilot. With its 8-hr. endurance, researchers plan to test pilot fatigue extensively.
The P68 was delivered in December, and will receive eye-tracking cameras. A tablet will be used as an experimental primary flight display, able to adapt to the pilot's cognitive state and issue new kinds of warnings. Zodiac Data Systems will supply a data acquisition, recording and real-time transmission system, similar to those Airbus uses in flight-testing.
The aircraft is planned to be fully equipped by year-end. In return, Zodiac may use Dehais' work—to integrate eye-tracking data in a future flight data recorder, for instance.
Long term, too, low-cost portable devices could be used as an alternative to MRI, providing a deeper knowledge of the brain's activity during flight.
Clique no link abaixo para acessar o artigo:
http://aviationweek.com/commercial-aviation/neuroscience-spurs-ergonomics-progress-flight-deck
---
 F-16 Squadron Commander Katie Gaetke Targets Pilot Gender Gap
 Lara Seligman | Aviation Week & Space Technology   Feb 1, 2018
Lt. Col. Katie Gaetke first decided she wanted to be an astronaut in middle school, at space camp.
"If you want to be an astronaut, you've got to be a pilot, and if you want to be a pilot, you've got to be in the Air Force," the Manhattan, Kansas, native told herself at the time.
After completing ROTC at the Massachusetts Institute of Technology, where she majored in mechanical engineering—"I was one of the cool kids," she says—Gaetke did indeed become a U.S. Air Force fighter pilot, and only the third female F-16 squadron commander in history. She stepped into her current role as commander of the 309th Fighter Sqdn., one of two F-16 training squadrons at Luke AFB, Arizona, in June 2016—20 weeks pregnant with her second child.
Gaetke wore a flight suit for the duration of her pregnancy.
"I realized that I need to be a visible symbol of this. . . . I need parents to tell their daughters and sons that it is possible to take command while you are pregnant," she says. "Otherwise I think there is a tendency to self-eliminate from that path."
As the Air Force faces a critical pilot shortfall, recruiting and retaining female aviators becomes even more important
Katie Gaetke is only the third female F-16 squadron commander in history
The F-35 ejection seat is "a significant problem" for women
Women's bodies are actually better designed for pulling Gs than men's
As the Air Force faces a pilot crisis that has left the service with a shortfall of 2,000 aviators, recruiting and retaining women like Gaetke becomes even more important. The number of female fighter pilots has stayed extremely small—only 40-43 in any given year, Gaetke says—even as the U.S. military implements policies geared toward making women's lives easier, such as extending maternity leave to 12 weeks from six.
After 15 years in the Air Force, Gaetke is used to standing out. She was one of just two women in her undergraduate pilot training class—the other went on to fly C-130 cargo aircraft—and the sole female in her T-38 class. When she began F-16 training, she was excited to see the name "Lindsay" on her class roster, but Lindsay turned out to be a man.
"The thing that stands out the most is just the spotlight. So try as you might, for better or for worse, you can't hide," Gaetke says. "Sometimes you just want nothing more than to be part of the crowd, to be one of the guys, but your voice stands out on the radio and the ponytail stands out in the flight room."
Early on in her career, Gaetke was hesitant to speak out about the unique needs of women fighter pilots, but now she is ready to be a role model. She views advocating for younger women as a part of her responsibilities. As Gaetke advanced in her career, she became more willing to say, "Yeah, I don't need to just be one of the guys.
"Now I can go be a vocal advocate for those lieutenants and captains who are not in a position to be the squeaky wheel, or to be the one to say, 'I don't think it's right that I'm fighting this battle over equipment again,'" she says.
Female fighter pilots continue to face frustrating battles. The ejection seat on the new Lockheed Martin F-35 for example, which had to be modified to accommodate lightweight pilots, is "a significant problem," Gaetke says. The Air Force officially lifted the 136-lb.-weight restriction in May 2016, but integration of the upgraded seat into the fleet has taken longer than planned.
Now that the training wing at Luke has eight F-35s retrofitted with the new seat, the Air Force is finally ready to welcome its second-ever female F-35 pilot. But until all the F-35s in the fleet are equipped with the upgraded seat, the number of female F-35 aviators—who are typically smaller than their male counterparts—will be limited.
Gaetke believes the risks posed by the unmodified ejection seat to lightweight pilots did not deter women from wanting to fly the brand-new Joint Strike Fighter (JSF). But the weight restriction and lack of sufficient upgraded aircraft in the fleet "has deterred people from choosing women to fly the F-35," she says.
Gaetke "absolutely" saw women come through the pipeline who were routed to a different fighter platform instead of the JSF, she adds.
"It's not like they chose people and then said, 'Oh you were out because of your weight,' but I think there's definitely, absolutely been some tough decisions," Gaetke says. "Nobody wanted to make that the reason, nobody wanted to exclude that population—it was just the nature of the beast."
Gaetke has also been frustrated by more mundane challenges. When the F-35 first came online, she was shocked to learn that the new, ostensibly "unisex" flight suits actually did not allow women to relieve themselves in flight.
"The problem is that the zipper does not go long enough to allow women to pee in the jet, and so [female F-35 pilots] are going to have to fight the same fight we have been fighting for the last 20 years," Gaetke says. "We have this new airframe—why can't we just get it right from the start?"
Gaetke gives her commander at the time, Brig. Gen. Scott Pleus, credit for extending the zipper for all the F-35 flight suits. It turns out the modified flight suit is more comfortable for men as well, she says.
"People are starting to think about it, and then when they think about it and voice it, change happens," she adds. "Which is exciting, because it seems like 15 years ago the answer was, 'OK, we will try to solve your specific problem,' but without an eye for 'How do we solve it for the rest of the Air Force?'"
For all the other challenges, Gaetke says she rarely struggled to keep up physically with her male peers. In fact, it turns out women's bodies are better designed for flying a fighter than men's, she says. Pulling Gs is all about leg and core strength; building upper body mass is almost counterproductive. The shorter stature, meanwhile, means there is less distance for blood to travel from your head to your heart, so women tend to pass out less in high-G environments.
Gaetke did struggle with the fighter aircrew conditioning program, a test students must pass in order to transition into the T-38 and then to the assigned fighter platform. The test included three upper-body exercises, which Gaetke calls "so archaic."
"It's a horrible, dumb barrier to women," Gaetke says. "Of all the things to think about, worry about, to spend time on, rather than studying or thinking about what does matter, what is important to talk about—just the mental load of things like that."
Despite all the obstacles, Gaetke feels that the Air Force is "at an acceleration point," particularly as more female fighter pilots assume leadership positions.
Most important in retaining women is mentorship, she stresses. Gaetke is a member of a Facebook group called the "Chick Fighter Pilot Association," which has provided her "incredible" support over the years, and she wants to pay that forward.
"There are lots of conversations about 'How was pulling Gs after childbirth? How was pulling Gs after a C section?'" she says. "It's at least a place to go and know that you are not the first one to fight this, and that there are people out there who have done it."
Gaetke's mentors helped her understand, among other things, that she did not need to wait until finishing her military commitment to have a family. Although she was not able to actually fly with her students during her second pregnancy, she was still able to instruct and complete the full range of her command duties.
"The more men see women doing these things and in these roles, the more they just kind of grow up thinking, 'Well, of course it is this way,'" Gaetke says. "I've seen in my 15 years attitudes in the squadron change, and attitudes on online discussions change to where you will have someone make a comment and it's the young men, captains and majors, who pitch in to say, 'Wait a minute, that's not right and 'Have you thought about it from this perspective?' . . . That is incredible and that is where the real change is," she says.
What's next for Gaetke? Perhaps one day she will fulfill her dream of becoming an astronaut. But in the short-term, the next step is likely a staff job at the Pentagon, she says. Her husband, also an F-16 pilot and squadron commander at Luke, will be studying at the Dwight D. Eisenhower School for National Security and Resource Strategy, so Washington is a great place for their family, she says.
Gaetke recently signed on to serve five more years in the Air Force. In the short-term, her goal is to command at the next level.
"I would love to keep flying, keep leading people," Gaetke says. "My husband and I have always said [that] as long as we feel like we are making a difference, a unique difference . . . we will stay in."
Clique no link abaixo para acessar o artigo:
http://aviationweek.com/defense/f-16-squadron-commander-katie-gaetke-targets-pilot-gender-gap
---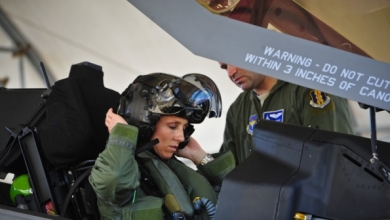 U.S. Air Force To Get Second Female F-35 Pilot
Lara Seligman | Aerospace Daily & Defense Report    Jan 29, 2018
LUKE AFB, Arizona—The U.S. Air Force finally is ready to welcome its second female F-35 pilot, now that enough aircraft have been upgraded with a new ejection seat designed to accommodate lightweight aircrew.
As of Jan. 23, a government-industry team here at Luke AFB had retrofitted eight F-35As with the new ejection seat, which eventually will equip the entire fleet, maintainers told Aerospace DAILY during a recent visit. That is enough to allow the pilot, who is transitioning from another fighter, to begin training in the F-35 in February, Air Force spokeswoman Maj. Rebecca Heyse said.
The Air Force declined to provide additional details on the pilot, including her name, or make her available for interviews until she progresses further in her training.
The first and only other woman to fly the F-35, Lt. Col. Christine Mau, recently retired. Mau, a former F-15E Strike Eagle pilot and deputy commander of the 33rd Fighter Wing Operations Group, completed her first training flight in the F-35 at Eglin AFB, Florida, in May 2015.
The Air Force banned pilots under 136 lb. from flying the F-35 in 2015, after discovering the design of the escape system posed a significant risk of neck damage or death during ejection to aircrew in that weight range. The service officially lifted the weight restriction in May 2017, after accepting seat-maker Martin-Baker's plan to integrate a series of modifications to the seat that would allow lightweight pilots to safely fly the F-35.
But integration of the modifications—a lightweight switch to delay deployment of the main parachute and a fabric "head support panel" between the parachute risers to protect the pilot's head from moving backward during parachute opening—has been taking longer than planned due to challenges incorporating the new seat data into the fighter's fleet management system, the Autonomic Logistics and Information System, Aerospace DAILY reported in September.
Retrofitting more than 200 early versions of the F-35 already out in the fleet with the new configuration of the Martin-Baker seat will not be completed until about summer 2019, according to F-35 Joint Program Office spokesman Joe DellaVedova.
All new F-35s coming off the production line in Lot 10 and beyond will have the latest version of the seat, complete with the lightweight modification, DellaVedova noted. With the upgraded seat, the F-35 will be able to accommodate pilots weighing 103-245 lb.
But until all the F-35s in the fleet are equipped with the new lightweight seat, the number of female F-35 pilots—who are typically smaller than their male counterparts—will be limited.
"It is a significant problem," said Lt. Col. Kathryn Gaetke, commander of the 309th Fighter Squadron and a career F-16 pilot, during a Jan. 24 interview here.
Gaetke believes the danger posed by the unmodified ejection seat to lightweight pilots did not deter women from wanting to fly the F-35. But the weight restriction and lack of sufficient upgraded aircraft have "deterred people from choosing women to fly the F-35," she said.
Gaetke added that she "absolutely" saw women come through the pipeline who were routed to a different fighter instead of the F-35.
"It's not like they chose people and then said, 'Oh, you were out because of your weight,' but I think there's definitely, absolutely been some tough decisions," Gaetke said. "Nobody wanted to make that the reason, nobody wanted to exclude that population. It was just the nature of the beast."
Clique no link abaixo para acessar o artigo:
http://aviationweek.com/combat-aircraft/us-air-force-get-second-female-f-35-pilot
---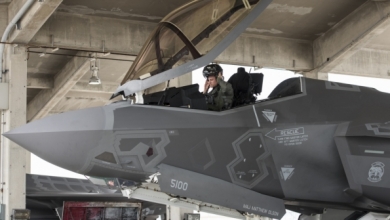 One-Star Tapped To Solve USAF's Hypoxia Headache
The U.S. Air Force has stood up a team to investigate the unexplained physiological episodes happening across the service's fighter aircraft after reports of hypoxia forced the service to ground portions of the A-10 Warthog, F-35A and T-6 Texan II trainer fleets last year. 
Brig. Gen. Bobbi Doorenbos, who was tapped to lead the effort late last year, said the decision to stand up a team to address the incidents at the headquarters level is a sign the Air Force recognizes the importance of the problem. In addition to the incidents on the A-10, F-35A and T-6, Air Force pilots have reported varying rates of hypoxia-like cockpit episodes on the F-22 Raptor, the F-16 Fighting Falcon and F-15 Eagle in recent years.   
The goal of the Unexplained Physiological Episode (UPE) integration team is to provide an enterprise-wide look at these incidents and ultimately recommend actions to reduce, and someday prevent, PEs altogether, Doorenbos told Aerospace DAILY during her first interview in the role.   
"We've got a lot of great expertise throughout the Air Force, and we're really just trying to harness it and integrate it in a way that allows us to take the lessons learned and apply them, maybe more quickly so we can get to solutions more rapidly as an integrated effort across the Air Force," Doorenbos said Jan. 18 at the Pentagon. "The bottom line is aircrew safety and making sure they have confidence in their systems."
The team is in its very early stages—in fact, Doorenbos is still waiting for Lt. Gen. Chris Nowland, deputy chief of staff for operations, to approve its charter. Once the charter is signed, the first step will be to begin gathering data fleet by fleet to figure out if previous recommendations have been properly implemented.
Doorenbos' team will take lessons learned from previous PE investigations, such as in the F-22 and T-6 community, and make sure they are implemented at a higher level, she said.
Col. William Mueller, who leads the Air Force's pilot-physician program, cited a spike in PEs in the F-15 fleet a few years ago as an example. At the time, then-Chief of Staff Gen. Mark Welsh put together a team to investigate the spike. The team did not find a "silver bullet," but rather focused on tweaking maintenance procedures related to cockpit pressurization, and educating aircrew and maintainers on both the mechanics of the aircraft oxygen system and the physiological effects of the environment.  
The result of the investigation is that the rate of UPEs on the F-15 fleet went from 10-12 a year to just one in 2017, Mueller stressed.
Doorenbos plans to work closely with her counterpart in the U.S. Navy—Rear Adm. Sara Joyner, who is leading the Navy's PE investigation—as well as industry and academia to get to the bottom of the problem. She also stressed the importance of communicating with Air Force and Department of Defense leadership, Congress, and the pilots themselves.
"Understanding your system goes a long way toward making sure that you have confidence in your system and so teaching people some specifics about the oxygen systems and the life support systems that you have and how they operate and how they interact with your body I think goes a long way toward confidence building in pilots," Doorenbos said.
Traditionally pilots have been wary of coming forward with stories of PEs, for fear that they will be grounded. Doorenbos hopes that better education on PEs will motivate more pilots to report such incidents.
"I think people feel more comfortable because they know that it's not them, that perhaps there's something going on with the system, and that in order for us to get to the bottom of what's going on we actually need people to report it," Doorenbos said.
Clique no link abaixo para acessar o artigo:
http://aviationweek.com/search/results/One-Star%20Tapped%20To%20Solve%20USAF%E2%80%99s%20Hypoxia%20Headache
---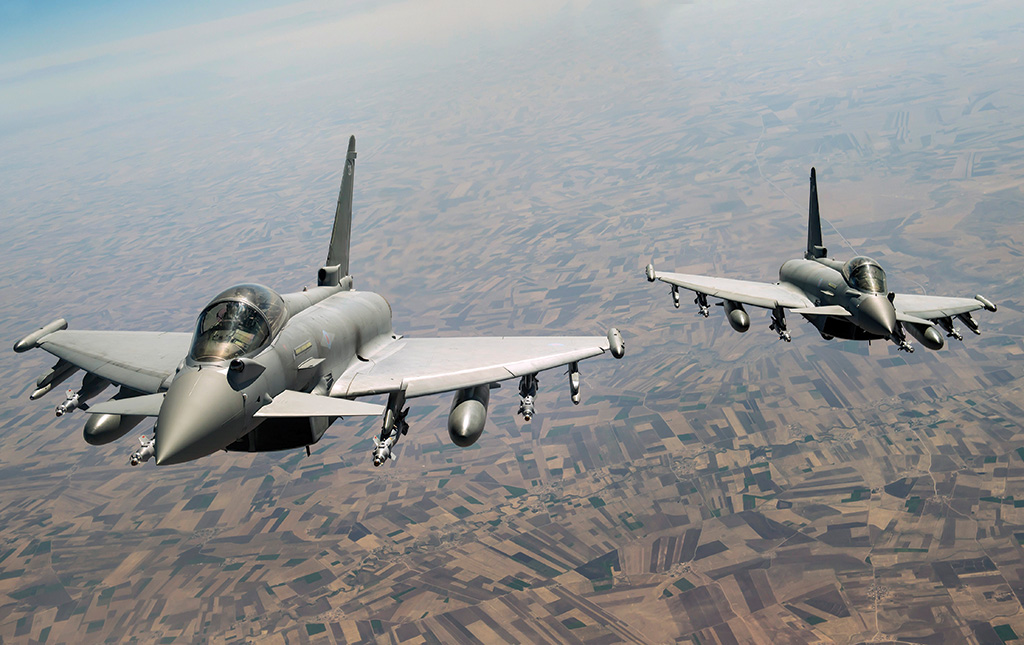 Royal Air Force Facing Long-Term Fight Against Islamic State Group
Jan 17, 2018Tony Osborne | Aviation Week & Space Technology
Britain's 

Royal Air Force

 (RAF) operations in the skies above Iraq and Syria may continue for some time, despite the self-proclaimed Islamic State group's crumbling morale and grip on the region.
British fighters, tankers and intelligence-gathering aircraft have been deployed to the region nonstop since September 2014, and there is little sign of the operational tempo easing, despite the strategic retaking of cities such as Mosul, Iraq, and Raqqa, Syria—previously Islamic State strongholds.
"I think we are going to be there for some time, yet," Air Vice Marshal Johnny Stringer, who served as the commander of the UK's 83 Expeditionary Air Group from summer 2016 to late 2017, told journalists during a round table in London.
"By the time I left, we were already seeing Daesh [a widely used alternative term for the Islamic State group] attempting to morph into an insurgency," he said.
To combat that, he says, there will be a continuing requirement for wide-area surveillance, provided by aircraft such as the UK's Raytheon Sentinel radar-reconnaissance platform, as well as more persistent capabilities like the General Atomics MQ-9 Reaper.
"Scale and speed of response," he adds, "drives the need for a fast-jet element also." 
Stringer's comments offered a rare insight into Britain's perspective on the air war over Iraq and Syria, code-named Operation Shader. Very few British media outlets, including the specialist media, have been given access to the RAF operation since the conflict against the Islamic State began.
During that time, British Panavia Tornado GR4s, Eurofighter Typhoons and MQ-9 Reapers have performed thousands of sorties, completing more than 1,500 air strikes as of last September.
"We have put everything into this fight, and it is the breadth of that contribution that is important," explains Stringer. "It was balanced, we were not heavy in one area and absent in others, and it meant we were not relying on others," he adds.
The war has been a challenging environment. Not only had the coalition been faced with a cunning enemy with "zero respect for human life," says Stringer, but the air forces have also had to tackle dynamic targeting, "a vibrant cyber- and electromagnetic environment" as well as the challenges posed by the arrival of Russian forces in the region. 
Targeting has been particularly tough because it involved having to piece together information from a wide range of resources, including open-source materials such as social media. Urban targeting exacerbates the difficulties, notes Stringer; some of the cities are so densely populated that it makes it difficult to drop weapons.
These issues were further compounded by long lists of buildings that were barred from being struck.
In rural areas, the difficulty was determining where to target. In one 20-km2 (8-mi.2) area of Northern Syria, Stringer says he ran out of paper while noting the different armed groups, of varying ethnicities and nationalities, operating in the area. 
"Everything through various forms of aligned opposition groups, state actors, Turks, Russians, the Syrians themselves and also coalition forces were on the ground," he says.
"It is important to think about not just complexity, but again the scale—and you have got a lot of folk who are all seeking different things, all in a very, very tight space," explains Stringer. "The potential for getting things wrong and miscalculation was considerable and unyielding throughout," he adds.
Stringer believes the RAF could use another weapon, between the size of the Raytheon Paveway IV and the MBDA Brimstone, for use on some target sets, although he admits there would be trade-offs to developing it in terms of precision, cost and availability.
"When we put low-collateral weapons in, [sometimes] we needed to go back and revisit the target with something a little bit bigger," he says.
The Russians, he notes, had fewer such qualms. Despite claims of equivalence in terms of technology to Western aircraft and weaponry, Stringer says that only about 10% of the Russian weapons being dropped on Syria were precision-guided, with the vast majority being dumb bombs and rockets.
"People would love to say that there is equivalence here in the ways of war . . . but there is not," says Stringer.
Everything the UK dropped, he says, was a precision munition. "That is the same across the coalition . . . but that is most definitely not the case with the way the Russians have gone about stuff," he adds.
Stringer argues the Russians simply could not afford to emulate the coalition approach of precision strikes for each target, and that the Russian realpolitik approach to strikes could simply be that "the ends justify the means," an approach he says would not "survive 5 min.'s contact" in the UK or in many other Western countries.
And Russian involvement has had other effects as well: The siting of an S-400 air defense battery at the main air base of Khmeimim as a result of the shooting down of a Sukhoi Su-24 Fencer fighter bomber by Turkey was an added, if minor, headache to planners, as were the patrols by Slava-class cruisers kitted with the SA-N-6 surface-to-air missile system—the naval version of the capable S-300—between the coasts of Syria and Cyprus, from which the majority of the UK's air assets are operating.
Perhaps more worrisome was the posting on social media by the Russians of coalition force positions on the ground. While such activities might be decried as hardly fair or even unsportsmanlike, Stringer says the coalition had to get used to a "vibrant information and media space. . . . You have to cope with that, you have to adapt to it." 
Uncertainty surrounds the full impact of the retirement of the Tornado GR4 if Operation Shader continues into 2019 and beyond, however. The Tornado is slated to be withdrawn from use at the end of March 2019, although by then many of its capabilities, including the ability to fire the Brimstone missile, should have been added to the Eurofighter Typhoon, which will alleviate some of the strain.
Aircraft such as the Sentinel, with its ground moving target-indication sensor, had been "a reference point" for the coalition, providing the potential for "deeper, more focused intelligence collection," says Stringer. However, the RAF expects to retire the Sentinel in 2021 under the Strategic Defense and Security Review 2015 plan. It is not clear how the capability it provides will be replaced.
Similar accolades were given to the UK's E-3 Sentry airborne early warning aircraft, whose command-and-control work over Syria was deemed  "absolutely vital." But as with the Sentinel, the future of the E-3 looks vulnerable, given the high cost of upgrading the UK fleet and pending review of defense needs expected in the coming months.
Stringer says the operations in Iraq and Syria have once again proved airpower to be indispensable, having halted the Islamic State group's advance and then "setting [up] the conditions for their defeat."  
Clique no link abaixo para acessar o artigo:
http://aviationweek.com/search/results/Royal%20Air%20Force%20Facing%20Long-Term%20Fight%20Against%20Islamic%20State%20Group
---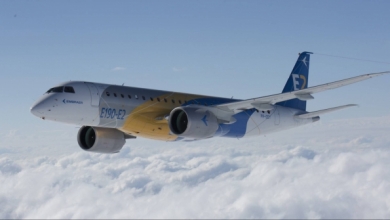 Embraer Targets Improved E190-E2 As Certification Nears
---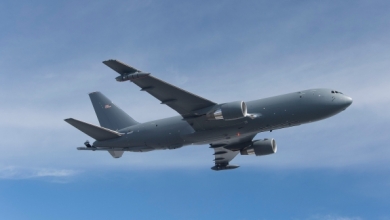 Boeing Still Working To Repair Major KC-46 Defects
Boeing is still working to fix three deficiencies related to the refueling process of the KC-46 Pegasus that must be resolved before the troubled tanker can enter service, the U.S. Air Force says.
The most worrying issue is a tendency of the tanker's rigid refueling boom to scrape the surface of receiving aircraft. This is of particular concern for stealth aircraft such as the B-2 bomber, F-22and F-35 fighter, if the boom causes damage to low-observable stealth coatings.
The industry-government team is currently collecting flight test data to determine how the rate and severity of these incidents compares with international norms, Air Force spokeswoman Capt. Emily Grabowski says. This data will inform a decision on whether changes to the remote camera used for aerial refueling are needed, expected by March 2018, she said. 
The camera system in the KC-46 was the best the market offered in 2012 when the aircraft was being contracted, but is not the latest technology, Air Force spokesman Col. Christopher Karns told Aviation Week in September. The remote camera is critical to the refueling process in the new tanker as the KC-46 boom operator sits near the front of the aircraft and operates the boom remotely. In legacy tankers like the KC-135, the boom operator guides the boom from the back of the plane, where he can see the receiver aircraft and the boom itself.
Boeing spokesman Chick Ramey downplayed the issue, noting that "contacts outside the refueling receptacle do happen in the current tanker fleet as well.
"We have confidence in our design and in our camera system, and we are working with the USAF to ensure that the KC-46 contact rate is within normal bounds," Ramey continued.
Another deficiency is related to the KC-46's high-frequency (HF) radios, which use the skin of the aircraft as an antenna and sometimes causes electrical sparks and arcs. The Air Force wants to make sure those radios are fail-safe and can never transmit during the refueling process, for fear of any sparks causing fires.
 A Boeing spokesman told Aviation Week in December that the company had resolved the problem. But Grabowski said the deficiency report is still open, and development of options to address the issue are expected to take until sometime in January.
The final problem—uncommanded boom extensions when disconnecting from a receiver aircraft with fuel flowing—has been downgraded from Category One, the most serious, to Category Two, Grabowski said. The government-industry team has identified a solution and expects to implement the fix in May 2018, she said.
Boeing is contractually obligated to deliver 18 full-up tankers to the Air Force by October 2018. But the company has still not delivered the first aircraft.
In a recent piece of good news, the FAA on Dec. 21 granted Boeing an amended type certificate for the KC-46 baseline aircraft, the 767-2C, an aerial refueling derivative of its 767 freighter. The company still needs to obtain a supplemental type certificate for the military and aerial refueling systems that turn the 767-2C into a KC-46.
Still, despite the hiccups, delays and charges to Boeing, the deal is considered relatively low-risk for the Air Force. The service's financial obligations are capped at $4.9 billion, thanks to the fixed-price terms of the contract. The overall program is valued at about $44 billion for 179 tankers.
"Boeing and the Air Force will resolve the CAT 1 items and complete the remaining KC-46 requirements," Ramey said." Our recent successes last month, to include first flight of the first delivery aircraft and receiving the Amended Type Certificate, help us move closer to delivering the world's most capable tanker to the U.S. Air Force."
Clique no link abaixo para acessar o artigo:
http://aviationweek.com/defense/boeing-still-working-repair-major-kc-46-defects
---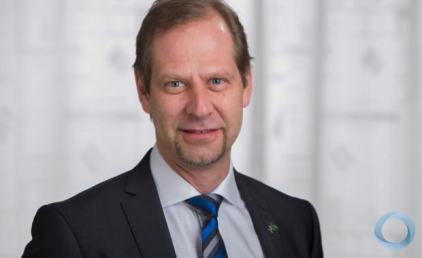 DefesaNet entrevista o diretor de negócios Gripen da SAAB no Brasil, Mikael Franzén
DefesaNet    08 de Dezembro, 2017 - 02:00 ( Brasília )
Editor Nelson Düring
Tradução e edição: Nicholle Murmel
Na última semana de Novembro, após uma reunião de acompanhamento do Programa Gripen NG, realizada em São José dos Campos, DefesaNet entrevistou o Chefe da unidade de negócios Gripen Brasil, da área de negócios Aeronáuticos na SAAB, Mikael Franzén, sobre a trajetória e os desafio do programa Gripen NG nos últimos dois anos, e também sobre as próximas etapas a serem concretizadas pela parceria Brasil-Suécia.
DefesaNet: Nos últimos meses, temos visto fatos concretos em relação ao programa Gripen NG – o primeiro voo (junho), o primeiro voo em velocidade supersônica (outubro). O programa já acumulou quantas horas de testes no céu?
Mikael Franzén: Eu não tenho um número exato, mas estamos avançando de acordo com o planejado. Não necessariamente usamos números para avaliar o que estamos fazendo. É claro que o voo supersônico foi um marco importante, que aconteceu de forma tranquila e bem sucedida. Agora pretendemos expandir o envelope da aeronave em termos de velocidade e altitude, e também pretendemos experimentar diferentes cargas e equipamentos nos próximos voos de teste.
DefesaNet: Os testes atuais de envelope estão sendo conduzidos com cargas e equipamentos?
Franzén: Não. Mas pretendemos iniciar esses experimentos muito em breve.
DefesaNet: O programa Gripen NG começou em 2015. Quais foram as grandes conquistas nesses últimos dois anos?
Franzén: O programa tem duas frentes (relacionado ao Brasil). Em um primeiro momento, fornecemos os sistemas de armas, as próprias aeronaves, além do suporte à Força Aérea Brasileira.
Além disso, há o processo de transferência de tecnologia e o desenvolvimento da versão biplace – o Gripen F. O projeto desse modelo já está em andamento na Suécia, e também nas instalações em Gavião Peixoto. Essas são as frentes de trabalho atualmente.
Quanto à transferência de tecnologia, agora os engenheiros capacitados na Suécia estão retornando para trabalhar – especialmente no Centro de Projetos e Desenvolvimento do Gripen (GDDN), já são cerca de 100 engenheiros trabalhando junto a 25 profissionais suecos em cerca de 10 diferentes pontos do programa. Metade desse pessoal está envolvida com o desenvolvimento do Gripen F e a equipe em gavião Peixoto é tão numerosa quanto a de Linköping. Ambas estão trabalhando juntas.
Também há muita coisa acontecendo em Porto Alegre, no que se refere ao projeto do novo cockpit (cabine) e do painel WAD (wide-area display), o Head-up Display (HUD) e o Helmet-Mounted Display (HMD) que serão fornecidos à FAB juntamente com as aeronaves. E não apenas os equipamentos, mas todos os softwares estão sendo desenvolvidos no Rio Grande do Sul.
Estamos trabalhando ainda em tecnologias como simuladores, tanto no Brasil quanto na Suécia.
DefesaNet: A SAAB vem interagindo com empresas brasileiras em torno do programa Gripen NG. Como vem sendo essa parceria?
Franzén: Depende de qual elemento do programa estamos falando. No caso das companhias brasileiras trabalhando com integração de softwares, ou que precisam de dados sigilosos, as atividades são todas concentradas no GDDN, em Gavião Peixoto, nosso centro principal. Já em termos de design de estruturas, os engenheiros brasileiros foram e ainda vão à Suécia e de lá trazem os pacotes de de trabalho de volta para São José dos Campos. Esses componentes então são enviados para Gavião Peixoto ou Linkönpin.
Há muitas atividades espalhadas por diversas localidades, mas nosso hub está em Gavião Peixoto. No ano que vem, instalaremos um simulador no GDDN, e todos os sistemas serão testados lá. No momento, tanto em Porto Alegre, como em São José dos Campos, podemos trabalhar apenas em partes do programa.
DefesaNet: A esta altura do programa, o senhor diria que os principais objetivos da iniciativa Gripen NG foram ou estão perto de serem atingidos?
Franzén: Sim. O acontecimento mais importante neste ano foi o primeiro vôo da aeronave 39-8 (thirtynine eight), o qual foi muito bem sucedido. Esse êxito no teste vai ao encontro de nossos planos, uma vez que pretendemos expandir o envelope. Também estamos construindo várias unidades do Gripen E no momento. Outros êxitos em 2017 incluem os avanços do 'Modelo C' do painel Wide-Area Display (WAD), que deve ser entregue em março de 2018.
Esta versão do WAD será incorporada ao nosso simulador para que todas as suas funcionalidades possam ser testadas. Há também o software básico para o painel, criado pela AEL, e o software tático desenvolvido pela SAAB.
DefesaNet: As características do painel já correspondem às exigências do programa?
Franzén: Já iniciamos os testes de simulador tanto com pilotos brasileiros como suecos. O momento, temos conduzido experimentos toda semana na unidade, em Linkönpig, e os aviadores nos dão feedback sobre a performance do painel e dos softwares. Essas informações são encaminhadas à AEL, onde os ajustes são feitos.
DefesaNet: A Força Aérea da Suécia também pretende adotar o painel WAD?
Franzén: Há discussões nesse sentido. Acredito que muito em breve decidiremos que rumo tomar.
DefesaNet: O Gripen está em uma campanha global atualmente. A aeronave foi exibida na Índia e, recentemente, em Dubai. Durante essa turnê, que tipo de painel foi oferecido a potenciais clientes?
Franzén: O Brasil foi o primeiro [comprador] a escolher o painel WAD. Discutimos em profundidade com a Força Aérea da Suécia na época em que o primeiro contrato para o Gripen E foi assinado, há alguns anos, quando a tecnologia WAD ainda era recente. Agora esse modelo já está maduro e isso é visível nos testes com simulador. Então, acredito que a maioria dos futuros compradores, se não todos, virão a optar pelo painel WAD.
DefesaNet: No que se refere à planta industrial e onde as aeronaves serão montadas, será mesmo em São Bernardo do Campo? Parte da montagem será transferida para São José dos Campos? Como a SAAB Aeronáutica Montagens (SAM) irá operar?
Franzén: Não sei se você já conhece o Marcelo Lima (Diretor da SAM), mas ele já foi oficialmente apontado para administrar a empresa, e já definimos São Bernardo do Campo para receber a linha de montagem dos aviões.
DefesaNet: Tínhamos informações de que a planta industrial poderia ser movida para outra localidade…
Franzén: Sempre conduzimos uma análise minuciosa quanto ao local para instalações de grande porte como a SAM, e escolhemos São Bernardo. Porém, ainda não decidimos um ponto específico na cidade. A montagem final das aeronaves será em Gavião Peixoto, mas a maior parte do processo será em São Bernardo.
DefesaNet: Quais são as próximas metas para o programa Gripen NG.
Franzén: Agora estamos construindo a aeronave de teste, que deve estar pronta para voar em 2019. Enquanto isso, realizaremos testes em diversos subsistemas e também para aprimorar o envelope do Gripen E – daqui para frente será um período de atividade intensa. Também vamos prosseguir com o desenvolvimento do sistema tático, além do Gripen F, biplace, que ainda está em estágio inicial. Queremos que essa versão tenha os mesmo índices de desempenho do avião monoplace. Sendo assim, há muito ainda a ser aprimorado no projeto de dois lugares que temos agora.
Outra importante frente de trabalho é a nova cabine, que deve ter esforços intensificados em 2018. Esse novo design ainda é prioritário e nossa ênfase agora é treinar mais profissionais. A maior parte do contingente até agora era de engenheiros, mas treinaremos também pilotos e profissionais de produção.
Funcionários da SAAB Aeronáutica Montagens passarão de um a dois anos na Suécia, dependendo da complexidade do treinamento, e também capacitaremos pessoal da EMBRAER. Isso significa que ainda estamos no começo da etapa de produção dos aviões.
DefesaNet: A SAAB adota uma abordagem arriscada em termos de integração de softwares – empregar dois ambientes com vários computadores para rodar os parâmetros dos sistemas de voo e outro os de missão e de armamentos, a fim de facilitar a integração. Essa estratégia vem apresentando desafios?
Franzén: A finalidade desse método é que os sistemas sejam mais flexíveis quanto a possíveis modificações e atualização com novas funcionalidades. Os programas com os protocolos básicos de aviônica e segurança em voo são criados apenas uma vez, e, em seguida os elementos táticos e ajustes podem ser acrescentados facilmente. A ideia é essa – tornar os sistemas fáceis de adaptar às demandas da Força Aérea Brasileira ou da Suécia por uma funcionalidade nova ou específica. Esse método nos permite realizar adaptações rapidamente para todos os nossos clientes.
Essas camadas de software já eram características dos Gripen C e D, mas não tão flexíveis como no planejamos para o Gripen E. Concluímos a maior parte dos protocolos de voo e segurança, em seguida desenvolveremos a camada tática do software. Então, sim, estamos satisfeitos por chegar aonde chegamos até agora com nosso sistema de voo. Foi um desafio técnico, mas agora estamos colhendo os frutos desse processo, e continuaremos a colher no futuro.
DefesaNet: A Suécia conduziu em setembro seu maior exercício militar em 23 anos – o Aurora 17 – e o Gripen participou. Essas manobras deram à SAAB " insight" sobre possíveis necessidades e ajustes a serem incorporados nos Gripen E e F?
Franzén: Os parâmetros do Gripen E foram pensados para atender a nações com uma planta logística menor, para que a aeronave seja de fácil manutenção. Esse conceito esteve presente desde o começo, na etapa de design, assim como a especificidade de o Gripen E ser capaz de decolar e pousar em pistas curtas e estreitas. Isso porque a Força Aérea da Suécia sempre teve esse pensamento, que também está presente na versão E do Gripen
DefesaNet: No que se refere à parceria entre a SAAB e empresas brasileiras, essas empresas vêm sendo capazes de cumprir sua parte em termos de cronogramas e padrões de qualidade.
Franzén: Quando começamos a trabalhar nesse programa, claro que estávamos preocupados com desafios em termos de transferência de tecnologia e offset (contrapartidas comerciais), pois essa parceria [com o Brasil] é, de longe, a maior já firmada pela SAAB. Concentramos muito planejamento e esforço, assim como nossos parceiros. As empresas brasileiras fizeram seu próprio planejamento muito bem, e todos os profissionais brasileiros foram plenamente capazes de concluir seu treinamento no exterior.
As companhias brasileiras se mostraram muito bem preparadas, os engenheiros brasileiros se mostraram motivados e talentosos, então estamos trabalhando muito bem juntos. A AKAER já fazia parte do projeto do Gripen antes do acordo do programa F-X2, e eles contam com pessoal próprio para revisar e aprovar o trabalho. Quanto à EMBRAER, já capacitamos mais de 100 engenheiros, que agora atuam no desenvolvimento de elementos cruciais para o Gripen F. Por sua vez, a AEL Sistemas é uma parceira estratégica para o desenvolvimento da nova cabine Cockpit). Até aqui, nossa colaboração com essas empresas é excelente e os engenheiros brasileiros se revelaram curiosos e dispostos a aprender mais.
DefesaNet: Em termos de combate aéreo, como o senhor avalia o desempenho do sistema de armas do Gripen?
Franzén: Antes de falarmos de armamentos, precisamos falar de sensores e data links, pois, se o piloto não enxergar nada, não pode disparar as armas. Para os modelos E e F do Gripen, buscamos melhorar o desempenho dos motores e também ampliar o alcance para garantir a melhor performance em voo. Além disso, trabalhamos no desenvolvimento do radar AESA Vixen, juntamente com o radar IRST (Infrared Search Tracking System) e sistemas eletrônicos avançados de combate.
Além disso, um dos pontos fortes do Gripen sempre foi a facilidade de pilotar e as interfaces Humam Machine Interface (HMI) e de suporte de decisão, pois quanto mais sensores, mais dados são coletados para auxiliar o piloto. Esses são componentes cruciais no design do Gripen, uma vez que o piloto precisa ser capaz de interpretar toda a informação que os sensores fornecem.
Nós na SAAB somos muito capazes nesse sentido – criar um sistema de suporte de decisão adequado, que proporcione informação relevante aos pilotos.
Já em termos de armamentos, o Gripen é projetado para transportar todos os tipos é uma aeronave para combate ar-ar e ar-solo. Haverá um arsenal de mísseis de curto e longo alcance que podem ser combinados com outros elementos. O Gripen pode transportar mísseis BVR como o MBDA Meteor e  armas para ataque a alvos terrestres e, como é de praxe, mísseis na ponta das asas para defesa ou combate a curtas distâncias. Trata-se de uma plataforma bastante completa.
DefesaNet: Uma pergunta simples: como está o desenvolvimento do radar da Leonardo o AESA Vixen?
Franzén: Ele já está operando na nossa aeronave 39-7. No começo, apresentamos esse radar como uma tecnologia nova para possíveis clientes. Mas agora ele está operando e estamos conduzindo testes iniciais nos sensores.
Clique no link abaixo para acessar o artigo:
http://www.defesanet.com.br/gripenbrazil/noticia/27897/DefesaNet-entrevista-o-diretor-de-negocios-Gripen--da-SAAB-no-Brasil--Mikael-Franzen/ 
---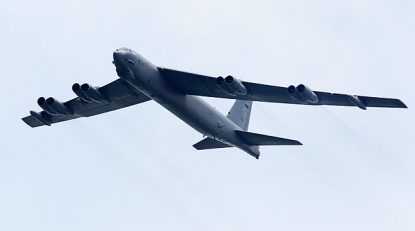 Como funcionam os mísseis de micro-ondas que os EUA podem usar em caso de ataque da Coreia do Norte
Defesa Aérea&Naval   Luiz Padilha    Por Lioman Lima   13/12/2017
Nos arredores da cidade de Albuquerque, no Estado do Novo México, uma equipe de especialistas da Força Aérea americana desenvolve uma arma pouco tradicional, mas que poderia ter um objetivo estratégico: deter os mísseis nucleares da Coreia do Norte.
Não é um armamento qualquer. Trata-se de um tipo de arma eletromagnética que não é nociva para o ser humano e cuja base de funcionamento é a mesma tecnologia de um forno micro- ondas.
E, segundo diversos especialistas em assuntos militares consultados pela BBC Mundo, o serviço em espanhol da BBC, poderia ser uma alternativa para desativar as armas nucleares de Pyongyang de forma efetiva, sem gerar grandes prejuízos.
O "Projeto de mísseis avançados de micro-ondas de alta potência de interferência eletrônica" (Champ, na sigla em inglês) prepara, em essência, projéteis que emitem ondas de altíssima frequência, capazes de fritar sistemas eletrônicos.
"Tendo em conta o estado da tecnologia no mundo moderno, em que quase tudo funciona por meios digitais, esse tipo de míssil emite micro-ondas de altíssima frequência, capaz de interromper ou inativar os equipamentos eletrônicos", explica James Fisher, porta-voz da base Kirtland da Força Aérea americana, em Albuquerque, a sede do projeto.
O espaço, que foi um dos lugares de apoio para o Projeto Manhattan (a investigação dos Estados Unidos para desenvolver a bomba atômica durante a Segunda Guerra Mundial), agora centra suas investigações neste novo tipo de armamento baseado no espectro eletromagnético.
"O Champ é basicamente um míssil de cruzeiro, mas sem carga, que pode ser lançado por bombardeiros B-52 e que tem um alcance de uns 1.130 quilômetros", detalha Fisher. Mas sua utilidade como armamento transcende o potencial lançamento de um míssil atômico pela Coreia do Norte.
 
Armas eletromagnéticas

Não é a primeira vez que os Estados Unidos experimentam as ondas eletromagnéticas. Oriana Skylar, especialista em temas de segurança na Universidade de Georgetown, afirma que a Força Aérea investigou e utilizou o potencial das micro-ondas como arma no decorrer das últimas décadas.
Segundo ela, equipes militares que fazem bombardeios eletromagnéticos foram utilizadas no Afeganistão e no Iraque com o objetivo de desativar bombas e drones. Mas a fascinação do Exército dos Estados Unidos com as micro-ondas parece remontar a várias décadas atrás.
Uma divisão do Pentágono, chamada Projetos de Investigação Avançada de Defesa, foi encarregada nos anos 1960 de analisar os possíveis efeitos das micro-ondas no comportamento humano.
"Tudo começou com um bombardeio de micro-ondas realizado pelo governo da União Soviética contra a embaixada dos Estados Unidos em Moscou", diz Sharon Weinberger, editora-chefe da revista especializada Foreing Policy e autora do livro The Imagineers of War: The Untold Story of Darpa, the Pentagon Agency That Changed the World ("Os imaginários da guerra: a história não contada de Darpa, a agência do Pentágono que mudou o mundo").
Esses fatos, que entraram para a história como "o sinal de Moscou", foram a base para o estudo de micro-ondas da Força Aérea americana, que chegou inclusive a irradiar macacos para estudar os possíveis efeitos nos seres vivos.
Aquelas primeiras experiências com animais foram um fracasso, mas o desenvolvimento de armamentos baseados nessa tecnologia tomou novos rumos nos últimos anos. E ainda que os mísseis de micro-ondas lançados a partir de bombardeiros ainda não tenham sido utilizados em combate, os testes já efetuados deixaram o Pentágono otimista.
 
Teste no deserto

Ainda que os especialistas assegurem que já foram realizados diversos testes para provar sua efetividade, o Departamento de Defesa dos Estados Unidos só liberou informação sobre um caso até agora: o primeiro.
Ele teve lugar no deserto de Utah, em 2012, apenas três anos depois de se iniciarem oficialmente as primeiras investigações sobre esse tipo de armamento no laboratório da Força Aérea na base de Kirtland.
De acordo com Fisher, em outubro desse ano, um bombardeiro B-52 lançou um míssil de micro-ondas sobre um deserto, uma área de mais de 4 mil quilômetros quadrados. Ali, os militares dispuseram, com antecedência, equipamentos elétricos em edifícios e construções similares. A quase totalidade dos aparelhos deixou de funcionar após o bombardeio.
"Um dos lados positivos desse tipo de armamento é que seu objetivo é danificar os sistemas eletrônicos sem afetar diretamente os seres humanos", comenta Philip Bleek, especialista do Centro James Martin de Estudos sobre a Não Proliferação em Monterey, Califórnia.
O analista explica que, ainda que se baseiem na mesma tecnologia que um forno de micro-ondas, a diferença entre ambos é que a radiação que esse tipo de armamento gera é menor em tempo e maior em intensidade do eletrodoméstico.
No caso do aparelho de cozinha, a alta potência a longo prazo tem um efeito nocivo sobre os tecidos humanos, enquanto a rapidez de um bombardeio com um míssil desse tipo é capaz de queimar um circuito eletrônico, mas não a pele.
De fato, segundo dados da base de Kirtland, o nível de radiação emitida por um míssil foi testado em mais de 13 mil pessoas e apenas duas precisaram de atendimento médico. Mas como esse armamento poderia ser utilizado para desativar os mísseis nucleares da Coreia do Norte?
 
Efetividade contra mísseis atômicos
O porta-voz da base da Força Aérea de Kirtland afirma que o desenvolvimento desse tipo de armas não foi pensado como uma possível solução de defesa contra um ataque nuclear da Coreia do Norte.
No entanto, seu uso com esse objetivo foi discutido na Casa Branca em agosto deste ano, segundo relataram dois funcionários do governo, sob condição de anonimato, à rede de TV americana NBC.
De acordo com Bleek, um dos efeitos menos discutidos dos pulsos eletromagnéticos (emissão de energia eletromagnética de alta intensidade em um curto período de tempo) é a sua capacidade de prevenir detonações nucleares ao tornar os mísseis inoperantes.
"Esse pulso eletromagnético pode fritar circuitos eletrônicos não blindados em uma área significativamente maior que a ameaçada por uma explosão atômica", explica o pesquisador.
O especialista indica ainda que as armas que utilizam esse tipo de radiação danificariam qualquer tipo de dispositivo eletrônico, de telefones celulares a automóveis modernos. Assim, teoricamente também poderia fazer um míssil nuclear parar de funcionar.
Digo teoricamente porque, na prática, os dispositivos militares (ou outros) podem se proteger dos efeitos desses pulsos com uma espécie de escudo eletromagnético", explica. "Uma vez que as armas nucleares estão desenhadas para funcionar durante uma guerra nuclear, é provável que estejam protegidas contra os efeitos dos pulsos eletromagnéticos, assim como os sistemas de comando e controle associados", acrescenta.
No entanto, o especialista, que trabalhou como assessor de temas de defesa para o Pentágono, acredita que o mais provável é que, dada a falta de experiência que Pyongyang tem no desenvolvimento de armamento nuclear, não conte com proteção eletromagnética.
"Parece bastante plausível que os mísseis da Coreia do Norte e a infraestrutura para dispará-los não contem com esses sistemas, o que faria com que seus foguetes fossem muito sensíveis aos pulsos eletromagnéticos, se tornando inofensivos."
Apesar disso, ele duvida que essas armas possam ser uma solução mágica para as ameaças do governo de Kim Jong-un.
"Se os Estados Unidos lançarem mísseis de cruzeiro no território da Coreia do Norte, isso seria considerado uma provocação, não importa que seja uma carga explosiva ou um dispositivo de pulsos eletromagnéticos", sustenta.
"As armas de micro-ondas poderiam desempenhar um papel estratégico em uma operação militar dirigida contra Pyongyang, se isso vier a ocorrer, mas estão longe de ser um remédio definitivo contra a ameaça nuclear da Coreia do Norte."
 
FONTE: BBC Brasil
Clique no link abaixo para acessar o artigo:
 http://www.defesaaereanaval.com.br/como-funcionam-os-misseis-de-micro-ondas-que-os-eua-podem-usar-em-caso-de-ataque-da-coreia-do-norte/
---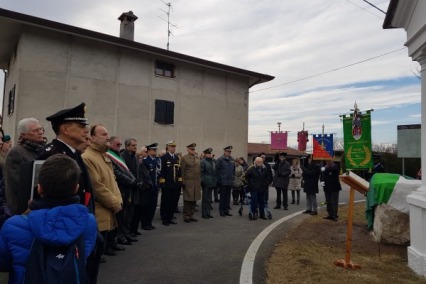 Herói brasileiro da Segunda Guerra Mundial é homenageado na Itália
Ele faleceu em combate, após ter executado 43 missões bem sucedidas
CECOMSAER    Publicado: 05/12/2017 11:00h
O piloto brasileiro Tenente Frederico Gustavo dos Santos foi homenageado na cidade de Spilimbergo, nordeste da Itália, nessa segunda-feira (04/12). Ele faleceu em combate durante a Segunda Guerra Mundial, após ter executado 43 missões bem sucedidas.
O Tenente Santos era natural de Salvador (BA) e chegou à cidade de Pisa, na Itália, em 04 de dezembro de 1944, vindo diretamente da Escola de Pilotagem nos Estados Unidos. Sempre foi descrito como um apaixonado pela aviação, desenhando aeronaves inventadas por ele mesmo em seus momentos de lazer.
No dia 13 de abril de 1945, na sua 44ª missão de guerra, ao destruir um depósito de munições na cidade de Spilimbergo, conseguiu êxito em seu objetivo, mas faleceu ao ser atingido pelos destroços da explosão.
Depois de terminada a guerra, uma comissão liderada por dois oficiais foi enviada para tentar localizar seus restos mortais. Próximo ao local do impacto da aeronave havia uma estrada com uma cruz com seus dados e o "dog tag" (pequena placa metálica de identificação) utilizado por ele. Os alemães haviam realizado uma última homenagem a Santos.
"É muito importante não deixarmos de lembrar desses exemplos de brasileiros destemidos que aqui vieram dar as suas vidas em prol da liberdade do povo italiano", declarou o Embaixador do Brasil na Eslovênia, Renato Mosca de Souza.
A cerimônia contou com a participação do Prefeito de Spilimbergo, Renzo Francesconi; do Adido de Defesa e de Aeronáutica na Itália e Eslovênia, Coronel Aviador Max Luiz da Silva Barreto; do Adido Naval na Itália, Capitão de Mar e Guerra Bruno de Moraes Bittencourt Neto; da Cônsul Honorária do Brasil em Trieste, Judith Moura de Oliveira; do Comandante do Depósito de Spilimbergo, Tenente-Coronel Antonio Boccongelli e de diversas outras autoridades civis e militares.
Além de Spilimbergo, as cidades de Tarquínia - primeiro campo de pouso utilizado pelo Esquadrão Senta a Pua na Itália, Pianoro - local do falecimento do Tenente Cordeiro, Rodano - local do falecimento do Tenente Aurélio - e Pistoia - cemitério onde foram depositados os despojos de todos os brasileiros falecidos em combate na Itália, também realizaram homenagens aos guerreiros da Força Aérea Brasileira.
"É uma verdadeira honra poder estar aqui e prestar esta justa homenagem aos nossos predecessores. Nunca deixaremos que os sacrifícios realizados por eles sejam esquecidos. Convido a todos que queiram visitar estes locais a procurarem nosso escritório em Roma", declarou o Coronel Max.
Em 2018 deverão ser acrescentadas ainda as cidades de Pisa - aeroporto utilizado pelo 1º Grupo de Aviação de Caça, depois de Tarquinia - e Alessandria - local de falecimento dos Tenentes Medeiros e Dornelles.
Fonte: Adidância da Itália
Edição: Agência Força Aérea, por Tenente João Elias
Clique no link abaixo para acessar o artigo:
http://www.fab.mil.br/noticias/mostra/31380/HOMENAGEM

---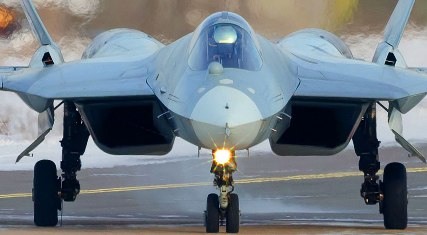 Caça russo de 5ª geração Sukhoi Su-57 – 'Características'
Plano Brazil      Posted by Konner     14 de dezembro de 2017 at 5:40

Em 2019, as Forças Armadas da Rússia devem receber o novo caça da quinta geração que recebeu o nome oficial de Su-57. O projeto do avião de combate multifuncional foi aprovado em]2004, tendo sido desenvolvido pela empresa Sukhoi. A Sputnik lhe apresenta as principais características e particularidades do caça inovador.
Apesar de muitas características técnicas do Su-57 ainda serem mantidas em segredo, já se pode indicar algumas particularidades do aparelho. Nomeadamente, o caça se destaca por sua alta capacidade furtiva e supermanobrabilidade, podendo voar a velocidades de cruzeiro supersônicas. O avião está equipado com copiloto virtual e sistema de guerra eletrônica Gimalai.
Falando de munições, o caça possui um canhão incorporado de 30 mm capaz de fazer 150 disparos por minuto, além de transportar mísseis de médio e longo alcance e bombas aéreas.
Fonte: Sputnik
Edição: Plano Brasil
Clique no link abaixo para acessar o artigo:
http://www.planobrazil.com/caca-russo-de-5a-geracao-su-57-caracteristicas/
---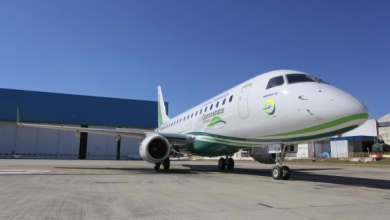 Boeing, Embraer Mull Combination That Could Reset OEM Industry
The No. 1 and No. 3 makers of large commercial aircraft, Boeing and Embraer, are in talks to formally align, although the Brazilian government appears to be the main hurdle, the companies and financial analysts said Dec. 21.
The basis of any combination remains "under discussion," the companies said in a joint statement, and it would have to be approved by the Brazilian government and regulators, the two companies' boards and Embraer's shareholders.
"There is no guarantee a transaction will result from these discussions," they said. "Boeing and Embraer do not intend to make any additional comments regarding these discussions." Company representatives did not respond immediately for requests for comment.
The statement came after news broke earlier in the day that Chicago-based Boeing and São José dos Campos, Brazil-based Embraer had discussed a tie-up of some kind that would include a large premium above Embraer's $3.7 billion market value, according to the Wall Street Journal. But Brazil's acquiescence remained unknown, as Embraer is a symbol of the country's economic capabilities and is controlled in part by the government.
Embraer said it has delivered more than 8,000 aircraft since it was founded in 1969. It is the leading manufacturer of commercial jets up to 150 seats.
Any tie-up would be the second earthquake in as many months to rattle the aerospace landscape after Airbus and Bombardier announced a moneyless deal over the C Series air transport. A Boeing-Embraer collaboration made sense to many observers in light of the Airbus-Bombardier agreement, assuming the Boeing-Embraer deal works financially and politically, but it still was a complex proposal.
"Although Boeing would look like a good fit with Embraer's regional jet business, this is not the case for the company's executive jet and defense divisions," said Vertical Research Partners analyst Rob Stallard. "With the Brazilian government having a say, it is worth asking what their upside would be from an American company buying the Brazilian A&D champion," he continued. "We would expect there to be a requirement for some pretty firm assurances regarding jobs, titles, facilities and the Embraer brand for any sort of transaction to be achieved."
Stallard also noted that a major acquisition-style investment, as suggested in this deal, could be seen as a reversal for Boeing management in many ways. "To go and buy Embraer here would be a major change from what investors have been led to expect, and also seemingly endorse the Airbus/C Series strategy that Boeing was so recently unenthused about," he said.
Still, Boeing's interest in Embraer could support the U.S. manufacturers longer-term vision to enter the commuter/regional market. Earlier this year Boeing confirmed plans to develop a small experimental "X-plane" hybrid-electric demonstrator which, if successful, could open the door to a new generation of small Boeing airliners seating between 12 and 50-plus seats.
Embraer has extensive experience at this smaller end of the market, having entered the commercial airliner business on the back of developing aircraft such as the 18-seat EMB-110 Bandeirante, EMB-120 Brasilia and the successful ERJ-145 family. Boeing's regional aircraft initiative, if sanctioned, may lead to a new product line from the mid-2020s. The company last dallied with the regional market in the mid-1980s when it owned de Havilland Canada. That business was sold to Bombardier in 1992.
Boeing also previously studied getting into the regional aircraft field in the 2000s, but the latest initiative is tied to a broader new strategic vision targeting expansion into largely untapped markets with low-operating cost, fuel-efficient, advanced technology commuter aircraft.  The 101-year-old company first signaled its renewed interest in developing technology for this sector in April 2017 when Boeing emerged as an investor behind plans by Washington state startup Zunum Aero to construct a prototype powertrain for a hybrid-electric small regional airliner.
The first signs of the growing relationship between Boeing and Embraer emerged in 2012 when the two manufacturers announced a broad cooperative agreement. Though worded vaguely and targeted at "creating value for both companies and their customers," the agreement nonetheless established a platform for more formal partnership activities in recent years.
The companies subsequently worked together on technologies to improve runway safety and support international marketing efforts for Embraer's KC-390 tanker/transport aircraft program. Boeing and Embraer also opened a joint center near the latter's headquarters in 2015 to coordinate biofuel research with Brazilian universities and other institutions.
Under a supplementary five-year agreement to the original pact which was signed in 2016, Boeing and Embraer also agreed to co-operate on additional technology developments, many of which were tested in November that year on an Embraer E170 as part of Boeing's ecoDemonstrator program.
This was the first ecoDemonstrator technology program to be conducted by Boeing with another aircraft manufacturer and included significant advances in key areas including aerodynamic noise reduction, optical air data sensing and advanced coatings.
In all, five new technologies were evaluated using Embraer's prototype E170 aircraft during 35 flight hr. accumulated over 14 days and 15 flights at Embraer's Gaviao Peixoto flight-test facility. The Embraer-Boeing ecoDemonstrator was the fourth in the series since the program began with tests of a 737-800 in 2012, and is the first to fly technologies on a non-Boeing airframe.  Previous ecoDemonstrators have also included a 757-200 and 787-8. Boeing is also planning to evaluate a large scale suite of technologies on a 777F in 2018.
Acesse o artigo no link abaixo:
http://aviationweek.com/business-aviation/boeing-embraer-mull-combination-could-reset-oem-industry
---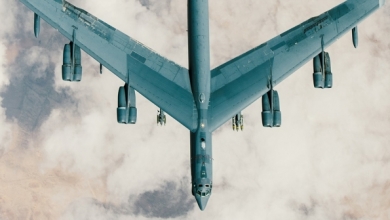 USAF Could Start Re-engining First Two B-52s By 2022
The U.S. Air Force says the Boeing B-52H bomber's 1960s-vintage Pratt & Whitney TF33-103 engine is "not sustainable past 2030" and must be replaced to keep the Stratofortress flying for another two decades, and the first two test aircraft could start undergoing modification by fiscal 2022.
Seventy-six of the Strangelovian Cold War bombers remain in the service's arsenal and the fleet has been tapped to carry the new nuclear Long-Range Standoff (LRSO) cruise missile.
To keep the colossal aircraft flying beyond 2050 and meet the high power demands for next-generation weapons, a fire control radar and other electrical systems, the Air Force wants an eight-for-eight swap of the original TF33 with a similarly sized, but far more efficient, commercial replacement.
The service is specifically targeting a 20-40% improvement in fuel consumption compared to the TF33 and enough power-generation capacity to support a peak electrical load of 400-500 kVA. The old bomber will require substantial modification, including a new power architecture and full authority digital engine controls. But the service still wants to minimize any impact to the airframe and onboard systems, while maintaining the gross takeoff weight of 488,000 lb.
These and other details were provided to potential engine manufacturers and prime integrators at an industry event Dec. 12-13, 2017, at Barksdale AFB in Louisiana.
All of the big engine manufacturers attended the forum, including GE Aviation, Pratt & Whitney, Rolls-Royce and Safran. Other attendees included Boeing, Rohr of United Technologies Corporation, Northrop Grumman, L3 Technologies, Omega Air, D-J Engineering, Honeywell, Spirit Aerosystems and McGill Aircraft Parts.
"The B-52 has a long past and a long future (2050+), but the TF33 is not sustainable past 2030 due to age, obsolescence and diminishing manufacturing sources," the government says in an industry day slide presentation released Dec. 15.
The document notes that the Air Force is considering the potential purchase of 650 engines, enough to upgrade 76 aircraft, with another 42 units kept as spares. The service will seek 20 engines initially to modify the first two bombers for testing.
To avoid the expense of completely recertifying the aircraft and all of its weapons, aerodynamic changes must be minimized at all costs. The aircraft's center of gravity also must remain unchanged.
The program plan remains in flux, but seed funding to get started has been provided in the Air Force's budget for fiscal 2018. There likely will be multiple contracts for preliminary designs and studies, followed by single awards to prime contractors for integration and engine manufacturers for engineering and manufacturing development, and production and deployment.
The service has for the first time released a draft or "notional" acquisition schedule. Depending on which course of action the government decides to take, it will likely select one contractor for the engine and one for aircraft integration, with downselects for both anticipated by mid-2020.
Following an extensive development and testing period with the first two modified aircraft, engine upgrades for the first 10 operational aircraft could start in fiscal 2026, followed by full-rate production for the remaining 64 through fiscal 2028-34. If initiated, this would be the most extensive upgrade in the bomber's storied history.
The Air Force has been studying engine upgrades for the B-52G/H-series Stratofortress since 1971, starting with "Project Seek Four," which would have swapped eight TF33s for four larger turbofan engines.
There have been no fewer than nine studies and proposals since then, with interest picking up in the late-1990s and mid-2000s. So far, the Defense Department has nothing to show for its efforts except reams of paper. But with the return to larger-power competition from Russia and China and the planned introduction of the LRSO cruise missile, the Air Force appears to be getting serious.
The leading candidates are Rolls-Royce's 16,000 lb.-thrust BR725 and GE Aviation's 18,000-lb.-thrust CF34-10. Pratt & Whitney has previously offered upgrades.
http://aviationweek.com/defense/usaf-could-start-re-engining-first-two-b-52s-2022
---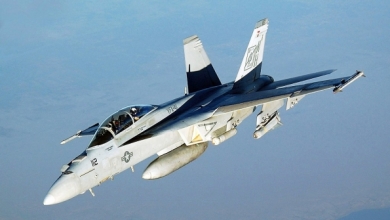 NASA Team Studying Hypoxia Put USAF Pilot-Physician In F/A-18
Lara Seligman | Aerospace Daily & Defense Report   Dec 13, 2017
U.S. Air Force Col. Jay Flottmann is one of a handful of individuals the service calls "unicorns"—qualified both as a fighter pilot and a physician. As a member of the NASA team charged with studying a troubling surge in hypoxia-like cockpit episodes in the U.S. Navy's F/A-18 fleet, Flottmann provides critical expertise
Flottmann, who has extensive experience flying F-15C/Ds, F-22s and T-38s, recently flew several F/A-18 sorties to help the NASA team better understand the vexing problem of why Navy pilots are experiencing so-called "physiological episodes" (PEs)—reporting symptoms like dizziness, finger tingling and impaired judgment commonly associated with a lack of oxygen to the brain—in greater and greater numbers.
The most significant lesson from Flottmann's report is that the F/A-18 aircraft system, the physical conditions of flight and aircrew flight equipment have a "profound impact" on human physiological systems and human performance, according to the NASA Engineering and Safety Center report, dated Sept. 14 and released Dec. 13. In other words, Flottmann's assessment supports NASA's conclusion that it is the complex interaction of the human and aircraft system, not one or the other, that causes the episodes.
Most notably, Flottmann observed troubling tendencies among the pilots themselves, such as not conducting the typical anti-G straining maneuver (AGSM) properly, or at all. These tendencies, coupled with the unforgiving F/A-18 flight environment and certain aspects of the flight equipment, resulted in constricted breathing and a noticeable cough, he concluded.
He noted in a follow-up email to Aviation Week that this was a very small sample size, and it is not accurate to apply this conclusion to all Navy pilots.
Flottmann flew three sorties in the F/A-18 overall—one in the D-model legacy Hornet, equipped with liquid oxygen (LOX), and two in the F-model Super Hornet equipped with an On Board Oxygen Generation System (Obogs). Flottmann, who is used to Air Force procedures, flew with U.S. Navy flight equipment, including the helmet, mask, combination harness, survival vest, anti-G trousers and gloves in addition to standard flight suit and boots.
Flottmann noticed that while the function of the Air Force and Navy masks is similar, the ground "fit test" and custom fit procedures are vastly different. Unlike the Air Force, prior to the flight with the Navy, Flottmann's mask was not tested for air leaks with equipment that simulates altitude exposure and pressure breathing.
Flottmann also noticed the Navy's propensity to tighten the chest strap much more than Air Force pilots typically do. In addition, the survival vest equipment (radio, first aid equipment, etc.) is largely located along the lower torso, with much of the weight along the front and side of the abdomen. These two factors contributed to a perception of added weight across the chest that Flottmann described as a "slight 'squeeze' while breathing normally."
During his flights in the Obogs-equipped Navy aircraft, Flottmann also noticed a subtle difference in flow and pressure when breathing off the Obogs system. Whereas in most Air Force breathing regulators (with the exception of the F-22 and F-35) the system provides air as the pilot inhales, the F/A-18F Obogs seemed to provide a constant safety pressure, blowing air into the mask. This "positive pressure" can result in subtle changes in the way a pilot is breathing, Flottmann wrote. Indeed, the front seat pilot of Flottmann's first F/A-18F mission admitted that on Obogs-equipped aircraft he routinely coughs after nearly any maneuver, particularly high-G ones. Flottmann noticed the pilot coughing after even minor G-loads during the flight.
This cough said to Flottmann that the pilot displayed classic signs of "atelectasis" (both acceleration atelectasis and absorption atelectasis), in which the tiny air sacs called alveoli in the lung bases are partially collapsing due to a combination of high G-loads, 100% oxygen and the restrictive anti-G suit.
Flottmann himself experienced familiar sensations following the F/A-18F sorties—a mild chest tightness that reminded him of a sortie he flew in the F-22 during a safety investigation of PEs in the Raptor.
Flottmann also found that neither front seat pilots, though experienced aviators, executed the typical AGSM that Air Force pilots typically perform to help their bodies cope with high G loads.
"Following both missions, I asked each pilot about his AGSM and both admitted that they really did not 'do that' very well," Flottmann wrote. "When I asked about debriefing the AGSM, it was my impression that he did not understand how to evaluate and instruct to the proper techniques shown to enhance G protection and endurance, namely an appropriate breathing pattern."
In addition, unlike in most Air Force fighter regulators, the F/A-18 does not provide a graduated increase in breathing air through the mask over 4gs to aid inhalation, called "positive pressure breathing for G" (PBG). If pilots are indeed not performing a typical AGSM, this would likely result in acceleration atelectasis, Flottmann wrote.
"I am convinced that the 'elevated oxygen content' in the breathing gas (both LOX and OBOGS) coupled with the operation of the CRU-103 breathing regulator negatively affects human performance," Flottmann wrote, noting that he spent the rest of the day clearing his ears, felt more fatigued than usual, had a mild headache, and noted subtle breathing changes he described as "a propensity to breathe deeply, as if I was trying to inhale deeply out of necessity."
Though much of the Navy's investigation of the F/A-18 PEs has focused on cabin pressurization, Flottmann had no such issues, he wrote.
Overall, Flottmann's observations led him to conclude that the flight equipment, particularly the survival vest and harness, resulted in mild constriction and chest tightness, particularly in the Obogs aircraft.
"Although the sensations were subtle and mild, it is apparent to me that they occurred as a result of the man-machine interface," he wrote.
Based on his observations, Flottmann recommended the Navy implement PBG in the current CRU-103 regulator, which will improve human performance, especially during high-G flight, and also mitigate what he suspects is absorption compounded by acceleration atelectasis. He also recommended the Navy investigate the potential of allowing the oxygen content of the breathing gas to be scheduled.
Finally, he urged the Navy to conduct centrifuge studies to compare and contrast the wear of the flight gear ensemble and how it affects breathing. The Air Force eventually conducted similar studies during the F-22 investigation and found flight gear configurations and fit contributed to how hard the pilot has to work to breathe.
Acesse o artigo no link abaixo:
https://mail.yahoo.com/neo/b/message?sMid=27&fid=Inbox&fidx=1&sort=date&order=down&startMid=25&filterBy=&ac=orHBNoYV.aWzhEFg1D__0Od.yP4-&.rand=134209295&midIndex=2&mid=ABnO2goAADeOWjLJ3Ad9-DDLxPA&fromId=&blockimages=0
---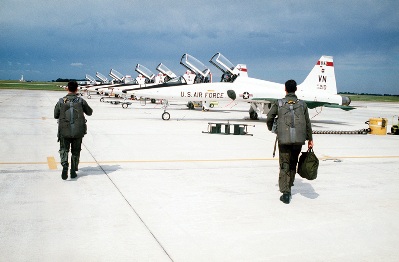 Immediate Action: What Pilots Need To Memorize
James Albright | Business & Commercial Aviation   Nov 21, 2017
How often are you required to do something so quickly in your cockpit that you have no time to read your checklist, consult the crew or think? During my years as a U.S. Air Force pilot, I was fed a steady dose of what we called "bold-print" items in our checklists that had to be committed to memory.
In the civilian airplanes I've flown since, I've seen the "bold print" turned into "bold-faced" items, "boxed" items, "bracketed" items, "Phase 1" items, and even no immediate action items at all. The industry trend seems to be moving away from memorization items or at least reducing their number. But accident case studies tell us we need something to steer us in the right direction when things happen fast on the flight deck.
In 1979, as a student Air Force pilot I flew the sleek Northrop T-38 Talon. I can still remember the routine every morning. An instructor would survey the room, looking for an unsuspecting "stud" (we were not allowed to call ourselves students).
And then he'd pounce: "Lieutenant Albright, right after reaching decision speed on takeoff, you get a left engine fire light with all the indications you would expect. Tower says you are trailing flames and smoke. What will you do?"
At this point I was expected to stand at attention and rattle off the bold-print items, verbatim, assertively and without hesitation. "Sir, throttles: max. Flaps: 60%. External store: Jettison if necessary. Attain airspeed above SETOS, 10 kt. desired."
Had I missed any word, gotten any of them out of order, or even misused the SETOS (single-engine takeoff speed) acronym, I would be taken off the flight schedule for additional ground training. This ritual was called "stand-up" because we were expected to stand up, at attention, in front of our squadron mates and be put on the spot for some artificial stress.
We were quizzed daily on the memory items in both written and oral form. Failing the quiz was noted on our records, so we took it all very seriously. But the stand-up ritual paid dividends. During my last cross country T-38 sortie of the program, I got that fire light right at decision speed while taking off from NAS Point Mugu, near Ventura, California. I executed the bold print automatically. The fire light, fortunately, extinguished.
Old School vs. New School
That was the Air Force way back then: Know your bold-print immediate actions cold, become automatic in an emergency, and never have to face a moment of panic in a cockpit while strapped into an ejection seat. Then along came the F-15 Eagle, with no bold-print items at all. With its arrival, there began the memory items versus no memory items debate, something we civilians wrestle with as well.
In the early days of passenger-carrying jets, most manufacturers seemed to have agreed with the military: Flying a high-speed jet is risky business and pilots needed to have ice water in their veins. Back then, memory items were de rigueur in any jet cockpit, with or without an ejection seat. But sampling a variety of current business and commercial aviation jets reveals an assortment of philosophies.
Dassault, for example, prescribes three phases of actions in emergency procedures. A "Phase 1" procedure "specifies immediate action to be accomplished from memory, without need for reference to the checklist." Bombardier, as a second example, says procedures "concerned with foreseeable but unusual situations in which immediate and precise crew action, as indicated by the items within the 'boxed' area at the beginning of each procedure, will substantially reduce the risk of disaster."
Most manufacturers seem to favor memory items denoted by a box, brackets or other typographical methods. In some cases, the memory items are concise steps and easily remembered. In many cases, however, the memory items include decision points and alternate procedures. The memorization process becomes complicated. Individual operators may also add or subtract from the hodgepodge of memory items.
There is another philosophy, which appears to be inspired by the F-15 example, wherein pilots are expected to analyze every situation and come up with the correct actions in a timely manner. Gulfstream seems to favor this philosophy in its newer models. You won't find any mention of memory items in its Airplane Flight Manuals (AFMs), a fact noted by the FAA in the Flight Standardization Board Report for the Gulfstream GIV-X (G350/G450), GV, GV-SP (G500/G550): "There are no memory items in the AFM for the GIV-X, GV or the GV-SP."
So, which philosophy is best? Is there one? Let's look at two engine shutdown examples to see just how badly things can get when the immediate actions are executed incorrectly. The Aviation Safety Network lists 17 incidents in which pilots of airline, military transport or business aircraft shut down the wrong engine in response to an engine indication, usually resulting in the loss of the aircraft and quite often a loss of life.
Stressed Errors
The most-notable recent example occurred to a TransAsia Airways ATR 72 aircraft departing Taipei Songshan Airport (RCSS), Taiwan on Feb. 4, 2015. The accident was made infamous because it was captured on video by an automobile dashboard camera. The public was alarmed that a professional aircrew could shut down the wrong engine, destroying the aircraft and killing 43 of the 58 persons on board.
The airline's SOPs for "Eng 1(2) Flameout at Takeoff" in the ATR 72-212A includes 22 lines of procedures but fails to remind the pilot to identify the failed engine. The aircraft's Engine Warning Display, however, provides excellent cues for identifying which engine has failed as well as presenting the checklist procedure.
A faulty solder joint between a torque sensor and an auto-feather system caused the No. 2 engine to automatically feather. The autopilot automatically and correctly applied corrective control inputs, but the pilot flying (PF) disconnected the autopilot and retarded the No. 1 power lever. The pilot monitoring (PM) called out the correct throttle and momentarily questioned the PF's initial actions but did not follow through. The crew shut down the incorrect engine before realizing the error, and the PF failed to keep the aircraft from stalling and rolling into a knife-edge.
The PF was noted for being a nervous pilot and had a track record of failing to properly execute emergency procedures. It is unclear if he had the correct procedures memorized, only that he failed to correctly execute them. This was a case where failed simulator checkride results could have predicted actual aircraft performance. However, there are many cases in which a pilot's simulator performance was completely satisfactory, but under stress in-flight, actual cockpit performance fell tragically short. Simulated emergency procedures can produce real stress, but this is often tempered by the realization there is no real danger to life or property. When faced with the real stress of an actual aircraft emergency, aircrews can panic and fail to adhere to standard operating procedures.
In 1989, a British Midland Airways Boeing 737 crew was faced with a left-engine compressor stall during an approach to East Midlands Airport (EGNX), England, which caused the aircraft to vibrate and introduced the smell of fire through the air-conditioning system. The "Engine Fire, Severe Damage or Separation" procedure required initial actions be made from memory, without reference to a checklist.
Acesse o artigo no link abaixo:
https://mail.yahoo.com/neo/b/message?sMid=26&fid=Inbox&fidx=1&sort=date&order=down&startMid=25&filterBy=&ac=orHBNoYV.aWzhEFg1D__0Od.yP4-&.rand=134209295&midIndex=1&mid=ACTP2goAAD0OWjLKUwJ06GSd2Ho&fromId=&blockimages=0
---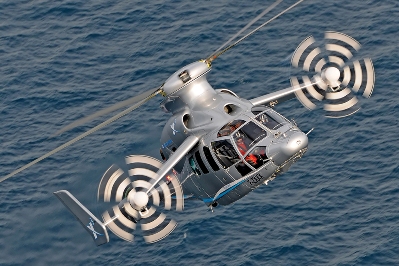 How The Helicopter Has Developed
Getting from idea to reality took far longer for the helicopter than for the fixed-wing aircraft
Graham Warwick | Aviation Week & Space Technology      Jun 17, 2016
Efforts to develop what became the helicopter began long before those that led to the airplane and continued well after the Wright brothers achieved powered, controlled and sustained flight of a fixed-wing aircraft. It would take another three decades to arrive at a practical helicopter, but once developed, the idea was quickly embraced, entering military and commercial service within 10 years.
The helicopter, with its ability to take off and land in small spaces, and hover and maneuver at low speed, has become indispensable. But its pioneers might be disappointed with how narrowly the helicopter is used because of speed and range limitations and safety and noise concerns. Much research has been expended over decades on these issues, but true progress has been recent.
VERTICAL PIONEERING
Europe was the hotbed of rotorcraft invention through the first decades of the 20th century. France in 1907 saw not one but two landmark flights: In September, the Gyroplane No. I, a quadrotor built by brothers Jacques and Louis Breguet, lifted its pilot 2 ft. into the air for a minute. But it was unstable and uncontrollable and steadied by four men on the ground, so it is considered the first manned but tethered flight. What is considered the first manned free flight, albeit brief, came in November, when Paul Cornu's tandem-rotor helicopter lifted its pilot to 1 ft. for 20 sec.
Pioneering flights followed thick and fast, not all of them in Europe. In the U.S., Russian refugee George de Bothezat built an experimental quadrotor for the Army. The H1 first flew in December 1922, and went on to carry passengers, but it was complex and hard to control and was scrapped. Also in 1922 Emile Berliner, a German immigrant and inventor of the gramophone record, modified a Nieuport biplane with twin wing-mounted rotors that could tilt slightly to control yaw. This aircraft could hover and fly forward, but had poor roll control and performance.
But the breakthroughs continued in Europe. Working in France, Argentine marquis Raul Pateras Pescara developed a coaxial-rotor helicopter, its twin rotors each having four biplane blades with wing warping for cyclic control. The Model 2 hovered in 1922, and the improved Model 3 set a distance record of 738 meters (2,400 ft.) in 1924. Frenchman Etienne Oehmichen's helicopter No. 2 had four rotors for lift, six propellers for stability and control and two for propulsion. First flown in 1922, this aircraft completed the first 1-km (0.6-mi.) closed-circuit helicopter flight in 1924.
COMPETING CONFIGURATIONS
Twenty years after the Wright brothers had first flown their Flyer II in a complete circle, demonstrating their mastery of stability and control, the helicopter was still far from a practical machine. World War I had accelerated development of the airplane; by 1924, airmail and airline services were established and the surviving Douglas World Cruisers had circumnavigated the globe.
Helicopter pioneers were still trying to find a successful configuration with sufficient lift for vertical flight on the power available, with the stability and control needed for prolonged flight. The Breguet Gyroplane had four rotors, each with four biplane blades, Cornu used tandem rotors, Berliner transverse, and Pescara coaxial biplane rotors.
In 1925, Dutchman Albert Gillis Von Baumhauer designed a helicopter with a single main rotor, two slender aerodynamically effective blades, collective and cyclic control via a swashplate and an anti-torque tail rotor powered by its own engine. It flew numerous times, but was destroyed in 1930 when a blade separated due to fatigue failure of a hinge bolt. Lacking funds, it was not rebuilt.
Italian aeronautical engineer Corradino D'Ascanio in 1930 built the D'AT3, a coaxial-rotor helicopter that used three small propellers for roll, pitch and yaw control. Rotor control was by servo tabs on the blades-—a technique used later by Charles Kaman. In the lean years after World War II, D'Ascanio went on to design the Vespa scooter for Piaggio before designing helicopters for Agusta.
Another early attempt that approached practicality was the 1-EA built by the Soviet Union's TsAGI aerohydrodynamic institute. Flown in 1932, this had a single four-blade main rotor and pairs of small propellers on both nose and tail for anti-torque control. The 1-EA had two rotary engines and good performance, setting an unofficial altitude record in 1932, but poor control.
Soviet-Georgia-born engineer Nicolas Florine, working in Belgium, designed the first successful tandem-rotor helicopter—a configuration later perfected by Frank Piasecki. In Florine's design, both rotors turned in the same direction, and torque reaction was countered by tilting the rotor disks in opposite directions. Florine's second helicopter flew in 1933 and set modest flight endurance and altitude records.
AUTOGYRO'S BRIEF REIGN
By the mid-1930s, the practical helicopter was tantalizingly close. But another type of rotorcraft had already in been in service for almost a decade—the autogyro. This used air flowing through an unpowered rotor to turn the blades and generate lift in forward flight—a phenomenon called autorotation that had first been demonstrated by Pescara.
The autogyro could take off and land in a short distance, but not hover. Nevertheless its development pioneered many of the breakthroughs that ultimately led to the practical helicopter. The autogyro was invented by Spanish engineer Juan de la Cierva, whose fourth design, the C.4, was the first to fly, in 1923. The improved C.6, based on an Avro 504K fuselage, followed in 1924, and its success led to formation of Cierva Autogiro Co. in the U.K. to develop and produce the machines.
His breakthrough was development of the flapping blade hinge. This overcame a fundamental problem with rotors in forward flight: The blade on the advancing side sees rotor speed plus airspeed and generates more lift, while the blade on the retreating sides sees rotor speed minus airspeed and generates less lift.
In early designs, this dissymmetry of lift caused an unbalanced rolling moment as soon as the rotorcraft started flying forward. Cierva added a hinge at the rotor hub that allowed the advancing blade to flap upward, reducing its angle of attack and lift, while the retreating blade flapped downward, increasing its lift. The flapping hinge balanced the rotor, and was a key to enabling practical helicopters.
In 1929, Harold Pitcairn acquired the rights to Cierva's designs and the Pitcairn-Cierva Autogiro Co.—later the Autogiro Co. of America—began developing and producing aircraft in the U.S. Kellett Autogiro Corp. acquired a license from Pitcairn and autogyro production accelerated, laying the foundation for today's rotorcraft industry. Cierva was killed in an airliner crash in 1936, the year the first practical helicopter flew, but roughly 500 autogyros were produced through 1945, when the helicopter's arrival essentially ended the autogyro's reign.
A NEW BREED
Although the ability to spin up the rotor on the ground to enable a "jump" takeoff was added to later autogyros, notably Austrian Raoul Hafner's AR.III, their inability to hover doomed them once a workable helicopter emerged. And by the mid-1930s most of the pieces were in place. Cierva had developed the articulated rotor. Hafner, in the AR.III flown in 1935, introduced the modern swashplate—a device that converted control inputs in a fixed frame into blade pitch commands in a rotating frame.
The coaxial-rotor Gyroplane Laboratoire designed by Louis Breguet and flown in June 1935 was perhaps first, but was quickly overshadowed when German engineer Heinrich Focke's F.61 made its first flight in June 1936. With its stability, control and performance, the transverse twin-rotor F.61 is considered the first functional helicopter. The aircraft made its first autorotation landing in 1937, a capability Focke—and all subsequent designers—saw as a crucial safety feature of the helicopter.
​Focke-Achgelis & Co. went on to produce the larger transverse-rotor Fa.223 Drache, but credit for the first series-production helicopter was to go to Germany's Anton Flettner in 1942 with the Fl.282 Kolibri. This had an entirely different configuration, dubbed the synchropter, with intermeshing rotors, first flown in 1939 with the Fl.265 and later used by both Kellett and Kaman.
While Germany had taken a lead, the progenitor of the modern helicopter is recognized as being Igor Sikorsky's VS-300. In the early 1900s, Sikorsky had experimented unsuccessfully with a coaxial-rotor helicopter but abandoned this to design large fixed-wing aircraft, first in Russia then in the U.S. after emigrating in 1919. The VS-300 first flew untethered in May 1940, but in December 1941 took to the air in its final configuration: single main rotor with cyclic control and a single tail rotor. The modern helicopter was born.
Developments came thick and fast. The VS-300 led quickly to the Sikorsky R-4, the first helicopter produced in significant numbers (131 were built) and the first to enter service with the U.S. military, in 1942. In 1943, Arthur Young flew a two-bladed rotor with a stabilizer bar that acted as a mechanical gyroscope, partially controlling the rotor and stabilizing the helicopter. This led to the Bell 47, which in 1946 became the first helicopter to receive civil certification.
BIRTH OF AN INDUSTRY
The second helicopter to fly in the U.S. was Piasecki's single-main-rotor PV-2, in 1943, but he achieved fame developing the tandem-rotor transport helicopter, beginning with the HRP Rescuer first flown in 1945 and leading to the Boeing CH-47 Chinook, still in production 55 years later. Kaman flew his intermeshing-rotor K-125, ancestor of today's K-MAX, in 1947. Stanley Hiller developed a control system that made his helicopters easy to fly, leading in 1948 to the UH-12.
The industry spread rapidly. In the Soviet Union, Nikolai Kamov's first helicopter, the Ka-8, first flew in 1947, introducing the design bureau's signature coaxial-rotor configuration. But the first helicopter to enter series production there was Mikhail Mil's single-main-rotor Mi-1, first flown in 1948. Today the two design bureaux are part of Russian Helicopters.
In postwar Europe, French state aircraft manufacturers began helicopter development, SNCASO flying the SO1100 Ariel I in 1949, its rotor powered by compressed-air tipjets. This led to France's first production helicopter, the army's SO1121 Djinn. SNCASE, meanwhile, flew the SE3110 in 1950, leading to the Alouette family.  The companies were merged to form first Sud Aviation, then Aerospatiale, which joined with Germany's MBB in 1992 to create Eurocopter, now Airbus Helicopters.
In the U.K., Cierva and Hafner started a postwar rotorcraft industry that grew to encompass Bristol, Fairey, Saunders-Roe and Westland, but which was consolidated in 1960 around Westland, by then building Sikorsky helicopters under license. In 2000, Westland merged with Italy's Agusta, which had entered the industry in 1952 by building Bell helicopters under license. They formed AgustaWestland, now Leonardo-Finmeccanica's helicopters division.
BIGGER, BETTER . . . 
Helicopters developed rapidly in capability after World War II, helped by the turbine engine with its higher power-to-weight ratio than the piston engine. The first turbine-powered helicopter to fly, in 1951, was Kaman's XHTK-1, with a Boeing 502 turboshaft. A modified HTK-1 became the first twin-turbine helicopter in 1954. (The HTK-1 was also the first to fly on electric power and unmanned.)
But the first turbine-powered helicopter to enter production was Sud Aviation's SE3130 Alouette II, powered by a Turbomeca Artouste. First flown in 1955, the helicopter quickly smashed the altitude record and accomplished two noted high-altitude rescues while still in development. The first turbine helicopter to enter production in the U.S. was the Bell 204, better known as the UH-1 "Huey."
As performance improved, so did size. First flown in 1961, the tandem-rotor CH-47A Chinook had a maximum takeoff weight of 33,000 lb. and a payload of 10,000 lb. Today's CH-47F weighs 50,000 lb. with a 24,000-lb. payload. Sikorsky's single-rotor CH-53A weighed in at 35,000 lb. but in 1968 set a record by lifting off at 51,900 lb., including a 28,500-lb. payload, a record—for a non-Soviet helicopter, that is.
The largest helicopter ever built, Mil's transverse-rotor V-12, flew in 1968. With a maximum takeoff weight of 231,484 lb. and payload of 88,000 lb., the four-turbine helicopter had the same cargo-compartment dimensions as the Antonov An-22 airlifter so that it could rapidly deploy strategic ballistic missiles. The V-12 was never produced, so the modest-by-comparison Mil Mi-26 became the largest helicopter to enter series manufacture. First flown in 1977, the Mi-26 weighs 123,450 lb. with a 44,000-lb. payload.
 . . . BUT NOT FASTER
While most aspects of performance have improved dramatically over the 75 years since Sikorsky ushered in the modern helicopter, one has not changed much: speed. Fast for a conventional helicopter is 160 kt. Because of the retreating-blade stalling and the advancing-blade going supersonic, rotors do not like flying edgewise at higher speeds.
But there have been repeated attempts in that time to make helicopters faster, and some of them are making a comeback. One of these is to compound the helicopter by adding a wing for lift and propulsion for thrust. This offloads the rotor of the need to produce both lift and thrust to go faster, and delays retreating-blade stall to higher speeds.
The first attempts involved brute force. The Bell 533 High Performance Helicopter was an early Huey prototype fitted with a wing and two jet engines. Ultimately propelled by a pair of 3,300-lb.-thrust Pratt & Whitney J60s mounted on the tips of a stub wing, the 533 reached 274.6 kt. in 1962. Built to test a rigid, hingeless rotor designed for high speed, Lockheed's XH-51 reached 263 kt. the same year, fitted with a wing and single 2,500-lb.-thrust J60.
The XH-51 led to the U.S. Army's Lockheed AH-56 Cheyenne attack helicopter, which first flew in 1967 and reached 212 kt. on a wing and the power of a single 3,925-shp General Electric T64 turboshaft driving both the rigid rotor and a pusher propeller on the tail. The Cheyenne was canceled and replaced by the conventional, 150-kt.-plus Hughes (later McDonnell Douglas and now Boeing) AH-64 Apache.
TRYING AGAIN
Airbus resurrected the compound helicopter when it flew its experimental X3 to 263 kt. in 2013. A refined version is to fly in 2019 under the European Clean Sky research program's LifeRCraft technology demonstration. Airbus's hybrid-helicopter interpretation of the compound has twin turboshafts driving both the rotor and, via shafts running through the wing, variable-pitch propellers at the tips. LifeRCraft is expected to lead to a production high-speed helicopter in the mid-2020s. 
Two other avenues of high-speed rotorcraft research have borne fruit. One traces back to the Sikorsky XH-59A Advancing Blade Concept. This reached 263 kt. in 1973. It was fast, but noisy, shaky and complex to fly, needing two pilots to control four engines: two turboshafts driving the coaxial rigid rotors and two turbojets for propulsion.
In 2008, Sikorsky revisited the concept, applying the latest in blade and airframe structures, and flight and vibration control to cure the XH-51's vices and unlock its potential to combine high speed with the helicopter's low-speed agility. The small X2 technology demonstrator reached 260 kt. in 2010. Sikorsky is now flight testing the 240-kt. S-97 Raider light tactical helicopter and, with Boeing, building the 250-kt. SB-1 Defiant medium-lift demonstrator for the U.S. Army, to fly in 2017.
The other avenue was the tiltrotor. First to fly was the Transcendental 1-G, in 1954, but it never made a complete transition to wingborne flight. Instead, the Bell XV-3, flown in 1955, made the first conversions between helicopter and airplane mode. This led to the highly successful Bell XV-15, first flown in 1977, which reached a speed of 300 kt. and paved the way for the 270-kt. Bell Boeing V-22 Osprey, which in 2007 became the first tiltrotor to enter service.
Development of a civil tiltrotor was begun by Bell in 1998 and ultimately taken over by partner Agusta in 2011. After development delays and difficulties, the nine-passenger, 275-kt. AW609 is now planned to be certificated in early 2018. Bell, meanwhile, is building its next tiltrotor, the 280-kt. V-280 Valor medium-lift demonstrator for the U.S. Army, which is planned to fly in 2017.
The service has not decided whether to buy a high-speed rotorcraft-—compound, tiltrotor or some other configuration—but for the first time since Sikorsky flew the VS-300 there is a real prospect that the helicopter's gains in performance and sophistication over the past 75 years will at last be joined by a long-sought increase in speed and range. 
Acesse o artigo no link abaixo:
https://mail.yahoo.com/neo/b/message?sMid=25&fid=Inbox&fidx=1&sort=date&order=down&startMid=25&filterBy=&ac=orHBNoYV.aWzhEFg1D__0Od.yP4-&.rand=134209295&midIndex=0&mid=ACTP2goAAD13WjLMpw4pAECK3mU&fromId=&blockimages=0
---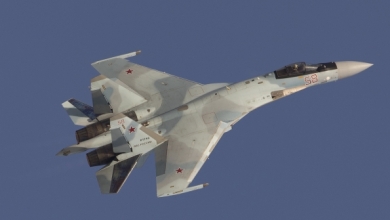 Russian Fighters Test U.S. Boundaries In Skies Over Syria
Lt. Col. "Ox," a U.S. Air Force F-22 Raptor pilot and commander of the 95th Expeditionary Fighter Squadron assigned to Al Dhafra air base, UAE, said his pilots see unexpected, potentially threatening movement from Russian fighters flying over Iraq and Syria with growing regularity. The pilots have had numerous close calls in the past few weeks, with Russian aircraft frequently flying within weapons range of coalition ground troops, Ox said.
The Russians fighters—primarily Sukhoi Su-30s, Su-35s, Su-27 Flankers and Su-17 Fitters—have not made moves to attack U.S. or coalition forces, but their proximity to the ground troops is threatening, said Ox, who requested partial anonymity to discuss sensitive operations. Russian fighters regularly fly within range of coalition ground forces for twenty or thirty minutes at a time, he added.
For Ox and his pilots, it's often tough to tell whether the Russian aircraft are deliberately testing their boundaries, or if such events are just honest mistakes. But as ground forces squeeze ISIS into a smaller and smaller area, these "uncomfortable" incidents are becoming more frequent, he said.
"We have to use our judgment to figure out, is this somebody getting close to attack our guys? Or is this somebody that is just flying a wide pattern?" Ox said. "You don't know if they are doing this to test us, to see what our response is, or if it's completely innocent. That's the call that we have to make every day."
Responding to these incidents is made even more challenging by the increasingly congested airspace, Ox said. The Raptor pilots must very quickly deconflict coalition forces in the area to make sure they have enough space to monitor the Russians and run interference if need be. 
Potentially threatening aircraft are often close enough to see visually, but the busy airspace makes identifying their type and allegiance a challenge, Ox said. This is particularly difficult at night because the Raptors do not have the advanced electro-optical/infrared capability integrated into the F-35 or fourth-generation fighters via external pod.
"It's so crowded, the typical employment game plans, tactics that we use are happening at much longer ranges than the current fight," Ox said. "It really accelerates our timelines and puts us into very short decision times, especially as those platforms we are trying to identify get closer and closer to our defending point."
Once the Raptors have verified that the aircraft are non-coalition, the pilots must relay what they are seeing to tactical control, such as the airborne E-3 Sentry and the ground-based Combined Air Operations Center, coalition aircraft and ground troops. It is their responsibility to move the other aircraft in the area out of harm's way in case a confrontation occurs, Ox said. 
In this defensive counterair (DCA) role, the main advantage the Raptor brings is its advanced sensor suite and fusion capability. But where the F-15 Strike Eagles performing DCA in the region are able to send and receive critical battlefield information over Link 16, the tactical data link used by most Air Force aircraft, the F-22s do not have full Link 16 capability. This means the Raptors can receive data and imagery from other aircraft in the battlespace over Link 16, but cannot send the advanced picture the fifth-generation aircraft generates to the rest of the force.
Instead, the F-22 pilots must rely on traditional voice communication to describe what they are seeing, Ox said.
Once the air pace around the threatening aircraft is deconflicted, it becomes a waiting game. The Raptors are closely monitoring the Russian fighters for any sign of aggressive behavior, and are ready to act at the slightest hint of a confrontation.
The U.S. pilots sometimes ping the Russian aircraft over the emergency Guard frequency, but usually do not get a response.
"I couldn't tell if they are monitoring Guard like we are, I couldn't tell you if maybe they are hearing it and not responding," Ox said.
One factor that limits the Raptors' ability to effectively monitor the Russian fighters is lack of a helmet-mounted cueing system, which equips many other fighters such as the F-35. Such a capability would make DCA operations more effective, particularly in congested airspace, Ox noted. In current operations, Raptor pilots lose time looking back and forth between the visual airspace and the information on the displays.
"It's just that extra step, and now I'm having to look back outside and find this guy, and a lot of times I'm just looking where I last saw him instead of looking with the helmet and actually having some symbology that shows me exactly where he is," Ox said. "It would be great to be able to keep our eye on the guy that you are watching and having all that information that is already known to the jet be presented to you."
Since Ox's squadron arrived at Al Dhafra at the end of September, they have not had to run interference, which would likely involve buzzing non-coalition aircraft. But a few recent instances have been "right on the edge," Ox said.
"We don't typically do those headbutt-type operations very often… but we've been close as of late," Ox said.
Acesse o artigo no link abaixo:
http://aviationweek.com/defense/russian-fighters-test-us-boundaries-skies-over-syria
---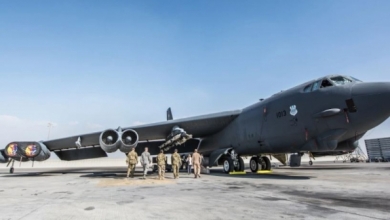 B-52s Fighting ISIS Soon Will Carry More Smart Bombs
Lara Seligman | Aerospace Daily & Defense Repor t     nov 16,2017

The Vietnam-era bomber that flies close-air-support, air interdiction and deliberate targeting missions in U.S. Central Command's area of responsibility today is not your grandfather's B-52, the airmen of the 69th Expeditionary Bomb Squadron (EBS) told Aviation Week during a visit here Nov. 6. The B-52s here came off the line in 1960 and 1961, but various avionics and weapon systems upgrades in recent years have allowed the aircraft to remain a critical contributor to the modern battlefield.
"How we operate as a crew, the interfaces we have with the avionics system, and the weapons themselves—it's almost completely different than it was just a few years ago," said Lt. Col. Paul Goosen, 69th EBS commander.
Sometime in the next few months, the 69th EBS will become the first B-52 squadron to complete a key upgrade of the aircraft's internal weapons bay, adding both precision and firepower to the fight against militants in the Middle East. The addition of the conventional rotary launcher (CRL) and Mil Std 1760 interface will allow the aircraft to carry smart weapons in the internal bay for the first time, enabling it to drop eight additional smart bombs, Goosen said.
The upgrade is a matter of simply changing out the existing three-fingered bomb rack for a yoke in the front and aft of the bay that will connect to the CRL, a process that only takes a few hours per aircraft, Goosen explained. Some of the B-52s here are currently going through the upgrade, and the entire squadron is expected to complete the modification in the next few months.
The change will also allow the B-52s at Al Udeid to drop Lockheed Martin's AGM-158Joint Air-to-Surface Standoff Missile (Jassm), an advanced long-range, radar-evading cruise missile, from the internal weapons bay.
In addition to smart weapons, the B-52s still employ unguided "dumb bombs" such as the Mk. 82 for terrain denial purposes, such as collapsing mountain passes in Afghanistan, Goosen said.
But thanks to avionics and digital upgrades, the B-52 is more than just a bomb truck. The biggest change in recent years is the Combat Network Communications Technology (Conect) program, which brought the B-52's avionics into the digital age. Under the Conect upgrade, the B-52s received new computers and full-color, moving-map displays, key data links, and an advanced wideband satellite terminal. Conect enables the B-52 to record images and video of the battlespace, and transmit that data to ground troops.
This upgrade, combined with the advanced targeting pod that the B-52s have been using since 2006, allow the aircraft to provide commanders critical intelligence, surveillance and reconnaissance (ISR) support in addition to firepower, Goosen said.
Today, the bombers are a crucial asset both for ISR and target development. The squadron will often fly over an area ahead of ground troops to surveil the battlefield and report back to commanders, Goosen said. The aircraft is also slated to get Link 16, the tactical data link used by most U.S. Air Force and coalition fighters, which will provide additional capability.
"A picture is worth a thousand words, and a moving infrared video is worth a thousand pictures," Goosen said. "It really brought us into the 21st century in terms of the fighting capability of modern aircraft."
Acesse o artigo no link abaixo:
http://aviationweek.com/defense/b-52s-fighting-isis-soon-will-carry-more-smart-bombs
---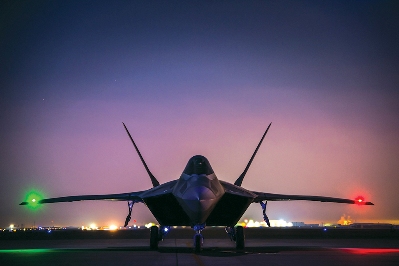 How F-22 Is Deconflicting U.S.-Russia Operations Over Syria
---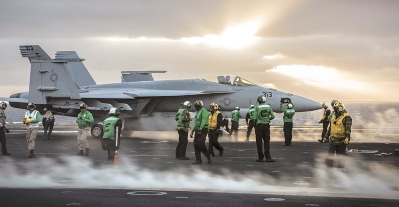 In A Fighter Aircraft, Breathing Is No Easy Feat
Developing better methods of monitoring oxygen is key to preventing hypoxia-like cockpit episodes
Flying at 40,000 ft., the last thing a fighter pilot wants to be thinking about is the air he or she is breathing. But at the altitudes most fighters fly, getting sufficient clean oxygen to the crewmembers is a complex technological feat.  
The human body is not designed to survive at extreme altitudes, where thinning air makes breathing a struggle. Modern technology allows fighter pilots to fly as high as 50,000 ft., but not without some risk of a dangerous "physiological episode" (PE), where a change in oxygen flow, cabin pressure or breathing rate can lead to symptoms ranging from tingling fingers to total blackout.
Incidents of PEs are on the rise across the U.S. Air Force and Navy. The surge in these potentially fatal cockpit incidents in the Lockheed Martin F-35A, Boeing/BAE Systems T-45 Goshawk trainer and Boeing F/A-18 Hornet fleets has led the services to take a careful look at the various complex systems involved in keeping pilots breathing during flight.
The earliest method for providing oxygen to military aircrew was to store gaseous oxygen (GOX) at high pressure in metal cylinders or bottles. Over time, the military began using liquid oxygen (LOX) systems, which allow for more oxygen to be stored in a smaller container.
Fear Of Losing Oxygen Puts U.S. Fighter Pilots On Edge
The main drawback of both GOX and LOX systems is the amount of oxygen that can be carried on an aircraft, limiting mission duration and flexibility. LOX is also extremely volatile and has a complex logistics tail. Today, GOX and LOX have been replaced in most newer fighters by a system that generates oxygen continuously during flight, called the Onboard Oxygen Generation System (OBOGS).
While the OBOGS revolutionized the way breathable air is provided to military aircrew, it also introduced a new set of problems. The OBOGS cycle typically begins at the engine and flows through various devices before it reaches the pilot, leaving countless opportunities for contaminants—such as a toxin or excess moisture—to enter the airflow.
In the Goshawk and Hornet, for example, the bleed air from the compressor section of the engine flows through a cooling heat exchanger and enters the Cobham-built OBOGS (in the F-35A, the OBOGS is built by 
Honeywell
). There, it first passes through a heater, particulate filter and pressure reducer. The air is then directed through a zeolite material in molecular sieve beds inside two identical canisters. The sieve bed absorbs nitrogen, passing the concentrated oxygen to a mixing plenum and then to the pilot's regulator and mask. While one canister is generating oxygen, the other is being purged of the nitrogen absorbed by its sieve bed.  
The ability of the OBOGS to produce usable oxygen depends on clean, dry air delivered at the right pressure and volume, flowing into the system. Moisture is a particular problem; due to the sieve bed's high affinity for water, any contaminants trapped there could be exchanged for moisture and then released from the OBOGS into aircrew breathing air. One solution is to install a water separator in the OBOGS bleed-air line to filter out any moisture from the airflow.
There is also the potential for a toxin such as carbon monoxide to enter the system via the flight line.
The OBOGS was an early suspect in the Pentagon's investigation into the recent rise in PEs. But so far, neither the Air Force nor the Navy has found evidence to suggest that a problem with the OBOGS itself is causing the spike. In the F-35A, the Air Force believes the life-support system may be causing restricted breathing. In the F/A-18 and EA-18Gcommunities, the Navy believes the issue lies with the environmental control system, which provides thermal control, cabin pressurization, avionics cooling and air supply through various "pipes" throughout the aircraft (including the OBOGS). In the T-45, the latest thinking is that the aircraft is not producing sufficient oxygen flow throughout the system.
Still, monitoring the quality and quantity of air flowing into and out of the pilot through the OBOGS and the greater life-support system will be key to identifying and preventing these episodes. 
The services already have various methods of measuring breathing-gas pressure and oxygen content in the air that comes off the OBOGS—for instance, the upgraded CRU-123 oxygen-monitoring system being installed in the T-45 fleet. The Pentagon is also considering different options to monitor the pressure and oxygen levels of air in the cockpit. However, there is currently no way to monitor the air that is actually entering and exiting the pilot's body. 
Cobham believes it has a solution. The company's Aircrew Mounted Physiological Sensing System (AMPSS) monitors a pilot's inhalation and exhalation throughout flight, according to Rob Schaeffer, Cobham's product director for environmental systems. The AMPSS is made up of two separate modules, one on the inhale side and one on the exhale side, that monitor the airflow entering and exiting a pilot's body. The sensors assess that air for changes in pressure, humidity, temperature, oxygen concentration, flow rate, carbon dioxide—anything that might cause dangerous hypoxia-like symptoms.
The company earlier this year delivered eight inhalation sensor blocks to the U.S. Air Force School of Aerospace Medicine at Wright-Patterson AFB, Ohio, for testing and was set to deliver eight exhalation blocks to the service by the end of September, Schaeffer told Aviation Week that month. Cobham hopes the AMPSS will help the Pentagon collect data needed to identify the root cause of the PEs.
The next phase of development will focus on building a warning feature to alert the pilot of dangerously high or low oxygen levels and tell him or her to take manual corrective action, Schaeffer says. The warning method could be a message on the head-up display, a vibration on the wrist or some other alert.
But the company is carefully considering how much the pilot really needs to know about his or her breathing conditions. A danger alert could cause a pilot to panic unnecessarily over a small change in oxygen concentration or cabin pressure.
"The big question would be if a pilot was able to see the data that was being collected real-time, what would he or she do with that data? Probably nothing, because he or she is not a doctor," Schaeffer says. "You don't need to panic somebody who is already under stress."
Cobham is looking to include a mitigation capability that automatically adjusts the oxygen concentration being fed to the pilot based on data the AMPSS is providing, he says.
The ultimate goal is to build a next-generation, complete life-support system that will predict and preempt the onset of hypoxia-like symptoms.
Acesse o artigo no link abaixo:
http://aviationweek.com/search/results/In%20A%20Fighter%20Aircraft%2C%20Breathing%20Is%20No%20Easy%20Feat
---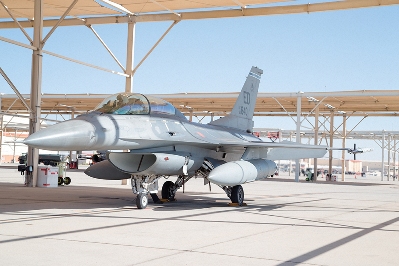 U.S. Air Force Completes Integrated Collision Avoidance Tests
U.S. Air Force tests world's first integrated air and ground collision avoidance system
Our Lockheed Martin F-16 is hurtling toward a mountain valley, peaks looming closer on either side. Suddenly, as if from nowhere, another F-16 powers into the gap from the othe
r direction, on a collision course.
With the fast-approaching F-16 a barely visible dot in the sky, warning chevrons appear at the top and bottom of the head-up display. Seconds from impact, the chevrons come together, and the aircraft's automated collision avoidance system triggers a fly-up escape maneuver. Rolling abruptly right, we enter a 5g pull to steer clear of the other aircraft.
But then, with the mountainside looming, something else remarkable happens. The system is simultaneously aware of the terrain and, with control already relinquished back to the pilot, we are steered onto a path to safety over the shoulder of the peak. The other F-16 meanwhile executes a similar avoidance maneuver, the two systems having cooperatively agreed on the best escape paths for both aircraft.
In the space of just a few seconds I have experienced firsthand the ultimate test of an automated, integrated system that avoids collisions both in the air and with the ground. To the U.S. Air Force and industry team that has painstakingly pioneered this capability under the long-running Automatic Collision Avoidance Technology (ACAT) program, the test through the mountain pass is the definitive demonstration of the world's first all-aspect protection system for combat aircraft.
Development of Auto-ICAS (Automatic Integrated Collision Avoidance System) is the culmination of a three-phase effort spanning almost three decades to prevent fighter/attack-aircraft mishaps from controlled flight into terrain (CFIT) and midair collisions. These include crashes caused by G-induced loss of consciousness (G-LOC), spatial disorientation, target fixation, distraction and task saturation. According to the Air Force Research Laboratory (AFRL), 72% of historical Air Force F-16 operational losses since the 1970s would have been preventable with Auto-ICAS, some 24% of which were midair, with the balance a combination of CFIT, G-LOC and spatial disorientation.
Although these CFIT cases add up to less than half of losses not related to engine failure, they account for 75% of pilot fatalities, says Capt. Drew Petry, deputy chief of AFRL's Control Systems Branch. "If you have an engine failure, you have time to eject, but on a CFIT you do not."
The real-life figures back this assertion. The all-around protection provided by Auto-ICAS requires a combination of the Automatic Ground-Collision Avoidance System (Auto-GCAS), introduced into service on Air Force F-16 Block 40/50s in 2014, and the Automatic Air Collision Avoidance System (Auto-ACAS), which was flight tested the same year. Phase 1 of ACAT covered development, testing and deployment of Auto-GCAS, while Phase 2 focused on Auto-ACAS. The current third phase covers testing of Auto-ICAS.
Since entering service three years ago, Auto-GCAS has saved seven pilots. Compared to 2000-14, when 19 F-16s and 16 pilots were lost due to CFIT accidents, there have been no Auto-GCAS-preventable losses to ground collisions, G-LOC or disorientation since the system was introduced. AFRL, together with its collision avoidance development partners at the Office of the Secretary of Defense, NASA, Air Combat Command, the Air Force Test Center and Lockheed Martin, predict substantial savings of both pilots and aircraft if the integrated system is installed in the F-16 and Lockheed Martin F-35 fleets. Through 2040, the analysis forecasts a combined tally of 40 pilots and 57 aircraft worth $6.73 billion will be saved.
The ground-collision system, which Aviation Week flew during testing in 2010 (AW&ST Aug. 2, 2010, p. 55), continuously compares the aircraft's trajectory for the next 5 sec. against a ground profile generated from onboard digital terrain elevation data. If the predicted trajectory touches the terrain and the system calculates the aircraft is in imminent danger of collision, it executes a last-minute automatic fly-up recovery maneuver. 
The air-collision system, which was flight tested in 2014 (AW&ST Dec. 1-8, 2014, p. 55), uses a data link to send information between aircraft and—at the last instant—coordinates avoidance maneuvers to prevent a collision. In keeping with the "do no harm, do not impede operations, avoid collisions," mantra of the ACAT program, the flight tests proved Auto-ACAS functions nuisance-free in all aspects of fighter air combat maneuvering. In addition, an Auto-ACAS-configured aircraft can use radar to avoid collisions with noncooperative aircraft.
Following a preliminary Auto-ICAS proof-of-concept evaluation by the Air Force Test Pilots School in 2015, a team at Edwards AFB, California, has been working since 2016 to ensure the ground and air collision-avoidance functions mesh seamlessly together. The main program goals for Auto-ICAS are for the ground-collision function to always have priority over the air-collision system. In addition, the Auto-ACAS must be "ground-aware," meaning that at low altitudes it must select maneuvers that pull away from the ground as well as inhibit avoidance activations that could then force the Auto-GCAS into action (see page 54). "We do not want to turn it away from another F-16 and then turn it into the ground," says Lockheed Martin ACAT program manager Ed Griffin.
With Auto-ICAS flight testing close to wrapping up, Aviation Week was invited to participate in a two-ship integrated auto-collision-avoidance cooperative mission to collect additional data, as well as demonstrate a variety of Auto-ICAS features. The aircraft I flew on, "Skull 1," was an F-16 Block 50 of the 416th Flight Test Sqdn., flown by Maj. Jameel Janjua, a Royal Canadian Air Force exchange officer and lead test pilot for the ACAT Fighter Risk Reduction Program. As the "shooter" aircraft, we would play the more dynamic role in interchanges with a "target" F-16, "Skull 2," flown by Air Force test pilot Maj. Brian Kelly, with AFRL ACAT expert Lt. Col. (ret.) Kevin Price as an observer.
"We have planned a composite collision-avoidance sortie to show you a little bit of everything," Janjua said as we sat down for the mission briefing. The first part was designed to recreate several collision scenarios, including head-on passes, to show how the Auto-ACAS would take control at an appropriate time with acceptable miss distances. The second phase would demonstrate Auto-ICAS performance near the ground, including the "graduation exercise" flights through a mountain valley. The final part would see us check for nuisances during aggressive basic fighter maneuvering (BFM) and formation rejoins, followed by some very low nap-of-the-Earth flying.
Safety for the higher-altitude testing was maintained by entering "exclusion zones" into the test software, which would restrict the system from triggering maneuvers in specific directions, depending on the individual test point. The Auto-ICAS algorithm, on the other hand, was unaware of these zones and so was still making decisions as if there were no restrictions in place.
As a further safety precaution, our aircraft would be separated by altitude offsets, in which the real aircraft are flying at different altitudes. However, the algorithm is tricked into believing both aircraft are at the same level and, in the event of activation, sends the digital representation of the aircraft up or down, depending on the best escape solution. "When testing near the ground, we increase the altitude split significantly and effectively have no exclusion zones. This allows the aircraft to maneuver where it wants," says 416th Flight Test Sqdn. Auto-ICAS project lead Charles Eger.
Following a lively takeoff at full military power, we performed G-awareness maneuvers and safety checks. These included toggling the paddle switch on the sidesticks in the front and back cockpits to ensure they would disengage any automatic maneuvers. Verifying functionality is critical before testing. "We are going to put the aircraft in a position where real aircraft could collide if the pilot does not recognize an impending collision and paddle to stop the system from activating or terminate an activation and maneuver away," says Janjua. 
Flying in fingertip formation with Skull 2, we then calibrated altitudes to make sure both the shooter and target barometric altitudes were within 10 ft. A seemingly mundane procedure, the calibration of altitudes is critical to the mission. "If I am 45 ft. low and he is 40 ft. high, then if you have a 60-ft. error, you are not going to 'collide' and the system knows it," says Janjua. "The Auto-ACAS will see the virtual aircraft will not collide and will just let you pass, so it is so crucial the two altitudes be verified and are the same. If you do not do those initial safety cards at the start, you are asking for danger," he adds.
Now it was time for our first tests, a series of automatic collision-avoidance maneuvers with very little altitude separation. For the first run at 20,000 ft. we began 4,000 ft. behind and 200 ft. below Skull 2, which was flying at 300 kt. We accelerated to 390 kt. and closed in while maintaining one wingspan separation. Believing we were at the same level as Skull 2, the Auto-ACAS activated, and we performed a bunt while the other F-16 pulled up. "We are trying to run one aircraft into another in the virtual world, and for whatever reason—and we are talking minuscule differences in altitude—the system thought it made more sense for this guy to go up and for us to go down," says Janjua.
The test provides system designers with quantitative data on whether activation occurred at the appropriate time, if it should have activated at all or whether the reaction was sufficiently aggressive or too early. Regardless, despite the altitude offset, Skull 2 seemed to loom alarmingly close as we closed in at 90 kt. "It is very eye-opening," agrees Janjua. "Even though you might be thinking, 'holy cow that was close,' you are still 200 ft. farther away than you should be. As a fighter pilot who has been flying for a long time, you do not usually see anyone else that close to you."
The next tests involved closing in on the target at 425 kt. and 20,000 ft. while banking 15 deg. left. This resulted in an activation for us to the left and for the target an activation to the right. We followed this by executing a second low-angle crossing encounter in which Skull 2 closed in on our aircraft, flying 200 ft. above us and decelerating as it banked 20 deg. to the left and crossed our virtual bow. On the first attempt, both aircraft violated the exclusion zones, so although the system activated, neither of us maneuvered. Two repeats of this run resulted in further activations, though only Skull 2's F-16 was triggered into a roll-and-pull to the right as, on both occasions, we violated the exclusion zone. 
We then descended below 5,000 ft. for the graduation exercise, the staged head-on collision scenario in the saddle between the two mountains—Garlock Peak to our left and Skull's Peak to the right. For safety reasons, being so close to the terrain, the altitude split between our aircraft was increased to 1,200 ft., even though in the virtual world the system thought we were at the same altitude. With the aircraft moving toward each other at 390 kt. calibrated airspeed, I watched as the chevrons appeared and closed in. Braced for the maneuver I was surprised when the chevrons appeared to touch but our F-16 flew on straight and level, while Skull 2 was activated into a climb.
But this is not necessarily surprising, says Janjua. In this mode, each aircraft creates and broadcasts three avoidance trajectories at any moment in time. It has nine options available, seven of which are roll-and-pull maneuvers at different bank angles, one is a bunt, and one is to maintain and do nothing at all. "Both aircraft do not always have to move. You can stop a collision happening with the minimum of effort, and 'maintain' is an option," he says.
Indeed, when we flew back into the saddle for a repeat of Test Card 13, the result was different. Both aircraft banked to the right and pulled 5g in a climbing turn. Skull's Peak loomed suddenly to our right, but the combined anti-collision system was instantly aware of the ground threat and kept us at a safe distance. "We saw a lot of ground as it skirted the peak and flew between the mountain and the other aircraft," says Janjua. "That is essentially what we are trying to do—we are trying to force the system to choose between the airplane and the ground, and the smart decision is that it will avoid both."
For our next test point, we again approached the saddle, this time to evaluate the response of the system while conducting a close-proximity overtake within the narrow confines of the valley. Beginning the run 4,500 ft. astern and 1,200 ft. below Skull 2, we accelerated to 390 kt. to prompt a system activation as we passed between the two mountains. This time, again with the system thinking we were at the same level in the virtual world, it commanded our aircraft to fly up.
In real life, however, our wingman was almost directly above us, so when the activation occurred, our F-16 was rapidly approaching Skull 2's belly. It seemed like another eye-popping moment, but Janjua—who is currently one of the Air Force's most experienced collision-avoidance test pilots—let the automatic maneuver run its course. Within seconds, he assumed control but pulled the paddle to deactivate the system only when the maneuver was completed.
"I heard the tone, which told me the aircraft was taking control and even though at any point I can [depress the] paddle, and even though our canopy was filled with airplane, I did not paddle until afterward," says Janjua. "The longest maneuver it can do is 4.5 sec., and if it had lasted that long we would have hit the other aircraft because we were less than 5 sec. from a collision. However, I know from experience, because we have flown it so many times in the simulator, that it is only going to give us about 1-2 sec. maneuver max, because that is all it needs to 'spoil' the collision."
Janjua therefore waited to hear the end of the tone, which meant all the data had been collected for this test point. He then rolled away from Skull 2 and paddled, as a precaution to prevent the one-in-a-million chance that a glitch in the system would activate another maneuver. "I'm paddling not because I'm terminating the previous maneuver, but because I want to prevent another maneuver. I don't expect it will ever do that, but we are so close, and that's why we say, 'paddle, terminate' for those points."
In some even more stressful situations closer to the ground, both horizontal and vertical chevrons will appear. "The horizontal chevrons represent an oncoming Auto-GCAS fly-up just as they do in the operational GCAS. ACAS chevrons come in vertically. If there is a situation where both the ground and another aircraft are close enough to you to be a threat, both sets would appear," says Eger. On our flight, even though we flew through the saddle, the maneuver was designed with enough clearance not to trigger the Auto-GCAS chevrons. "The fact that you did not see them, even after the Auto-ACAS activation, demonstrates that the integrated system kept you away from both the ground and the other aircraft," he adds. 
With fuel running low, we rendezvoused with "Ghost 66," a Boeing KC-135R flying at 20,000 ft. in a lazy orbit over the Lake Isabella area. As the three aircraft performed an impressive aerial ballet, I took in the scenery far below and allowed myself to relax for a few welcome moments. Then, with 3,500 lb. of fuel transferred to each F-16, we bid farewell to the tanker and hurried back toward the Mojave Desert for the next task.
We now switched gears to examine how prone the system is to nuisance activations during operationally representative basic fighter maneuvers and normal formation rejoins, even if the pilots are overaggressive or making errors. With the collision-avoidance system disabled but still sufficiently active to provide an audible warning in our headsets if an activation occurred, we began at 5,000 ft. with a series of gun attacks. The first was a low-aspect gun-tracking maneuver in which our aircraft followed Skull 2 as it entered a 2g turn at 350 kt. in military power. We followed in close pursuit, training our gunsight on the F-16 until we were around 600-700 ft. away from it and just outside the 500-ft. bubble, the minimum safety distance allowed for Air Force combat training.
With no tone heard, we set up for a tougher test in which Skull 2 tightened his turn and broke in toward us, or "clamped" to decrease range and increase aspect. Pulling 4g, this maneuver replicated scenarios in which midair collisions have occurred. "BFM will give you problems if you are not paying attention, or if you are task-saturated or target-fixated," says Janjua. "Typically, it is a mistake that more often will happen with inexperienced pilots, but experienced pilots have had midairs, too." The testing is particularly demanding because pilots have to push the system to the very edge of acceptable flying in standard training without triggering an activation. "It's a fine line," he adds.
The third BFM maneuver was the most aggressive of all and involved maintaining a low-aspect close pursuit guns track. As we got to within 1,300 ft. of the other F-16, Janjua told Skull 2 to execute a 360-deg. tuck-under-jink maneuver. Pressing home the attack, we corkscrewed and pulled hard, as we deliberately got uncomfortably close to his tail. "I purposely pursued him through that jink, and by continuing to pursue him I'm eating into the range for weapons and safe separation. It is another area where we have had mishaps with pilots who tracked too aggressively and ended up with a midair collision," says Janjua.
Flying at 435 kt., we came within 375 ft., well inside the permissible training bubble and "ever so slightly closer than I'd have wanted to," Janjua adds. During our corkscrewing pursuit, he had called out the closing range—"900 . . . 700 ft."—but a fraction of a second later we were much closer. "We went through his wake, so I had to be careful of jetwash. I eased off the stick as we went through the wake from his wings and jet, because I did not want to overstress the aircraft."
From a test pilot perspective, this is a particularly unnatural part of the evaluation. "You are forcing yourself to make gross errors to the point where you can prod this bear, but at the same time stay far enough away to avoid a collision," says Janjua. From a nuisance evaluation perspective, the exercise was a success. Throughout the gun-tracking tasks there was not a single tone in our headsets, indicating the system never wanted to activate.
Testing gunfight scenarios without nuisance activations is pivotal to the acceptance of a system that will not impede operations. "I understand because I am a fighter pilot who has flown in combat. That is why this side of the testing is just as important, because as soon as we have someone who makes a conscious decision to turn off the system, then we have failed. We cannot field a system that is prone to nuisance, because if someone turns it off, what good is it?" says Janjua. 
"We make sure we explore these dark corners, because people are more likely to trust it as a credible system and use it long enough to realize it is going to save them and the lives of their friends. Like Auto-GCAS is doing, as soon as you start to save lives, the system gains capital," he adds.
From here we descended to around 2,000 ft. over the ground and began a series of rejoin tasks to stress the system for more nuisance activations. These involved our aircraft flying at 400 kt., which was 50 kt. faster than Skull 2, for straight-ahead rejoins from an extended trail with an overshoot, straight-ahead rejoin from tactical flying, and a turning rejoin with an overshoot. The series was repeated at a slower speed at 4,000 ft. Skull 2 reported hearing tones on some of the runs, indicating that there is still some software work needed to eliminate nuisance alerts in some areas. "We will focus a lot of energy there, but it is not an impediment to fielding," explains Janjua.
We then approached what, for me at least, was another highlight of the flight: a supersonic head-on collision-avoidance scenario. Just setting up for this test point required a high degree of precision flying from both test pilots, as our aircraft climbed to 30,000 ft. and 31,000 ft., respectively, before beginning to run in supersonically toward each other from a distance of about 40 mi. Accelerating to Mach 1.2, we covered the ground rapidly with a closure speed of Mach 2.4, or about 24 mi. per minute.
Everything seemed to happen very quickly as I watched the fuel flow gauge numbers tumble with a blur and the Mach meter indicate our supersonic velocity of 1,350 ft. per second. Trying to pass each other virtually within a wingspan, I watched as the system's warning chevrons appeared and touched, instantly rolling us to the right and then pulling us into a 5g turn. With an altitude offset of 950 ft. for safety programmed into our Auto-ACAS system, I did not expect to even see the other F-16 but was surprised to glimpse a gray streak as Skull 2 passed on our left and the two aircraft activated in concert. Postflight analysis indicated we had passed virtually with a miss distance of 352 ft.
"Imagine an automation system that's so good it delays activation until it can give you really the scariest of activations," comments Janjua. "If we pass at 350 ft., we are a fraction of a second from hitting each other, so if the system delays activation by 0.15 sec. the aircraft hit," he adds reassuringly. Wing tanks have to be dry for this test point, to reduce loads on the aircraft. "As currently designed, Auto-ACAS and Auto-GCAS will not restrict their commanded roll rate during an automatic maneuver. In these situations, the threat of a collision is deemed greater than the threat of structural damage to the aircraft. A pilot-activated recovery maneuver [using the paddle],  however, will limit its roll rate if there is fuel in the external tanks," explains Eger. 
Low on fuel, Skull 2 returned to base, leaving us to conduct a final phase of low-level flying to check for nuisance alerts. Janjua let me fly the aircraft down to lower altitude, allowing me along the way to perform some moderate G turns and check the quick responsiveness of the aircraft's General Electric F110-129 engine.
Starting with a low-level run to simulate tactical terrain masking and threat avoidance, we dipped down to 300 ft, our shadow looming large as we swooped at 450 kt. over the sage bushes dotting the valley floor. Although an "altitude, altitude" warning blurted out as we clipped a ridge at 250 ft., no chevrons appeared on the head-up display. "It just shows how robust the Auto-GCAS is, even though we flew at such high speed and low altitude over ridges and terrain that was flat or sloping terrain. This will wait until the last infinitesimal second before the point of no return," says Janjua.
We then returned to Edwards, landing after a 2.7-hr. sortie that proved to me that the Auto-ICAS system developed and tested here has not only dramatically expanded the potential flight safety for combat pilots but also has in no way changed the functionality of the baseline Auto-GCAS on the F-16 Block 40/50. 
How Auto-ICAS WORKS
To integrate Auto-ACAS with Auto-GCAS, developers opted to make the integrated collision-avoidance system "terrain-aware" and to always give the ground-collision system priority over Auto-ACAS. The system algorithm estimates how close an Auto-ACAS avoidance maneuver combined with an Auto-GCAS fly-up will come to the terrain.
To begin selecting the best maneuver, the Auto-ACAS algorithm initially uses aircraft airspeed and dive angle to assess estimated altitude loss, before further processing using a neural net. A module called the automatic maneuver activation control unit, which determines when an activation is absolutely required, then uses a trajectory prediction algorithm in the Auto-GCAS system to compute the altitude loss. For the purposes of the neural network and the ground collision trajectory predictions, the aircraft recovery is assumed to begin at the end of a 3.1-sec. Auto-ACAS avoidance maneuver.
The Auto-ACAS scans the digital terrain 18,000 ft. ahead, and 5,500 ft. on either side of the aircraft to compare the altitude loss with the highest terrain. The scan includes all potential Auto-ACAS avoidances followed by an Auto-GCAS fly-up, except those that begin with the aircraft inverted—in which case the scan area is circular. The Auto-GCAS algorithm scans this area and provides the highest scanned terrain to the Auto-ACAS system. Any Auto-ACAS maneuvers that result in passing close to the ground are penalized or inhibited by the algorithm, favoring only maneuvers that take the aircraft upward. 
 Acesse o artigo no link abaixo:
http://aviationweek.com/defense/us-air-force-completes-integrated-collision-avoidance-tests
---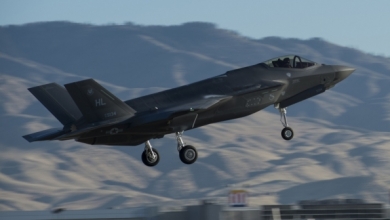 Broken F-35 Parts Take Six Months To Fix, GAO Finds
Lara Seligman | Aerospace Daily & Defense Report, Oct 30, 2017
If a part on one of the U.S. military's growing fleet of 250 F-35s fails, it takes about six months for the depots to repair it—twice the program's objective, a key government watchdog has found. 
The Pentagon does not have enough capacity to repair F-35 parts in a timely manner because the establishment of repair capabilities at the military depots is six years behind schedule, the U.S. Government Accountability Office (GAO) writes in a recent report on the controversial fighter. These capabilities were planned to be completed by 2016, but some have now been delayed until 2022, according to the watchdog.
Neither the F-35 Joint Program Office (JPO) nor the military services would take responsibility for the delay, GAO says. Program officials attributed it to the services not providing enough funding for depot requirements, but service officials pointed fingers at the JPO, saying the program office did not clearly identify some depot requirements soon enough for the services to provide adequate funding.
In addition, GAO found that a shortage of spare parts in the F-35 supply chain is leading to low readiness levels. From January through August 7, 2017, prime contractorLockheed Martin reported that F-35s were unable to fly because they were awaiting parts on average about 22% of the time—more than double the Pentagon's objective of 10%, according to the report.
The program office and Lockheed have identified steps needed to increase the availability of spare parts, GAO writes. Still, parts shortages are expected to continue for several years to come and may worsen if the JPO and Lockheed don't follow through.
GAO reported the striking repair limitations and parts shortages as part of a wide-ranging report on F-35 sustainment challenges, even as the Pentagon plans to triple the size of the fleet by the end of 2021.
"DOD is taking steps to address some challenges, but without more comprehensive plans and aligned funding, DOD risks being unable to fully leverage the F-35's capabilities and sustain a rapidly expanding fleet," GAO writes.
The report also notes that initial Marine Corps F-35 deployments on ships in 2018, and potentially initial Navy deployments, will not include the intermediate-level maintenance capabilities that will allow repairs to be done at sea. This likely will lead to degraded readiness, GAO concludes.
Meanwhile, GAO also reports delays in planned updates to the Autonomic Logistics Information System (ALIS), the logistics backbone of the fleet that is central to supporting operations and maintenance.
These sustainment challenges are leading to lower-than-expected aircraft availability and full-mission-capable rates across the fleet, GAO notes.
The F-35 already is the Pentagon's most costly weapon system, with sustainment costs alone estimated at $1.12 trillion over 60 years, according to GAO.
"Without revising sustainment plans to include the key requirements and decision points needed to fully implement the F-35 sustainment strategy, and without aligned funding plans to meet those requirements, DOD is at risk of being unable to leverage the capabilities of the aircraft it has recently purchased," GAO says.
JPO spokesman Joe DellaVedova acknowledged that the report is "factually accurate," but said due to its origination date it does not account for the work the F-35 sustainment team has done over the past few months to accelerate depot capability and capacity, implement solutions to increase spare parts and reduce overall sustainment costs.
GAO conducted the performance audit from October 2016 to October 2017, according to the report.
The JPO pointed to several initiatives it has undertaken to improve F-35 logistics and sustainment, including a disciplined reliability and maintainability program, improved maintenance procedures and manuals, continued improvement in ALIS, better forecasting of spares requirements, improved repair turnaround times from suppliers and incorporation of aircraft design improvements. These efforts are having a positive effect, but "at a slower rate than desired," according to the JPO.
Additional actions include:
• In fiscal 2017, the JPO moved forward with accelerating depot capability by executing $114 million to fast-track the standup of depots.  
• In fiscal 2017, the JPO invested $3.4 million in Reliability and Maintainability (R&M) improvement projects, with 28 projects in work to reduce the top maintenance cost drivers.  
• In fiscal 2017, the JPO spent $1.4 billion to increase spare part purchases, build up repair capacity and improve the speed of repairs.
• To increase F-35 intermediate-level maintenance capabilities for shipboard deployments, the JPO has identified select avionics and support equipment for repair and is working with the services to resource requirements.
• The JPO has developed a five-year ALIS technical roadmap to address future requirements.
• The JPO has jointly developed a Lifecycle Affordability Board with Lockheed Martin Aeronautics and Pratt & Whitney to provide a single location for experts in manufacturing, supply chain management, cost estimating, and acquisition to work jointly on driving down operation and support (O&S) costs.  
"The F-35 Joint Program Office is moving out on all fronts to accelerate depot capability and capacity; implement solutions to increase spare parts and reduce overall sustainment costs," DellaVedova said. "We remain focused and fully committed to developing, delivering and sustaining this next-generation stealth fighter for the warfighters."
Acesse o artigo no link abaixo:
---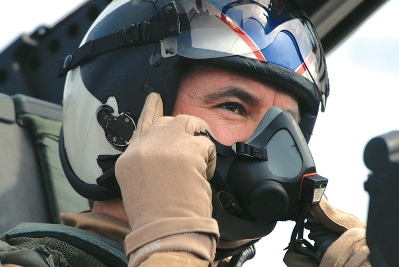 Fear Of Losing Oxygen Puts U.S. Fighter Pilots On Edge
Lara Seligman | Aviation Week & Space Technology -  nov 1,2017

---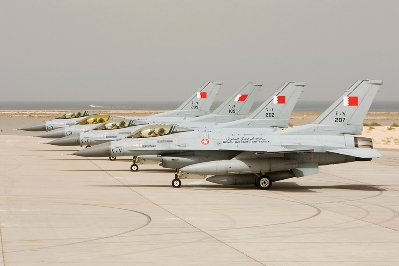 Changing Face Of Middle East's Fighter Race
The Middle East is still providing opportunities for the fighter business
A wave of fighter modernization across the Middle East and North Africa is proving to be a boon for industry both East and West.
And it is fair to say that without the Middle East market, some Western fighter aircraft types would have faded into history.
Production of the Lockheed Martin F-16 Fighting Falcon has been kept alive by Iraq's order for Block 52 model F-16IQs, and Bahrain looks set  to sign up to a Foreign Military Sales (FMS) deal for upgraded and new-build F-16Vs before year-end.
And the Boeing F-15 Eagle's production has been massively bolstered by Saudi Arabia's order for 84 new-build F-15SA (Saudi Advanced) Eagles, while an extensive upgrade program will bring the country's existing F-15S aircraft up to the same standard.
The Saudi Eagle programs are among the most complex and lucrative U.S. FMS programs ever.
Meanwhile, Kuwait's April 2016 order for the Eurofighter Typhoon has prolonged Typhoon production until at least 2023, rather than its original end date of 2018.
These purchases have been driven by the need to modernize and increase capacity in the face of new threats, as well as by the call to work more closely with allies. Middle Eastern air forces are taking on a greater expeditionary warfare mission than the defensive stance they took before.
Saudi Arabia and the United Arab Emirates (UAE) are prime examples of this. A decade ago, their fighters were rarely seen beyond their borders, but the introduction of new airlift capabilities and tanker aircraft such as the Airbus A330 Multi-Role TankerTransport—in service with both services—has given each nation a global reach.
Several times a year, fighters from Saudi Arabia and/or the UAE cross the Atlantic to participate in the multinational Red and Green Flag exercises at Nellis AFB, Nevada, building up closer relationships with international air forces. This year alone, Saudi fighters have also deployed to Sudan and Pakistan for joint exercises.
In the Saudi-led operation against the Houthi rebels in Yemen, the UAE has established a base just across the Red Sea in Assab, Eritrea, from which it flies Dassault Mirage 2000s. Reports suggest that UAE Mirage 2000s may also be flying from Al-Khadim airbase in Libya in support of the Libyan National Army forces fighting in the area.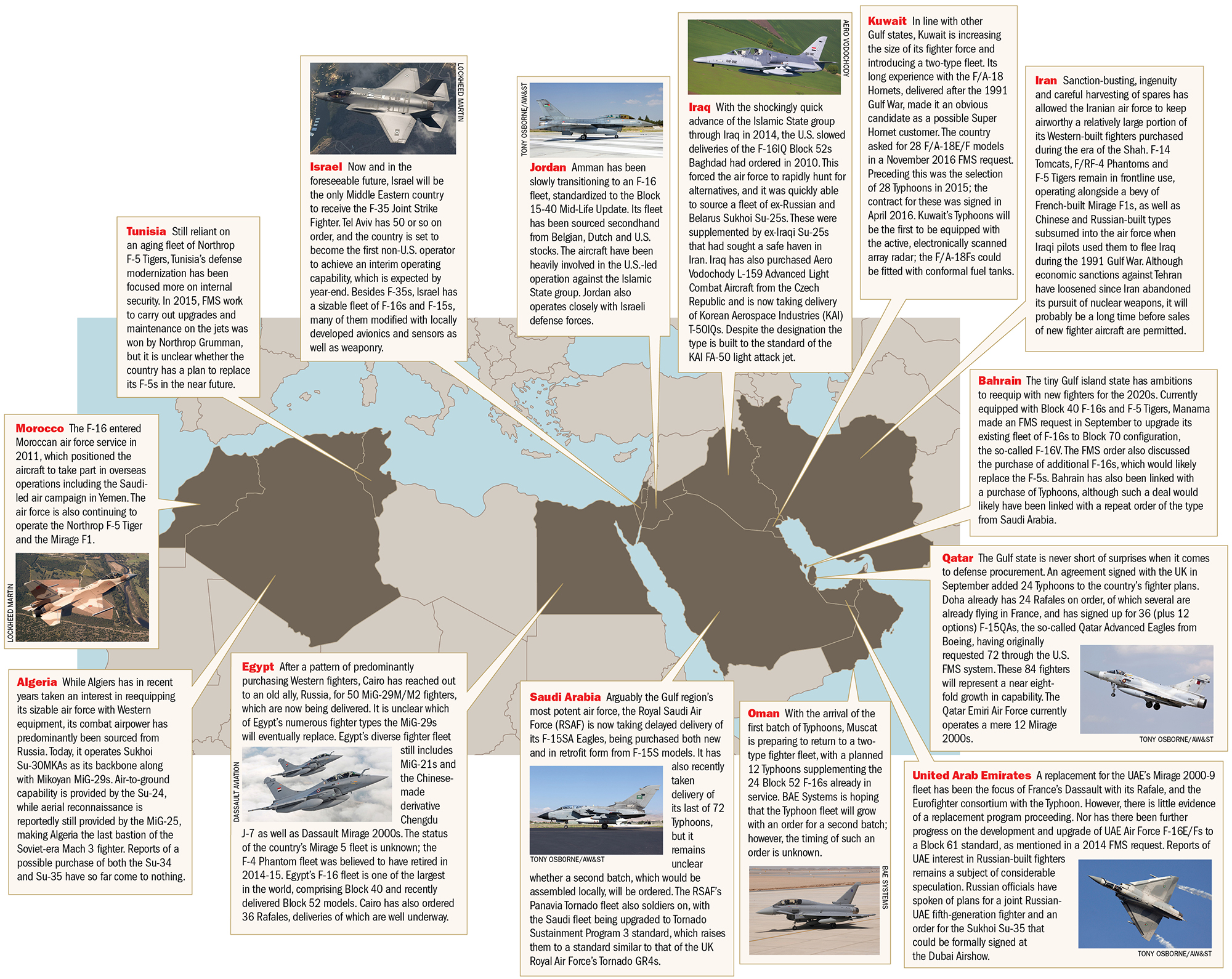 The Royal Saudi Air Force has deployed F-15s to Turkey's Incirlik airbase in support of the U.S. led-operations against the Islamic State group.
The Saudi-led coalition has also included fighters from Egypt, Kuwait and Morocco.
In 2015, Jordanian and Israeli deployments to a Red Flag exercise revealed a high level of trust and cooperation between the two countries, as the Jordanian fighters refueled from the Israeli tankers en route to Nevada.
Less clear is Qatar's plan for an enlarged fighter capability. Having placed orders for theDassault Rafale and, more recently, for the F-15QA, Doha has also signed letters of intent for the Eurofighter Typhoon, which when combined would create a three-type fleet of 84-96 fighters, eight times larger than Qatar's existing fleet.
There is little doubt that Doha has the cash to purchase and operate the aircraft, but whether a fleet is sustainable in the long term is unclear. The country will have to lean heavily on the nations supplying them, and some doubt whether the Gulf country has enough pilots or personnel to fly or maintain that number of aircraft.
Saudi Arabia has much to do to integrate the new F-15SA into service, and uncertainty surrounds the purchase of a second batch of Typhoons. Delivery of all 72 Typhoons under the UK-Saudi Al-Salam deal was completed in September, but UK defense exports to Saudi have been mired in controversy over a judicial review brought about by Britain's Campaign Against Arms Trade (CAAT) initiative. While the Saudis prevailed in the review, the campaign group is pursuing an appeal. BAE Systems is understood to have offered final assembly of any new Typhoons at a site in Dhahran to appeal to Riyadh, in a similar move to Saudi assembly of new Hawk jet trainers. However, Riyadh is unlikely to make any decision while the CAAT appeal is ongoing.
Several nations are still mulling offers. The replacement for the UAE's fleet of Mirage 2000 fighters continues to be contested by the Eurofighter consortium with the Typhoon and Dassault with the Rafale, but it is unclear whether there has been any real progress. The UAE reportedly desires involvement in the F-35 Joint Strike Fighter program, but this is unlikely to happen in the near future, given that Israel has only just begun receiving the type. The Israeli lobby in Washington has been highly effective at ensuring that advanced types do not reach its neighbors until 5-10 years after Tel Aviv does.
However, Russia contends that it is making inroads in meeting Emirati requirements. In February, Russian officials announced that Moscow and Abu Dhabi would work together on the development of a fifth-generation fighter, and Russian media assert that the UAE could sign a deal for Sukhoi Su-35 fighters during the Dubai Airshow.
Russia has also made progress in getting back into Egypt, where a new fleet of Mikoyan MiG-29M/M2s—also known as MiG-35s—is being delivered, adding yet another type to Egypt's burgeoning fighter inventory. In the last 36 months, Egypt has also taken delivery of its first Rafales and Block 52-model F-16C/Ds. It is unclear what Cairo plans to do with its aging fleet of MiG-21s, Chengdu F-7s, Mirage Vs and 2000s, however.
In the coming years, it is likely that countries such as Morocco and Tunisia will be open to new fighter sale campaigns.
Although Morocco has introduced the F-16 to its inventory, it is unclear whether there will be replacement programs for the Mirage F1 and the Northrop F-5, both of which remain in frontline service. The latter continues to serve Tunisia as its primary frontline aircraft, but a replacement will likely have to come online in the next 5-7 years.
Acesse o artigo no link abaixo:
http://aviationweek.com/combat-aircraft/changing-face-middle-east-s-fighter-race
---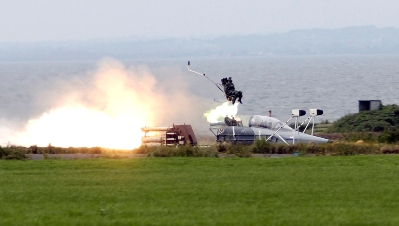 For T-X, U.S. Air Force Seeks Safer New Ejection Seat
U.S. Air Force seeks state-of-the-art escape system for T-X trainer
As it looks to replace its T-38 Talons with the T-X advanced jet trainer, the U.S. Air Force is also looking forward to a new ejection seat that promises to overcome many of the limitations of the seats now in use. During a 5-hr. training session and 1-hr.-long flight in a T-38 with U.S. Air Combat Command's 71st Fighter Trainer Sqdn., one of a handful still fitted with the original 1960s-era Northrop seat, I saw firsthand how complicated, inconvenient and downright painful an ejection seat can be.
In the late 2000s, the Air Force tapped British ejection-seat maker Martin-Baker to upgrade the Air Education and Training Command's (AETC's) entire operational fleet of about 450 Talons with a modern Mk. 16 system. Martin-Baker completed the installations in 2014. Before that upgrade, they had all been outfitted with a 1960s-era, Northrop-built model.
A SAFER T-X ESCAPE?
A well-made ejection seat can mean the difference between life or death
Until recently, Air Force student pilots trained in legacy T-38 Talons equipped with 1960s-era ejection seat
Martin-Baker finished installing a more modern seat, Mk. 16, in AETC T-38s in 2014
Martin-Baker and UTC are offering next-generation escape systems for the new T-X

The legacy seat is not designed to accommodate the full spectrum of body types. You must weigh at least 140 lb. to fly in the seat or sign a waiver assuming elevated risk, and crew must carry 50 lb. of gear out to the aircraft, since the parachute is not built into the seat, and seat adjustment is limited.
On top of that, the manual ejection sequence is treacherous: Each crewmember must yank his or her own lever to trigger the ejection, which can lead to inflight collisions. The legacy seat also has no restraints to keep the pilots' legs in a safe position during the violent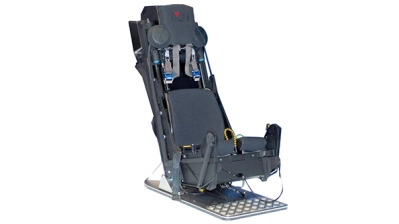 blast.
The new Mk16 is a huge improvement on the legacy Northrop-made seat, accommodating more pilots on both ends of the height and weight spectrum and providing crews with a "zero-zero" escape system designed to safely extract pilots from emergencies in stationary aircraft on the ground as well as in the air. The automatic ejection sequence deconflicts the seats, and leg restraints keep limbs in a safe position. Those details can mean life or death for the pilot.
Now, Martin-Baker is offering its newest Mk. 18 seat to the industry teams vying to build the new T-X, according to Andrew Martin, the company's vice president of business development and marketing. Competitor UTC Aerospace Systems will likely offer its ACES 5 ejection seat for the 350-aircraft T-X program.
 
Ejecting from a high-performance aircraft is a violent event at best, but a well-made ejection seat can save a pilot's life. Credit: Martin-Baker
Martin-Baker likely has the incumbent's advantage, however, as the existing T-38 and the three competing T-X prototypes are already fitted with the Mk. 16. Lockheed Martinand Korea Aerospace Industries (KAI) are offering KAI's T-50, Leonardo DRS is pitching a version of the Ita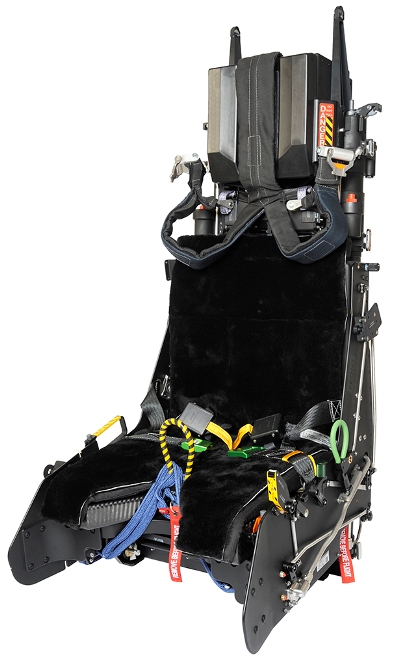 lian firm's M346 trainer, and Boeing-Saab proposed a clean-sheet design.
The Mk. 18 improves pilot safety, particularly for pilots on the edges of the weight envelope, in a number of significant ways, Martin explains. The Mk. 18 introduces passive leg and arm restraints, and a neck protection device that deploys airbags over the shoulders and behind the head. Meanwhile, the parachute is a handpacked Irvin-GQ 6000 that is slightly larger in diameter than the Mk. 16's GQ 5000, in order to accommodate a larger pilot.
In addition, a new tilt mechanism allows a small pilot to tilt the whole seat instead of simply moving the backrest forward. This allows the pilot to sit in "a more optimal position" to reach vital controls, Martin says.
 
The U.S. Air Force tapped U.K. ejection seat maker Martin-Baker in the late 2000s to upgrade the Northrop-built T-38 seats with a modern Mk. 16. Credit: Martin-Baker
The Mk. 18 also introduces an electronic device for its two-stage propulsion system. The system's first rocket blast catapults the pilot, who is still attached to the seat, up the rails and clear of the aircraft. Once the pilot enters the airstream, a second rocket goes off to correct for pitch. The Mk. 18's new electronic device automatically senses the rotational acceleration of the seat and rotates the second rocket motor to the optimal position to correct pitch.
Where the Mk.16 has a simple mechanical sensing system that determines deployment times of the various devices in the seat, like the parachute, the Mk. 18 has an electronic sequencer. The Mk. 18 system measures G and altitude, calculates speed and then uses an electronic sequencer to determine deployment times.
"It does a far finer, more graduated analysis of performance on which it then sets the timings for optimal behavior," says Martin.
Whichever proposal the Air Force chooses, the new T-X escape system will save lives and allow more pilots to fly. The Air Force is requiring the new seat to accommodate pilots across the full weight envelope, from 103-245 lb.
"We can't wait for that airplane to be fielded for us, because, like I said before, it's going to be a game-changer for us," says AETC Commander Lt. Gen. Darryl Roberson.
"We can't wait for that airplane to be fielded for us, because, like I said before, it's going to be a game-changer for us," says AETC Commander Lt. Gen. Darryl Roberson. "We need this badly in our Air Force."

Acesse o artigo no link abaixo:
http://aviationweek.com/military-trainers-light-attack/t-x-us-air-force-seeks-safer-new-ejection-seat
---
A F-35A Pilots Report Five More Hypoxia-Like Episodes
Lara Seligman | Aerospace Daily & Defense Report Oct 24, 2017

U.S. Air Force F-35s  at Luke AFB, Arizona, are back in the skies after a spate of so-called physiological episodes (PEs) caused the service to ground the aircraft this summer, but the troubling events have continued across the service's F-35 fleet, with pilots reporting tingling fingers and other symptoms that indicate hypoxia five separate times since flights resumed at Luke.
These incidents reflect a significant spike in PEs recorded on the F-35A in the past few months. From 2006-2016 the type saw just 10 PEs; in 2017 so far, the F-35 Joint Program Office has recorded another 10, doubling the overall number reported. Five of those 10 took place between May 2 and June 8 at Luke, and caused the Air Force to temporarily ground the F-35s at that base.
Since Luke F-35s resumed flying, pilots there have reported three additional PEs, according to Col. Ben Bishop, commander of the 56th Operations Group and an F-35 pilot. The symptoms were milder than in the initial five events, and in each instance the pilots were able to safely recover the aircraft, he told Aviation Week in an Oct. 23 interview.
The rate of PEs in the F-35A is significantly higher than in the other F-35 variants. Overall from 2006-2017, the JPO recorded 29 PEs across all variants of the F-35: 20 in the F-35A; four in the U.S. Marine Corps  F-35B; and five in the U.S. Navy F-35C.
After months of investigating, the team looking into the F-35A PEs has yet to find one root cause of the problem. The team still is not sure whether the incidents indicate true hypoxia—a lack of oxygen in the blood—or any number of similar physiological states, for instance hypercapnia (high levels of carbon dioxide in the blood, sometimes caused by hyperventilation), histotoxic hypoxia (the presence of a toxin), decompression sickness, or even simply dehydration, lack of sleep, or nervousness.
But although the incidents continue to occur at Luke and elsewhere, the team is at least narrowing down the problem.
The JPO recently briefed the squadron on the test results from the F-35's Onboard Oxygen Generation System (Obogs), which showed no problems with the system, Bishop said. The PE team is looking at ways to refine the algorithm that controls the fluctuations in oxygen concentration levels so the Obogs delivers oxygen at a steadier rate, potentially making breathing easier. But in all cases the Obogs is producing enough oxygen to sustain the pilot, he stressed. 
Bishop also is confident the problem is not caused by contamination. There are no indications of carbon monoxide or other toxins on the ramp, or during pilot examinations, he said.
There is one telling aspect of the incidents that may prove key to solving the problem. In each of the three incidents that occurred since June, initiating the backup oxygen system did not immediately ease the pilots' symptoms. This indicates the problem is not true hypoxia, Bishop said.
During pilot training in the Reduced Oxygen Breathing Device (ROBD), which simulates hypoxia, "when you go to 100% oxygen you get relief immediately; that's not happening in a lot of cases here," Bishop said.
Bishop believes pilots could be experiencing hypercapnia—too much carbon dioxide in the blood—due to restricted breathing, potentially caused by the life support system. He does not think the cause is hyperventilation.
"I think there might be something based on how the machine and the human are interacting that's altering the breathing," Bishop said. "So we're obviously very interested in understanding how the valves are working and making sure our pilots can exhale comfortably. If you are having trouble exhaling that can change the way your body normally breathes, which can have unintended consequences."
The team is looking at all pieces of the flight equipment for an indication of something that would restrict pilot breathing and is taking steps to make the life support system as robust as possible, Bishop said. Already, the Air Force has made a number of changes to flight equipment to mitigate the potential for restricted breathing, including reducing the weight of the flight vest to make breathing easier, and making changes to the exhalation valve on the mask to prevent sticking. 
The pilots also have the option to wear pulse oximeters to measure their blood oxygen levels during flight. However, these devices are not always reliable as they can slip off, Bishop said.
Initially, there was a lot of concern in the pilot community at Luke over the spike in PEs, Bishop acknowledged.
"I will say, just being very frank and open with you, when we stood down that first day there were some pilots that were not comfortable flying the airplane," said Bishop. He stressed that those pilots were in the minority.
But despite the three additional incidents, pilots have regained confidence both in their leadership and in the F-35 life support system since flights resumed. The squadron took steps to ensure pilots knew they could express their concerns, for instance organizing focus groups for the pilots and town halls for the families. The squadron and the PE team also took steps to educate the pilots on the incidents as well as how to recognize their own unique hypoxia symptoms, for instance by training in the ROBD.
"To be honest, there was some misinformation at first, people were not fully aware of exactly how the systems played out and initially there was some concern in the backup oxygen system," Bishop said. "But by the end of the stand-down, through that education process, the pilots were comfortable."
Today, although the pilots realize the team may never find a single smoking gun, they have "high confidence" that in the event of a PE they will be able to turn on the backup oxygen system and safely recover the aircraft, Bishop stressed. That is the "number one threshold" for continuing flying operations, he said.
"We are not going to make any pilot that's not comfortable flying the aircraft, who doesn't have confidence in the F-35's life support system—we're not going to make them fly," Bishop said. "Up to this point pilot confidence has been high enough that everyone has been able to return to fly."
Acesse o artigo no link abaixo:
http://aviationweek.com/defense/f-35a-pilots-report-five-more-hypoxia-episodes
---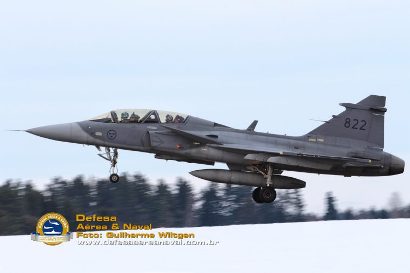 A origem do Gripen
Defesa Aérea&Naval - Guilherme Wiltgen, 30/03/2017
Durante a Guerra Fria, a Suécia sentia-se ameaçada pelos países signatários do Pacto de Varsóvia. A nação precisava de uma aeronave que pudesse superar e conter forças inimigas mais expressivas de aviões de caça.
O norte da Suécia é um local implacável com invernos longos e congelantes, além de amplas áreas sem população. O terreno apresenta um ambiente hostil para a operação de uma aeronave, embora tenha sido este lugar o berço do Gripen.
A defesa dessas vastas áreas exige que um avião desempenhe missões ar-ar, ar-terra e de reconhecimento numa única incursão, sem a necessidade de retorno à base para reconfiguração.
O Gripen também foi concebido para pousar em rodovias, usando-as como pistas temporárias, permitindo à Forca Aérea usar sua flexibilidade logística e velocidade para se proteger de forças invasoras que viessem do mar.
A fácil manutenção e reconfiguração também eram vitais, já que os aviões seriam operados por reservistas suecos com apenas 10 semanas de treinamento, em geral, ao ar livre, em condições isoladas e com gelo.
O relativamente pequeno orçamento de defesa sueco e as severas condições sob as quais o Gripen foi desenvolvido levaram a Saab a torná-lo o caça mais eficiente possível. Um aspecto fundamental é a arquitetura modular e de aviônica aberta do Gripen, que permite a integração com produtos de prateleira sempre que possível, assim como o desenvolvimento contínuo de novas funções para atender as necessidades futuras.
Desenvolvimento contínuo
A Saab trabalha em estreita cooperação com seus clientes em todo o planeta a fim de aprimorar a aeronave. Juntos, possuímos uma longa tradição de desenvolvimento contínuo.
Ao invés de realizar grandes e caros upgrades de meia-vida, a Saab usa um ciclo curto de upgrade que promove melhorias incrementais. Isso garante que a aeronave esteja moderna e que os upgrades possam ser adaptados a um mundo em constante mutação. A melhoria nos custos se estende durante um longo período e os upgrades não são obrigatórios, sempre serão uma escolha do cliente.
FONTE: Saab
TRADUÇÃO E ADAPTAÇÃO: DAN
Acesse o artigo no link abaixo:

http://www.defesaaereanaval.com.br/a-origem-do-gripen
---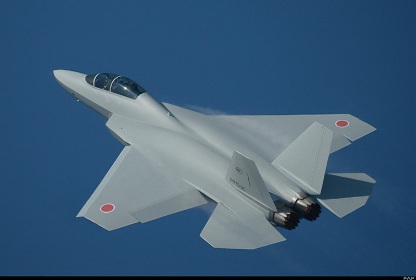 Caça Japonês de 5ª Geração pode ser alternativa ao FGFA na Índia?
Plano Brazil - Posted by E.M.Pinto 9 de abril de 2017 at 12:03

Depois de ter sido negada a oportunidade de adquirir os caças Lockheed Martin F-22 Raptor e devido ao aumento de tensões e ameaças da Força Aérea chinesa na região. Tóquio decidiu desenvolver um avançado caça de 5ª Geração cujo projeto é encabeçado pela Mitsubishi e que atende por F-3 caça o qual pretende-se operar lado a lado dos Lockheed Martin F-35 e F-15.
O F-3 propõe-se a se situar uma classe acima em termos de desempenho e capacidade de transporte de armas aos F-35. O Japão desenvolveu e testou a aeronave protótipo do Advanced Technology Demonstrator-X (ATD-X), que será um precursor do F-3 apresentando inúmeras tecnologias furtivas desenvolvidas por Tóquio.
No mês passado, o Japão e o Reino Unido concordaram em explorar opções para o co-desenvolvimento de uma aeronave furtiva e também sugeriu que está interessado em explorar discussões com outros países sobre o desenvolvimento de um jato de combate de próxima geração.
Muitos analistas da Defesa ocidentais sugeriram que Tóquio está tentando aprender com seu erro do passado, especialmente depois que seu último programa de aviões de combate F-2 foi amplamente criticado por ser mais caro do que uma compra de prateleira levando a apenas 100 aeronaves produzidas.
Tóquio está claramente tentando evitar o mesmo destino para o seu programa F-3 Stealth Fighter e está à procura de um parceiro internacional que possa financiar e também adquirir este aviões para facilitar o financiamento do desenvolvimento do programa.
O QUE HÁ PARA A ÍNDIA?
Se por algum motivo o FGFA Indo-Russo não for aprovado e Japão concordar em fazer da Índia um parceiro no projeto,  a Índia terá a oportunidade de usar algumas de suas tecnologias desenvolvidas no programa AMCA.
Com a cooperação técnica ativa de países como Reino Unido e Japão, o projeto tem uma chance maior de sucesso na produção uma vez que, a Força de Autodefesa do Japão já colocou um requisito para cerca de 150 aeronaves.
Enquanto a Força Aeroespacial Russa tem se afastado de fazer encomendas para a Sukhoi referente ao caça PAKFA, reduzindo a pressão sobre a Índia.
CONCLUSÃO
Ainda existem muitas ressalvas, até porque persistem dúvidas ainda sobre a real classificação do F-3 como caça de quinta geração e de superioridade para que possa ser posicionado acima do AMCA que obviamente será um multipropósito furtivo nato. Porém, o Japão planeja desenvolver o F-3 e pô-lo na produção por volta de 2030, mesmo cronograma que a Índia propôs para o AMCA, o que pode permitir que a Índia se beneficie da tecnologia comum desenvolvida para ambos os caças.
Fonte: IDRW
Acesse o artigo no link abaixo:
http://www.planobrazil.com/caca-japones-de-5a-geracao-pode-ser-alternativa-ao-fgfa-na-india/
---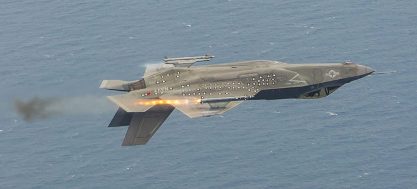 "Because I Was… Inverted!" Everything You Need To Know About The Photo Of An F-35C Firing An AIM-9X During Inverted Flight
The Avionist - By Tom Demerly, Aug 18 2017
Check Out These Cool Photos of the F-35C That Would Make Maverick and Goose and Jealous.
How many chances will the U.S. Navy's F-35C have to launch a close-range, advanced air-to-air dogfighting missile like Raytheon's AIM-9X in combat while flying upside down? The answer is *probably* none.
But in the unlikely event a U.S. Navy F-35C Lightning II does go into a dogfighting "furball" and it turns into a real-world remake of "Top Gun" without Tom Cruise, Lockheed Martin needed to be sure the F-35C could perform.
This missile launch test at the Patuxent River Naval Base in Maryland on the east coast of the U.S. demonstrated this rather unlikely capability was possible.
Flight test aircraft CF-2 performed the capability demonstration on June 8, 2017 and was photographed by Lockheed Martin photographer Dane Wiedmann using a Nikon D4 camera with a 24-70mm zoom lens while flying high right (or is it left when inverted?) formation in a chase aircraft.
Wiedmann shot the impressive photos at 1/1600 shutter speed to freeze the fast accelerating missile leaving the rails and f-stop 5.0 using ISO 400 setting. Wiedmann took the images early in the day, before 9:00 AM local time, accounting for the nice lighting.
The missile launch demonstration was flown by U.S. Marine Corps test pilot Major Eric Northam of Air Test and Evaluation Squadron Two Three, VX-23, based at Patuxent. Major Northam is a highly experienced tactical aircraft test pilot with extensive experience in the F/A-18 Hornet in addition to the F-35C.
It is noteworthy that the flight test was flown by Major Northam, a USMC test pilot, on an F-35C, the U.S. Navy variant of the Joint Strike Fighter. The U.S. Marines fly the STOVL (Short Take Off Vertical Landing) variant of the Joint Strike Fighter, the F-35B.
As a side note, an AIM-9X, the world's most advanced infrared–tracking, short–range air-to-air and surface-to -air missile, fired by a U.S. Navy F/A-18E Super Hornet at a Syrian Sukhoi Su-22 that had dropped munitions near U.S.-backed Syrian Democratic Forces in Syria, surprisingly missed its target. According to CNN, the VFA-87's Super Hornet locked onto the Su-22 Fitter at a range of 1.5 miles and fired an AIM-9X: the Syrian pilot released flares to successfully lure the infrared guided missile away from his tail. The Syrian jet was eventually downed by the same Super Hornet with an AIM-120 AMRAAM (Advanced Medium Range Air To Air Missile).
With the frequent popular media criticism of the F-35 program and a lingering narrative of program limitations that, according to some analysts really don't exist, these tests for flight and weapons performance at the outer edges of the mission envelope seem to send a promising signal that the F-35 is capable across its entire mission requirement set, including unusual outlying mission requirements like inverted missile launches.
The capabilities of the F-35 Joint Strike Fighter program continue to be demonstrated across all types and services. Between Aug. 4 and Aug. 11, 2017, the U.S. Air Force conducted the first ever delivery of GBU-31 2,000-pound precision guided Joint Direct Attack Munitions, or "JDAM's" at the Utah Test and Training Range near Hill AFB.
Pilots and Airmen of the 419th and 388th Fighter Wings operated the USAF's F-35A Lightning II during the evaluations, named "Combat Hammer". This was the first Air Force conducted operational evaluation of air-to- ground munitions for the F-35A following Lockheed Martin verification of capability tests. Official U.S. Air Force media sources quoted the performance of the tests to have, "above average mission and sortie rates".
USAF Colonel Tim Smith, Commander of the 86th Fighter Weapons Squadron detachment located at Hill AFB told media, "Overall, everything went as planned and all participating units performed very well, including the 34th Fighter Squadron F-35As."
Acesse o artigo no link abaixo:

 https://theaviationist.com/2017/08/18/because-i-was-inverted-everything-you-need-to-know-about-the-photo-of-an-f-35c-firing-an-aim-9x-during-inverted-flight/
---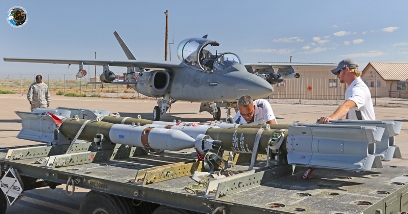 It's Not a Fly-Off Competition: U.S. Air Force Tests Process and Planes at Light Attack Demo
The Avionist - By Tom Demerly, Aug 16 2017
New Process Showcased for Sourcing Includes Proposed Light Attack Aircraft.
The U.S. Air Force invited reporters to Holloman AFB in New Mexico for briefings about its new Light Attack Experiment last week. The key message from top Air Force and industry officials was not about aircraft selection, but about new evaluation methods for some proposed Air Force programs.
Adding emphasis to the significance of the program Secretary of the Air Force Heather Wilson and Air Force Chief of Staff General David L. Goldfein were in attendance at Holloman AFB for the event.
The four aircraft included in the Light Attack Experiment are the proven Embraer A-29 Super Tucano, the Textron Aviation AT-6 turboprop, Textron's new Scorpion light twin-engine jet and the interesting crop-duster turned combat plane, the Air Tractor/L3 Platform Integration AT-802L Longsword. Examples of each of the aircraft were present at the event for journalists, industry insiders and members of participating nations' air forces to examine. But the emphasis on this demonstration was process, not planes.
As a possible outcome of the new evaluation and selection process acquisition programs could become more agile, adaptable and bring some future-facing needs to the battlefield faster and at lower cost. This may include a new light attack aircraft for the U.S. Air Force.
Part of the Air Force's dual focus on process and planes is the open source acquisition methodology used during the Light Attack Experiment. The aircraft in the evaluation test case already exist, they are relatively "off the shelf". Three of the four aircraft have already been employed in the light attack/counterinsurgency role, with only one, the Textron AirLand Scorpion, being a new developmental aircraft.
This new acquisition process will reduce costs and accelerate suitable programs from the evaluation to operational stage more quickly. The process compliments large-scale full-development program successes like the Joint Strike Fighter program that lead to the Air Force's new F-35A Lightning II while filling a different, complimentary need.
U.S. Air Force Commander of Air Combat Command, General James "Mike" Holmes made a case for the Light Attack concept to reporters, "So you can imagine a world where you're able to base some of these airplanes closer to the [forward] area, they can stay on station for a pretty good time, with a turboprop engine, which gives them a lot of time to stay out there. And then ultimately, it comes down again, to that really low cost."
The Commander of ACC went on to note additional advantages in creating new combat pilots more efficiently, "My take is part of the benefit of this airplane is I can season and produce fighter pilots fast. I can fly a lot of hours on it pretty cheaply, and so I can make an experienced fighter pilot, which is what I'm short, I can make one fast." When commenting on any potential progression of light tactical turboprop combat pilots to the fast jet community General Holmes told us, "I'll season them in this airplane and then I'll bring them back and put them into a short course, into a fourth or fifth gen fighter."
Finally, in remarks to reporters, General Holmes hinted at an interesting prospect that harkens to the historical roots of Air Force Special Operations going back to the Vietnam era Air Commandos and the use of light combat aircraft in the counterinsurgency (COIN) role when he added, "There is also the possibility that AFSOC may come forward and say they want to employ the airplane."
While General Holmes was articulate about the possible advantages of the Light Attack concept he was also measured about its potential promise, "I can use them in combat, I think, we'll find out. When they're in the United States I can use them to train tactical air control parties at a much lower cost per flying hour and I can use them to support my maneuver unit training with the Army, at a much lower cost per flying hour and still work through all the CAS procedures. It's a capability, we think, we're going to do these experiments and see, that would let us continue to do another multi-year approach to fighting violent extremist organizations at a cheaper cost in a fiscal environment where every dollar counts."
Just as programs like Joint Strike Fighter and Light Attack are vastly different, it makes sense that the development, evaluation and acquisition processes are different also. And because this new pipeline to highly adaptive operational capability places a strong enterprise motive on private industry as opposed to government, it can provide greatly reduced developmental cost to taxpayers.
Light attack was a good place to start with this new, open source evaluation process. The post 9/11 battlefield has changed significantly during the Global War on Terror. It includes a wide spectrum of conflict models for air combat. These include large scale air operations against nation states with conventional air forces flying against heavily defended ground targets in a non-permissive environment, like Desert Storm.
At the other end of the spectrum it includes anti-insurgent air operations in a smaller, more permissive battlespace that does not require stealth, long range aircraft or heavy weapons, like some operations in Syria, Iraq and Afghanistan. The Afghan Air Force is already employing the Embraer/Sierra Nevada Corporation A-29 Super Tucano, one of the aircraft in the Light Attack Experiment, operationally. And this multi-nation user set adds interoperability to the argument for light attack also.
U.S. Air Force subject matter expert on light attack and counterinsurgency Col. Mike Pietrucha spoke to TheAviationist.com specifically about the Light Attack Experiment and the promise it may offer the Air Force: "The argument is to go for a less expensive aircraft that is more optimized for the kind of warfighting we've been doing so that you can spread the burden out, rather than make everything a one size fits all airplane.
Bottom line of that right now, is we have more missions than we have Air Force. When you look at light attack the amount of fuel it takes to keep a turboprop in the air for an hour is the amount of fuel it takes to taxi the Strike Eagle down the runway for six to nine minutes. Just the logistics start to look like an awfully attractive argument."
The rear cockpit, systems operator station in the AT-802L Longsword features (A.) a unique alpha-control keyboard that is worn on the controller's arm to actuate some weapons/guidance/designation and communications functions. (B.) A side stick controller moves sensors for target imaging. (C.) The rear cockpit features full flight controls. (D.) There is a large multi-function display from sensors.
If successful, acquisition processes like the one demonstrated during the Light Attack Experiment broaden the Air Force's spectrum of ways it can acquire new equipment and adapt to a rapidly changing battlespace more quickly as the nature of conflict evolves. This process also improves economic efficiencies while addressing the current pilot shortage by providing new training opportunities.
By nearly every measure, the new acquisition methodology and the Light Attack Experiment concept represent strong, adaptable synergies for modern air power in the rapidly changing battlespace.
Acesse o artigo no link abaixo:

https://theaviationist.com/2017/08/16/its-not-a-fly-off-competition-u-s-air-force-tests-process-and-planes-at-light-attack-demo/
---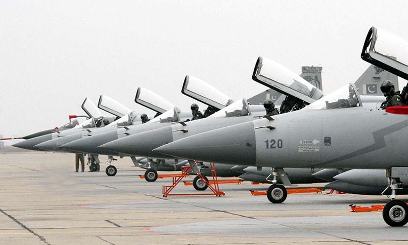 TECNOLOGIA: O último quadrimestre de 2017 reserva boas perspectivas para o caça JF-17
(mas há chance dele obter também reconhecimento internacional? E como saberemos disso?)
Plano Brazil - Por Roberto Lopes 6 de setembro de 2017 at 15:18
Este último quadrimestre de 2017 é particularmente importante para a curta história do caça leve sino- paquistanês JF-17 Thunder (conhecido na China como FC-1 Xiaolong).
Neste setembro a Força Aérea Paquistanesa (FAP) terá 90 aeronaves Block I e Block II distribuídas por quatro esquadrões de 1ª linha. Um 5º esquadrão está sendo alocado à famosa Escola de Comandantes de Combate (CCS na sigla em inglês) da Aviação Militar local, sediada na Base Aérea Mushaf, de Sargodha, na Província de Punjab.
De acordo com um artigo publicado pela Air Forces Monthly – intitulado Pakistan's Top Gun Base – a Escola tem quatro propósitos principais:
– Pesquisa e desenvolvimento no campo da tática aérea;
– Ensino de táticas de voo;
– Ensino da utilização de sistemas de armas avançados; e
– Padronização e avaliação das diferentes unidades de combate aéreo.
Em dezembro próximo, o primeiro JF-17B, de instrução, estará sendo aceito pela FAP.
O voo inaugural do biposto aconteceu em abril último, e o aparelho incorpora várias mudanças de design em relação às variantes Block I e Block II, entre elas a adoção de um estabilizador na fuselagem.
Certificação – A entrada em operação do modelo JF-17 Block II permitiu a desativação dos jatos chineses tipo Chengdu -7P que compunham a dotação dos esquadrões aéreos Nºs. 2 e 14.
Dois mil e dezessete também foi o ano em que o caça conquistou, na Força Aérea Paquistanesa, a certificação de aeronave habilitada a operar munições guiadas de alta precisão, como o míssil anti-navio chinês C-802, e o chamado Range Extension Kit (REK), equipamento de assistência ao voo das bombas aéreas.
O JF-17 está apto, igualmente, a voar com o pod eletro-óptico de enquadramento de alvos ASELPOD, fabricado pela empresa turca Aselsan, que aperfeiçoa a capacidade do jato de disparar armas contra alvos fixos e móveis durante missões de reconhecimento aéreo.
A meta mais ambiciosa é usar o Thunder como plataforma de reposição para todos os F-7P e Mirages III/5 paquistaneses que serão desativados, e ainda tê-lo como aparelho qualificado para lançar os principais tipos de munições ar-ar e ar-superfície encontradas em aeronaves contemporâneas, como BVRAAM, WVRAAM, bombas guiadas a laser (LGB), bombas guiadas de precisão (PGB), mísseis anti-navio e, eventualmente, mísseis de cruzeiro disparados do ar – além de vários outros tipos de cargas explosivas e vetores, como as glide bombs e os mísseis anti-radiação.
O problema é que, em termos comerciais, o Thunder ainda não emplacou.
Ele obteve uma encomenda da Aviação Militar de Myanmar (16 unidades), terá 3 unidades voando em testes na Força Aérea da Nigéria, e aguarda uma definição do Ministério da Defesa do Azerbaijão.
O primeiro JF-17 de Myanmar sendo testado na China As negociações com o Egito e a Argentina se esfumaçaram no ar; os entendimentos com a Força Aérea da Arábia Saudita ainda não podem ser considerados encerrados, mas esfriaram muito depois que o relacionamento Riad-Islamabad passou a enfrentar dificuldades (por causa da recusa dos paquistaneses em isolar o Irã, arqui-inimigo dos sauditas).
O investimento da Aviação Militar Paquistanesa na aeronave pode indicar que o avião é, de fato, aproveitável, mas só a sua aceitação por outras forças aéreas daria a medida exata de o quanto ele impressiona.
Até agora os meios aeronáuticos internacionais mais rigorosos preferem rotulá-lo como um jato multifunção leve de 3ª geração (eletrônica) melhorada.
Block III – No Paquistão, historicamente, os caças importados do Ocidente tem sido vistos como meios de difusão de sistemas e capacidades de ponta para a frota de combate. Entretanto, com o aumento significativo do custo de aquisição de tais armas, a Aviação Paquistanesa vem apostando na próxima geração do JF-17 – tratada de Block III – como plataforma introdutória dessas novidades.
Os chefes militares paquistaneses esperam que a produção da pré-série dessa versão III possa estar disponível em 2019 ou, no máximo, em 2020. Esse caça empregará um radar ativo de varredura eletrônica (AESA), o que irá qualifica-lo como 1ª linha de defesa contra os bloqueios de guerra eletrônica (EW).
A isso irão se somar outros préstimos, proporcionados por equipamentos como a suíte de contramedidas eletrônicas (ECM) integrada a um sistema EW (guerra eletrônica), e um helmet-mounted display and sight system (HMD/S) para o piloto.
A versão Block III também será configurada para operar um míssil ar-ar tipo high-angle off-boresight (HOBS), como o moderníssimo AIM-120 AMRAAM americano – claro, desde que os paquistaneses sejam autorizados por Washington a comprar tal equipamento (o que, hoje, em plena Era Trump, não parece provável).
Acesse o artigo no link abaixo:
https://www.planobrazil.com/tecnologia-o-ultimo-quadrimestre-de-2017-reserva-boas-perspectivas-para-o-caca-jf-17-mas-ha-chance-dele-obter-tambem-reconhecimento-internacional-e-como-saberemos-disso/
---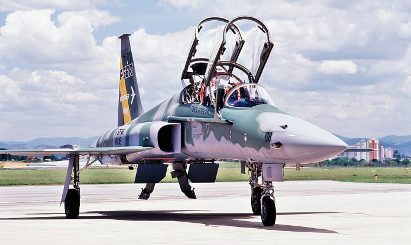 Programa F-5BR é concluído após 12 anos e 50 aeronaves modernizadas.
Tecnodefesa - Por Roberto Caiafa - ago 29, 2017
Encerrando um programa cujas primeiras entregas aconteceram em 2005, até o final de 2017 a Força Aérea Brasileira (FAB) deverá receber os dois últimos exemplares (biplaces) do caça Northrop F-5EM/FM modernizados no Brasil.
O programa foi realizado pela Embraer Defesa e Segurança em Gavião Peixoto (SP), em conjunto com a empresa AEL Sistemas (subsidiária da israelense Elbit), a um custo avaliado de US$ 285 milhões.
Em abril de 2011, um segundo contrato, estimado em US$ 87 milhões, foi firmado para a modernização de 11 caças F-5 adquiridos da Real Força Aérea da Jordânia (oito monoplaces e três biplaces).
Desse segundo acordo, somente um F-5FM biplace foi entregue em outubro de 2014. Com o advento dos cortes orçamentários naquele ano, e no seguinte, ocorreu a interrupção dos trabalhos nos monoplaces, o foco sendo direcionado para os dois biplaces restantes, muito valiosos devido a pouca oferta desse modelo no mercado internacional.
Após 12 anos (um espaço temporal bastante dilatado para a execução de um programa de modernização de uma frota relativamente pequena), as aeronaves mais recentes, e que ainda contam com vida útil estrutural deverão atuar operacionalmente por mais 10 anos, mantendo a caça brasileira atuante durante a entrada em serviço dos primeiros caças SAAB F-39 Gripen E/F, planejada para começar a partir de 2022.
Para um caça tático leve que chegou ao Brasil em 1975, um horizonte operacional de meio século (50 anos) em serviço, sob todos os aspectos, é algo espetacular e demonstra cabalmente o domínio que a Força Aérea Brasileira obteve na operação desse avião de combate. Uma modernização de custo excepcional A última vez que este autor teve contato com um caça Northrop F-5E Tiger II da Força Aérea Brasileira, corria o ano de 2006, Centenário do Voo do 14-Bis, e o Museu Aeroespacial em festa comemorava a data com um show aéreo completo. Naquela ocasião, as primeiras entregas do Tiger modernizado para o padrão F5- EM/FM já estavam acontecendo (iniciadas em setembro de 2005).
O Tiger na versão F-5E ainda dispunha de dois canhões no proeminente nariz. Observar a sonda de REVO. Meu primeiro contato com um F-5EM modernizado se deu na Academia da Força Aérea, no ano seguinte. Com a retirada de um canhão Pontiac M39 de 20mm para dar espaço aos equipamentos do radar FIAR Griffo-F, alguns incautos acreditariam que uma capacidade havia sido perdida no combate aéreo. Ledo engano.
Um novo avião F-5 nasceu no bojo de um bem elaborado programa industrial que combinou desenvolvimento nacional, escala de produção e comunalidade de ítens aviônicos digitais  com uma bem estruturada gestão de projeto por parte da Força Aérea e da indústria.
No campo operacional e doutrinário, a introdução da capacidade beyond visual range (BVR) através dos mísseis Rafael Derby combinados ao Griffo-F revolucionou a FAB. O novo radar, que substituiu os vetustos Emerson Eletric APQ 159 V5, pode detectar alvos voando alto a até 70 km de distância, e 38 Km contra alvos voando baixo pois possui processador de sinais digitalizado e consegue traquear enquanto procura (TWS) vários alvos, com habilidade de engajamento múltiplo e função LD/SD (olhar para baixo/atirar para baixo).
Para armar o F-5EM/FM, a FAB adquiriu no mercado internacional mísseis WVR israelenses Rafael Python IV, usados em conjunto com capacetes designadores de alvos (HMD) Elbit/AEL Sistemas TARGO (capacidade off-boresight), e mísseis BVR Rafael Derby dotados de autoguiamento radar e capacidade Fire and Forget, uma novidade que mudou a forma da caça brasileira combater por completo.
Os novos rádios digitais, integrados a capacidade DataLink das aeronaves AWACS E-99 do Esquadrão Guardião, e combinados com o excelente radar instalado no caça se uniram para formar um sistema de Defesa Aérea eficaz e viável mesmo em ambientes de baixa disponibilidade orçamentária.
O F-5EM/FM modernizado recebeu um pacote de sensores e sistemas defensivos como alerta radar (RWR) Elisra, lançadores de chaff/flares e capacidade de operar o pod de guerra eletrônica Sky Shield, assim como pode empregar a instrumentação AACMI/mísseis de manejo para realizar o treinamento operacional de combate dos pilotos (no caso do Derby, apenas a instalação dos cabides para os mísseis nas asas é suficiente).
Para as missões de ataque ao solo, o F-5EM pode ser armado com bombas "burras" similares as MK82, MK.83 e MK.84 norte-americanas, bombas de fragmentação "em cacho", bombas inteligentes obtidas através da instalação de kits de guiagem em bombas da série MK, foguetes de 70 mm, bombas antipista BAP-100, etc. Todas as armas citadas são produzidas pela Base Industrial de Defesa brasileira, assim como a munição de 20 mm dos canhões M-39.
O cockpit do F-5EM/FM é totalmente diverso do antigo F-5E, sendo dominado por três displays multifuncionais coloridos e um head-up display grande angular.
O layout do cockpit utiliza tecnologia HOTAS (mãos no manete e no joystick), que privilegia o acesso rápido do piloto aos comandos de voo, sistema de controle de tiro, equipamentos de navegação e comunicações e gerenciamento do armamento/munições a bordo.
Recentemente, o avião recebeu a integração do míssil Mectron MAR-1, projetado para missões SEAD (destruir as defesas antiaéreas do adversário).
O míssil brasileiro ar-ar MAA-1B Piranha II, de curto alcance, também pode ser usado pelo F-5EM/FM. Não se cogita o emprego dos mísseis A-Darter, de 5ª geração, nos Tigers, devido aos custos envolvidos.
Durante um curto período de sua vida operacional, os F-5EM/FM restantes a Força Aérea Brasileira deverão conviver com os primeiros exemplares do jato de transporte militar EDS KC390 a entrarem em serviço.
Nos testes de reabastecimento em voo (REVO) realizados em 2017, o F-5EM/FM fez contato real com a cesta/drogue e reabasteceu simuladamente (a seco), sem maiores dificuldades.
Acesse o artigo no link abaixo:

http://tecnodefesa.com.br/programa-f-5br-e-concluido-apos-12-anos-e-50-aeronaves-modernizadas/
---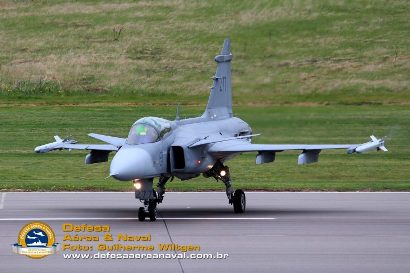 F-X2: FAB queria caças suecos desde 2002, disse FHC em depoimento
Defesa Aérea&Naval - Por Fábio Fabrini, 12/09/2017
Ex-presidente, arrolado pela defesa de seu sucessor, declarou à Justiça Federal que, ao final de seu segundo mandato, 'achou melhor não fazer uma compra que seria paga por outro governo'.
O ex-presidente Fernando Henrique Cardoso disse nesta terça-feira, 12, que a Força Aérea Brasileira (FAB) já tinha preferência pelos caças Gripen, fabricados pela multinacional sueca Saab, em 2002, ao fim de seu governo. Em depoimento por videoconferência à 10.ª Vara da Justiça Federal em Brasília, ele explicou que a opção da Aeronáutica foi-lhe manifestada numa reunião, mas que ele preferiu não comprar as aeronaves de defesa naquele momento para não "onerar" a gestão do sucessor, que viria a ser Luiz Inácio Lula da Silva.
"Depois de um longo processo de escolha, houve uma reunião e a decisão da FAB naquela época era de comprar os aviões suecos. Os suecos estavam dispostos a transferir tecnologia", disse o ex-presidente tucano. "Não foi tomada a decisão. Como estava se aproximando o fim do meu mandato, achei melhor não fazer uma compra que seria paga por outro governo", acrescentou.
Fernando Henrique depôs como testemunha de defesa de Lula na ação penal em que o petista é acusado de fazer tráfico de influência para que o governo da sucessora, Dilma Rousseff, adquirisse os caças da Saab e também para viabilizar a edição da medida provisória 627, editada pela petista em 2013, que prorrogou incentivos fiscais de montadoras de veículos.
A denúncia do Ministério Público Federal (MPF) elencou mensagens e documentos mostrando que Lula teria tratado dos assuntos com os lobistas que trabalhavam pela contratação dos caças e a aprovação da MP.
Como revelou o Estado em 2015, um deles pagou R$ 2,5 milhões ao empresário Luís Cláudio Lula da Silva, filho do ex-presidente. Os procuradores sustentam que o dinheiro foi uma remuneração pelo apoio oferecido por Lula.
A investigação sobre o caso não mostrou se, efetivamente, Dilma ou algum outro agente político chegou a ser influenciado por Lula ao tomar decisões. Somente o fato de "vender fumaça", ou seja, oferecer a possibilidade de interferência em troca de vantagem, é crime, conforme o MPF.
Os advogados de Lula têm sustentado, com base em depoimentos de testemunhas, que a decisão dos caças foi técnica, tomada após estudos de uma comissão da FAB, e não foi influenciada por Lula.
Fernando Henrique disse que não se recorda de ter conhecido Mauro Marcondes Machado, lobista acusado de pagar R$ 2,5 milhões a um dos filhos de Lula para conseguir viabilizar os interesses da Saab e das montadoras que representava.
"Se conheço, não me recordo de quem seja. Em 86 anos, imagine quantas pessoas que eu conheço e conheci e que não me lembro. O nome me soa."
O ex-presidente afirmou que políticas de incentivo fiscal a montadoras de veículos, a exemplo da tratada na medida provisória, são normais e vêm de muito tempo, exigindo muita discussão de todos os órgãos envolvidos. "Essas decisões são muito mastigadas, não é ele (o presidente) que vai tomar essa decisão, passa pelo Congresso, tem debate, tem discussão. Não são medidas do dia para a noite, há um processo", comentou.
Nesta terça, 12, também depuseram como testemunhas de Lula o ex-ministro da Fazenda na gestão de Fernando Henrique Pedro Malan, além dos ex-ministros da Justiça José Eduardo Cardozo e da Defesa Nelson Jobim. Os dois últimos exerceram os cargos nos governos petistas.
As testemunhas negaram saber de qualquer interferência de Lula no governo de Dilma para viabilizar a MP e o contrato dos caças. "Absolutamente, não, nenhuma (tentativa de Lula). Quero lhe falar algo que eu presenciei: a presidente Dilma tinha uma característica de não permitir ingerência política de quem quer que seja. Reagia muito mal", disse Cardozo.
Jobim explicou que uma comissão da Aeronáutica entendeu ente 2009 e 2010 que os Gripen eram os modelos que mais atendiam às necessidade do Brasil. Porém, em sua gestão, a Defesa decidiu fazer uma reavaliação sobre o caso, levando em conta a estratégia nacional de defesa, que envolvia questões mais amplas, e indicou os caças franceses Rafale como melhor opção, embora eles fossem mais caros.
Ele explicou que deixou o governo em 2011 e não participou mais de tratativas a respeito, mas que a FAB manteve sua opção original. Jobim contou que, ao assumir o cargo, em 2007, o então presidente Lula lhe deu carta branca para tocar o projeto dos aviões e nunca interferiu nas negociações. "Em momento algum, o presidente fez qualquer tipo de referência sobre esse tema", disse.
FONTE: O Estado de

COLABOROU: Manuel Flávio
Acesse o artigo no link abaixo:

http://www.defesaaereanaval.com.br/f-x2-fab-queria-cacas-suecos-desde-2002-disse-fhc-em-depoimento/
---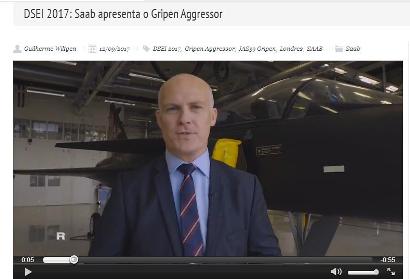 DSEI 2017: Saab apresenta o Gripen Aggressor
Defesa Aérea&Naval - Guilherme Wiltgen 12/09/2017 DSEI 2017
A Saab apresentou hoje durante a DSEI 2017, que está ocorrendo em Londres, o Gripen Agressor.
 
Essa aeronave foi baseado na versão C do Gripen, e será a plataforma da Saab para o mercado de aeronaves adversárias para o treinamento de combate aéreo.
Acesse o artigo (e o vídeo) no site:
http://www.defesaaereanaval.com.br/dsei-2017-saab-apresenta-o-gripen-aggressor
---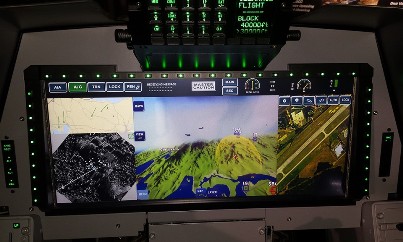 AEL entrega protótipos WAD "Modelo B" para o programa brasileiro do Gripen
Site CAVOK - Por Fernando Valduga - 15/09/2017
Veja o artigo no site CAVOK:
http://www.cavok.com.br/blog/ael-entrega-prototipos-wad-modelo-b-para-o-programa-brasileiro-do-gripen
---
 FAB Lança o DIMENSÃO 22
DN - 22-17 Especial - 03 Outubro 2017
Uma Força Aérea presente em 22 milhões de km². É assim que a Força Aérea Brasileira, a partir do mês deoutubro, se apresenta na Campanha Dimensão 22.
Um conceito moderno que sintetiza a responsabilidade de atuação da instituição no cumprimento da suamissão, em sintonia com os desafios do futuro. Tem em seu código genético o compromisso de controlar, defender e integrar o País numa dimensão muito maior que os limites geográficos que ele possui.
Muito além do Monte Caburaí (RR) ao Chuí (RS), alcançando dimensões espaciais.
Preparando-se para os 100 anos da instituição, que serão comemorados em 2041, a campanha divulga aresponsabilidade da missão da FAB – "manter a soberania do espaço aéreo e integrar o território nacional,com vistas à defesa da pátria", representada nas ações de controlar, defender e integrar que serãoamplamente divulgadas para toda a sociedade, através de peças publicitárias de cunho informativo.
Leia DIMENSÃO 22:
Vídeo DIMENSÃO 22
Você sabe o tamanho das "Asas que protegem o País"?
O vídeo da campanha Dimensão 22 apresenta oconceito que sintetiza a responsabilidade de atuação da Força Aérea Brasileira (FAB) no cumprimento dasua missão constitucional de Controlar, Defender e Integrar, dentro de um cenário tridimensional de 22milhões de km².
Para assistir ao vídeo sobre a DIMENSÃO 22 clique na imagem:
Programas Gripen NG e KC-390:
 
Na apresentação do DIMENSÃO 22 consta uma atualização dos Projetos Estratégicos da Força AéreaBrasileira, entre outros o Caça SAAB Gripen NG, a aeronave de transporte multimissão EMBRAER KC-390 eo Programa Estratégico de Sistemas Espaciais (PESE)
Para os Programas Estratégicos da FABPara assistir ao vídeo sobre o Gripen NG clique na imagem:
Acesse o artigo no link abaixo:
http://www.defesanet.com.br/fab/noticia/27314/DN---FAB-Lanca-DIMENSAO-22/
---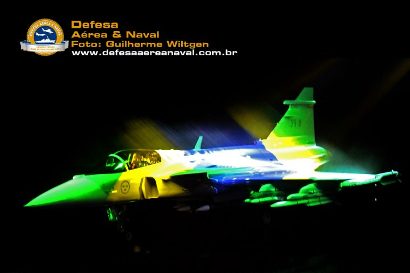 FX-2: Conheça o cronograma atualizado do Gripen NG no programa Dimensão 22 da FAB
Defesa Aérea&Naval - Guilherme Wiltgen, 04/10/2017 Dimensão 22,
O caça sueco de múltiplo emprego Gripen NG (Gripen E/F) é um modelo supersônico monomotor projetado para missões ar-ar, ar-mar e ar-solo sob quaisquer condições meteorológicas. A FAB receberá 36 unidades da nova aeronave até 2024 para atuar na Defesa Aérea da Dimensão 22.
A versão brasileira, desenvolvida em parceria com empresas locais, contará com modernos sistemas embarcados, radar de última geração e capacidade para empregar armamentos de fabricação nacional.
Em termos estratégicos, representa a entrada do Brasil como parceiro em um programa de alta tecnologia.
Haverá reflexos duradouros para a indústria de defesa nacional, com foco na transferência de tecnologia para o País.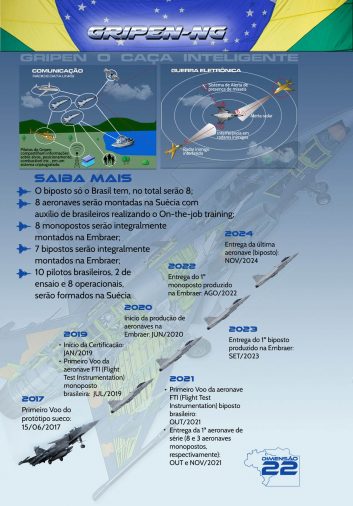 Acesse o artigo no link abaixo:
http://www.defesaaereanaval.com.br/fx-2-conheca-o-cronograma-atualizado-do-gripen-ng-no-programa-dimensao-22-da-fab/
---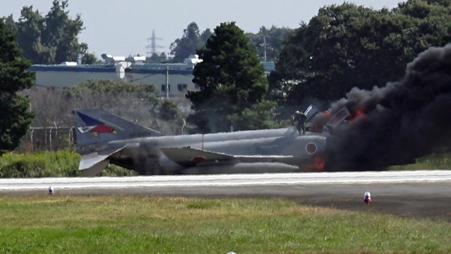 Japanese F-4EJ Kai Phantom II Heavily Damaged in Runway Accident, Crew Escapes Fire
The Avionist - By Tom Demerly, Oct 18 2017

Hyakuri Phantom Burns on Ground, Reports Suggest Aircraft Written Off.
A McDonnell-Douglas F-4EJ "Kai" Phantom II attached to either the 301st or 302nd Tactical Fighter Squadron of the 7th Air Wing of the Japanese Air Self-Defense Force has burned on the ground at Hyakuri Air Base in the Ibaraki Prefecture of Japan. Both crew members escaped from the burning aircraft by climbing out as the fire spread.
The aircraft was taxing at the time of the accident. Press reports suggest the aircraft will be written off as a total loss. The accident happened at 11:45 AM local time in Japan on Oct. 17, 2017.
According to Japanese media and official Japanese Air Self-Defense Force reports the aircraft was participating in a training exercise in the northeastern part of Kanto, on Japan's main island of Honshu.
The aircraft has been reported as written-off.
Civilian flight operations at the attached Ibaraki Airport, which shares a runway with the Hyakuri Air Base where the accident occurred, were unaffected by the fire according to reports. Ibaraki and the attached Hyakuri Air Base are 53 miles north of the Japanese capital, Tokyo. The facility operates two parallel runways, both 2,700 meters in length.
The Japanese Air Self-Defense Force is one of the few remaining users of the legacy McDonnell-Douglas F-4 Phantom II. The aircraft, built under license and serviced by Mitsubishi in Japanese service, performs a multi-role mission that includes tactical reconnaissance in the RF-4EJ version and attack roles in the F-4EJ configuration.
Video and still photos of the accident showed the two-person aircrew escaping from the aircraft by climbing out of the cockpit close to flames and heavy smoke.
The Japanese Air Self-Defense Force (JASDF) once operated 138 F-4 Phantom II's as one of the largest international users of the prolific multi-role combat aircraft. The first Japanese F-4's joined the 301st Hikotai
Squadron in August of 1972 and have been operational ever since. There are a reported 71 Mitsubishi/McDonnell-Douglas F-4 Phantom II's of two versions remaining in JASDF service as of April, 2017 according to Flightglobal Insight.
The Japanese F-4 Phantoms are revered among aircraft spotters worldwide as being among the last of the operational F-4 Phantoms still flying and also because of their colorful paint liveries in Japanese service that include a variety of camouflage schemes as well as solid grey aircraft like aircraft 87-8408 that was destroyed in this accident.
Acesse o artigo no link abaixo:
https://theaviationist.com/2017/10/18/japanese-f-4ej-kai-phantom-ii-destroyed-in-runway-accident-crew-escapes-fire/
---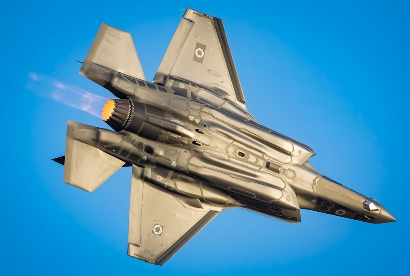 Israeli Air Force F-35I "Adir" Involved In A Bird Strike Incident Gets Grounded
The Avionist - By Amit Agronov, Oct 18, 2017
An Israeli Air Force F-35 has been involved in a bird strike during a training sortie. And the incident has fueled some weird speculations…
An Israeli Air Force F-35I "Adir" (Mighty) was involved in a bird strike incident during a training sortie two weeks ago, the Israeli Defense Forces said on Oct. 16. The pilot managed to land the plane safely back at Nevatim Air Force Base in the Negev Desert and no casualties were reported.
This is the first incident to an F-35 in IAF service since the first two aircraft have been taken on charge by the 140 "Golden Eagle" squadron in December last year.
The IDF confirmed those details to Israeli media outlets: "During a training sortie two hits were found on the plane, following to a collision with a bird. After an evaluation and assessment of the damage conducted together with the manufacturer – Lockheed Martin, the plane was sent to a normal maintenance and repair. It will return to full service in the next few days."
Seven "Adir" aircraft have been delivered to the Israeli Air Force since December 2016. In August, a deal was completed for the purchase of another 17 such aircraft: therefore 50 such aircraft will be operated by the IAF equipping two squadrons. The total amount of the deal to purchase the 50 aircraft is estimated at 6B USD.
Meanwhile, the Golden Eagle Squadron continues to perform a wide array of flight tests to verify the 5th generation aircraft capabilities. The Squadron is scheduled to become operational by the end of this year.
The news of the birdstrike incident was released on the very same day the Israeli targeted a Syrian SAM battery that had attacked IDF aircraft during a routine flight over Lebanon fueling speculations that the F-35 was not grounded by a birdstrike but because it was hit by the Syrian air defenses. In fact, the Syrian Defense Ministry said in its statement that government forces responded to the violation of the airspace and "directly hit one of the jets, forcing [Israeli aircraft] to retreat." On the other side the Israeli denied any aircraft was hit by the Syrian air defenses (S-200 battery) and this sounds quite reasonable considered that the Israeli have often shown their ability to operate freely in the Syrian airspace and there would have been no reason to disclose a fake birdstrike at all to cover a Syrian hit.
Acesse o artigo no link abaixo:

https://theaviationist.com/2017/10/18/israeli-air-force-f-35i-adir-involved-in-a-bird-strike-incident-gets-grounded/
---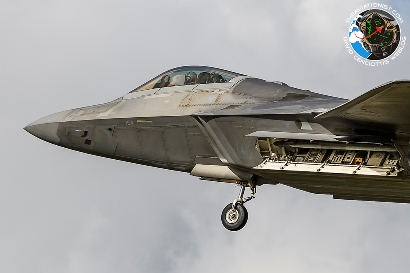 Interesting Photo Shows F-22 Raptor Landing At RAF Lakenheath With Open Missile Bay
The Avionist - By David Cenciotti, Oct 16 2017
This Is Something You Don't See Too Often.
The photographs in this post were taken by our contributor Alessandro Fucito on Oct. 12, 2017. They show a U.S. Air Force Raptor jet, belonging to the 1st FW, Joint Base Langley-Eustis, Virginia, deployed to the UK, since Oct. 8, landing at RAF Lakenheath with the side weapon bay open.
The stealth multirole jet AF 08-154 is one of the six involved in a FTD (Flying Training Deployment) in Europe. The aircraft have just completed a tour of duty at Al Dhafra airbase, UAE, in support of Operation Inherent Resolve in Syria and Iraq. Noteworthy, an AIM-9X Sidewinder can be seen inside the open weapon bay.
The latest variant of the Sidewinder missile is a recent addition to the F-22 Raptor inventory: the IR-guided missile has been integrated on Mar. 1, 2016, when the 90th Fighter Squadron (FS) belonging to the 3rd Wing stationed at Joint Base Elmendorf-Richardson, Alaska officially became the first combat-operational Raptor unit to equip an F-22 with the AIM-9X Sidewinder.
Most of US combat planes use the AIM-9X along with a Helmet Mounted Display since 2003 (by the way, one was fired at a Syrian Su-22 recently, but failed for reasons that are still unclear): with a HMD (like the American Joint Helmet Mounted Cueing System – JHMCS), information imagery (including aircraft's airspeed, altitude, weapons status, aiming etc) are projected on the visor enabling the pilot to look out in any direction with all the required data always in his field of vision. The HMD enables the pilot to exploit the full HOBS (High Off-Boresight) capabilities of the AIM-9X and engage a target by simply looking at it.
However the AIM-9X will not be coupled to a HMD as the Raptor is not equipped with such kind of helmet that provides the essential flight and weapon aiming information through line of sight imagery as the project to implement it was axed following 2013 budget cuts.
In 2019, the Air Force plans to equip the F-22 with the AIM-9X Block II, the F-22 will probably fill the gap as the most advanced variant of the Sidewinder is expected to feature a Lock-on After Launch capability with a datalink, for Helmetless High Off-Boresight (HHOBS) at intermediate range: the air-to-air missile will be launched first and then directed to its target afterwards even though it is behind the launching aircraft.
This will not give the F-22 the same ability as an HMD-equipped aircraft, still better than nothing.
Acesse o artigo no link abaixo:

https://theaviationist.com/2017/10/16/interesting-photo-shows-f-22-raptor-landing-at-raf-lakenheath-with-open-missile-bay/

---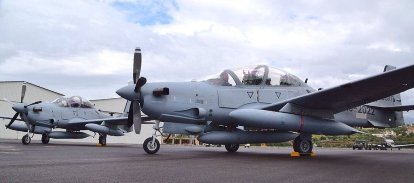 Duas primeiras aeronaves A-29 Super Tucano são fotografadas durante o voo de translado
Site CAVOK - Por Fernando Valduga, 06/10/17
Acesse a reportagem no site CAVOK:
http://www.cavok.com.br/blog/duas-primeiras-aeronaves-a-29-super-tucano-do-libano-sao-fotografadas-durante-o-voo-de-translado/
---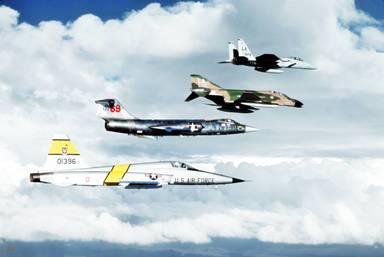 Os caças e suas gerações
Matéria do site Poder Aéreo de 2009.
Para facilitar a comparação, o desenvolvimento dos caças a partir da Segunda Guerra Mundial pode ser classificado em gerações, de acordo com as tecnologias empregadas.
 
1ª GERAÇÃO
Incluem aqueles empregados na Guerra da Coréia, até o meio dos anos 1950. A maioria dos aviões não tinha radar, eram subsônicos, usavam bombas de queda livre e metralhadoras e canhões com mira ótica. Exemplos: MiG-15, 17, Gloster Meteor e F-86.
 

2ª GERAÇÃO
Estes são os caças desenvolvidos entre 1955-1960, cujas principais características eram o voo supersônico em grandes altitutes, para interceptação. Começaram a ser equipados com radar próprio e os primeiros mísseis guiados. Exemplos: F-104, F-105, F-106, MiG-19, Mirage III, MiG-21, English Electric Lightning.
 
 
3ª GERAÇÃO
Aviões de combate que entraram em serviço ou voaram pela primeira vez na década de 1960, introduzindo mais avanços em aerodinâmica e eletrônica: F-4 Phantom, F-5, MiG-23, MiG-25, Mirage F1, Saab Viggen.
 

4ª GERAÇÃO
Resultado da introdução da microeletrônica na década de 1970/80, os aviões de 4a geração foram dotados de aviônica mais sofisticada, controles fly-by-wire e cockpit HOTAS: F-14, F-15, F-16, F-18, MiG-29, MiG-31, Su-27 , Mirage 2000, Tornado, Saab Gripen.
 

4ª GERAÇÃO PLUS OU 4.5
Versões melhoradas de aeronaves de 4a geração ou introduzidas entre o final da década de 1990 e início dos anos 2000, como o F/A-18E Super Hornet, Sukhoi Su-30/35, EurofighterTyphoon, dotados de novos radares phased array e aviônica.

5ª GERAÇÃO
Caças que empregam formas e tecnologias que desviam e absorvem as ondas eletromagnéticas, tornando-os difíceis de serem detectados por radares. Os armamentos são levados internamente. Nessa classe, o F-22 Raptor, o F-35 e o futuro PAK-FA russo.
Clique no link abaixo para acessar o artigo.
https://www.aereo.jor.br/2009/05/02/os-cacas-e-suas-geracoes/
NOTA do BLOG: Gostaríamos que cada leitor deixasse sua impressão pessoal sobre um ou mais aviões que escreveram a História da Aviação de Caça nos últimos 50 anos. Qual avião ou quais aviões, foram mais marcantes? quais aspectos foram mais importantes e decisivos?
 
Afinal, os aviões que temos hoje e que teremos no futuro, são fruto da técnica, suor e sangue daqueles que fizeram e operaram essas maravilhosas máquinas voadoras do passado.
---